Tidalis Now Available on Desura
Arcen Games is proud to announce that our deep, addictive puzzle game Tidalis is available now for purchase and download on Desura along with a demo to try.
[ppbranchg12702button]
We're happy to have our title join the young and growing digital distribution service -- specifically because it's supported by the ModDB/IndieDB community. Check it out for a bit and see if it doesn't hook you.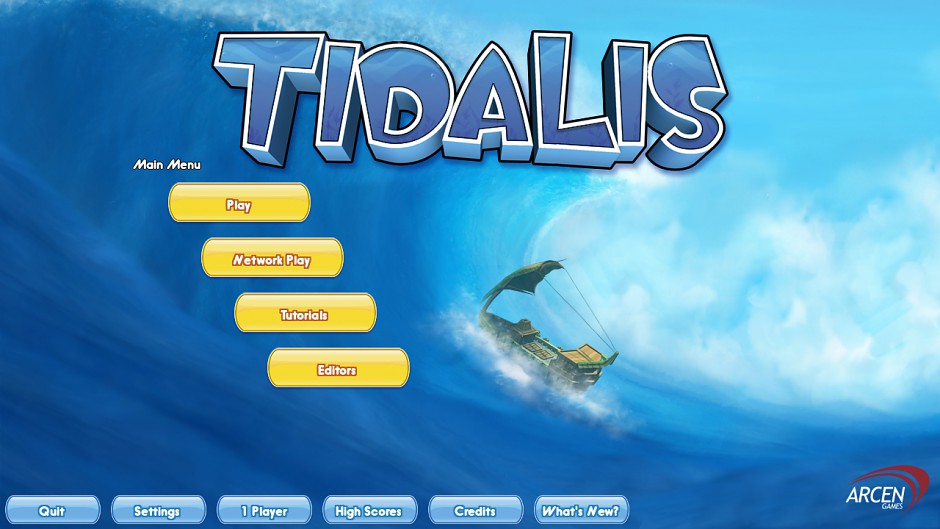 Here's some press reaction if you are new to what Tidalis is all about:
"Overall, this is the most robust and interesting casual game I have seen in some time. There is so much to do and so many ways to play I don't even know that casual actually suits it." - Christophor Rick, Gamers Daily News
"I was extremely impressed by Tidalis... The Co-Op Experience: The standard for judging drop in/drop out co-op, with custom options for two-well co-op and even online co-op, Tidalis takes the co-op puzzler crown." - Marc Allie, Co-Optimus
"This is easily the most interesting, unique gameplay mechanic I've ever seen in a puzzle game. It's terrific." - Bill Harris
- Erik Johnson

Tidalis Lite
The other big news is that we've introduced Tidalis Lite, a scaled-down web version of the game that players can enjoy for free. Tidalis Lite is an interesting experiment for us. It's not a demo -- we already have one of those -- and yet it's not quite a full game, either.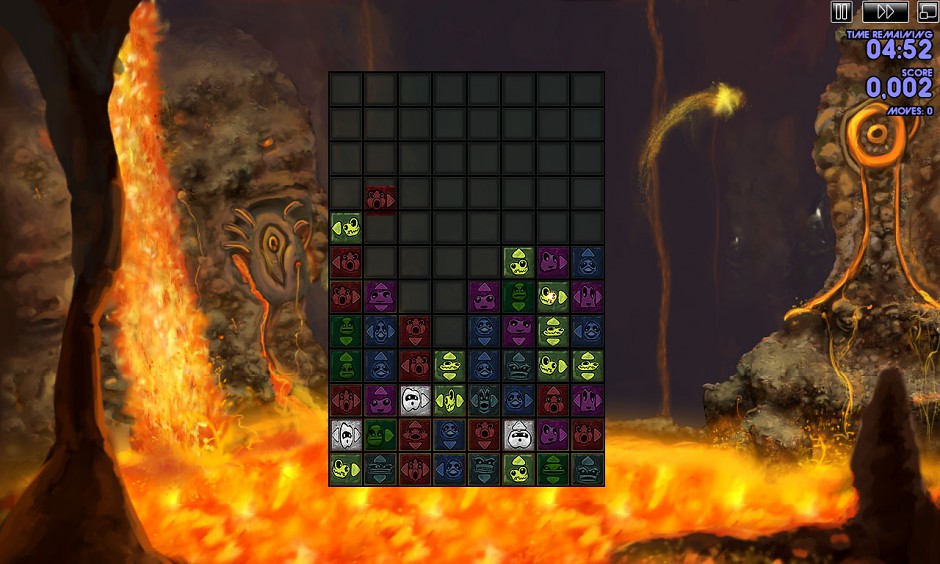 We took the idea from the iPhone space, where paid full versions and free lite versions are the norm. People are free to enjoy the lite version of a game as basically a bite-sized experience that stands on its own, or if they like it enough and want more, they can move up to the full version.
Heck, if you aren't sure after trying the lite version, you can try out the full demo. The lite version and the demo version have a lot of overlap in what they give away for free, but there's quite a bit that is only in one version or the other. The lite version is the quickest, easiest way to dip your toes into the game: it's only a 6.7mb download, assuming you already have the unity web player (which is tiny, too).
- Chris Park