There were some updates a week ago, let's list some of them. First Forgotten buildings.
* * *
Forgotten Research Facility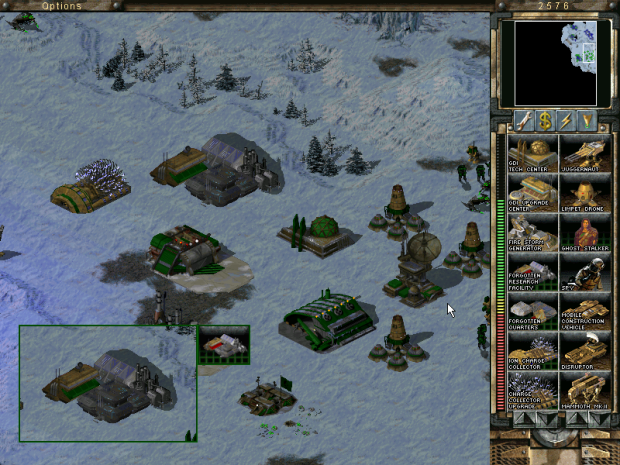 This research facility was present in some remote areas, dangerously close to red zones. Upon a discovery of these advanced Forgotten facilities, GDI decided to strike a deal with mutants' alliances across the globe. GDI provided them with more technology advanced equipment and better headquarters, and also with some of their own labs, in return expecting that the Forgotten will supply them with Tiberium-based technology and extensive knowledge being able to help in the fight against the worldwide progression of tiberium infestation.
Forgotten Research Facility is required to build other Forgotten-specific buildings.
* * *
Forgotten Ion Collector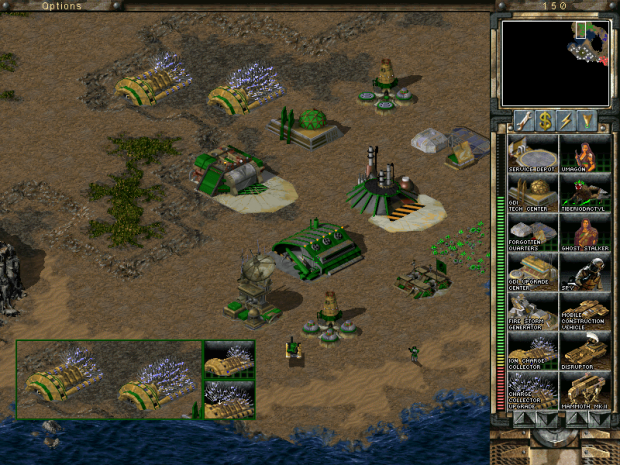 The Ion Collector is the first miraculous invention of the Forgotten scientists, thanks to the help of GDI. The technology itself was known to the Forgotten a long time ago, but they didn't have necessary resources to expand their research into a full-time experimenting with ions left by ion storms.
Forgotten Ion Collector is created by Lin Kuei Ominae!
* * *
Forgotten Quarters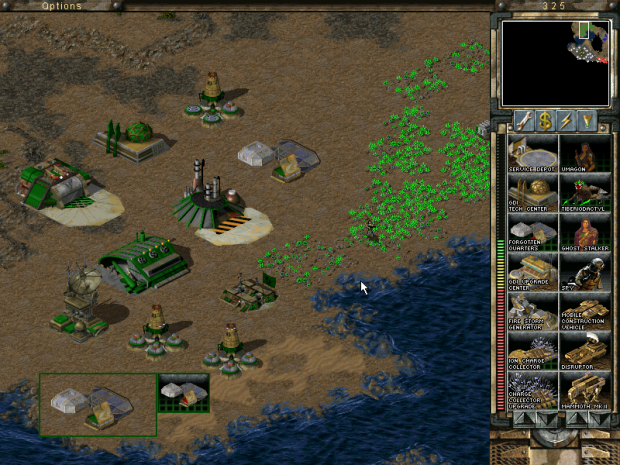 These are Forgotten barracks, here mutants become soldiers, not only by receiving a standard military training, but also a special Forgotten one. The knowledge of Tiberium had increased, therefore they are the ones who benefit most from the greater revelations of the secrets of crystals and fluids borne in their bodies.
* * *
There were also some other updates, among others, new aircraft:
* * *
Dolphin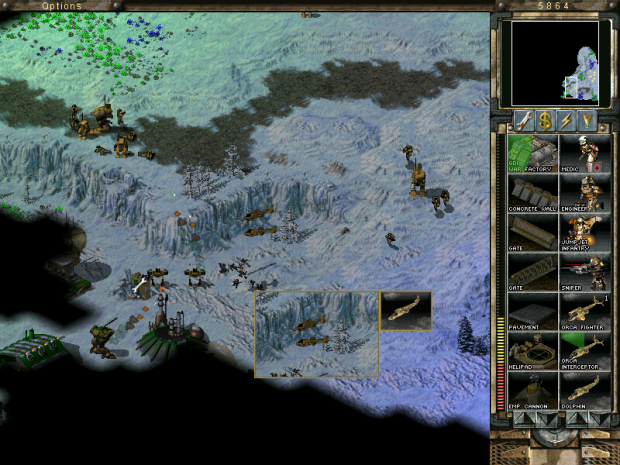 GDI Dolphin is a Harpy counterpart: has lower ammo, is more liable to receive critical damage. But it is also faster than regular Orca Fighters, and as an infantry killer, is an excellent means to take out pesky rocket troopers and other anti-aircraft infantry.
* * *
Piranha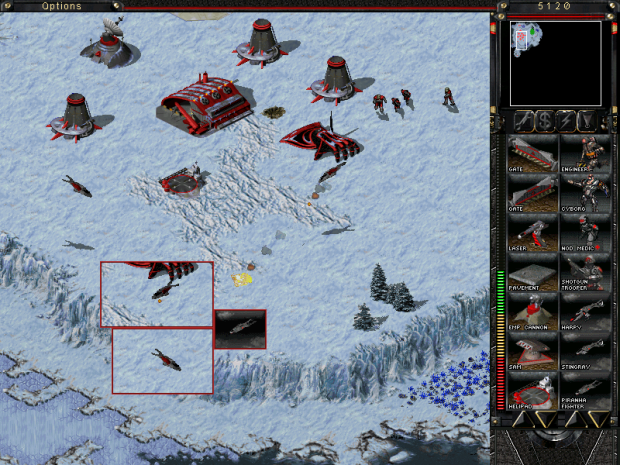 Nod Piranha is an Orca Fighter equivalent, an aircraft excelling in destroying small armoured targets or a perfect way to distract enemy troops. Can be also used as support and offensive aircraft when enemy vehicles were immobilised by a Stingray.
* * *
There are other updates, notably of base defenses, but they'll be covered with upcoming updates.
PS Red remap colour present in the cameos of Forgotten buildings was fixed (to traditional GDI sky blue one). ;-)
(0.19, not 0.20, since Nod heavy base defences are not finished.)