TR's setting and story has been given a bit of an overhaul, in order to streamline the project's development as a whole, as well as make the story much easier to follow. Instead of jumping back and forth between timelines during Tiberian Sun's main campaign, TR will be set in the interval between Firestorm and C&C3, and officially consider C&C3 fully canon. Our overall goals for the story – showing both factions vying for the Forgotten's loyalty – remain the same, it will just be based off of their discontent within the Forgotten following Tratos' assassination, instead of off Sheep's Clothing. So aside from some small tweaks to mission dialogue, what this mostly means is that some of our units will be designed to fit within this setting. TR multiplayer takes place some time after the TR campaign, thus supporting this decision.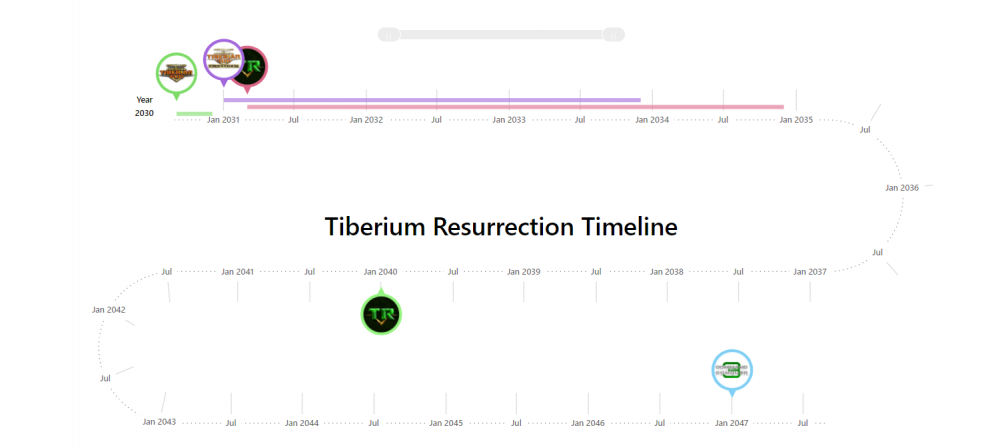 Bk pushed the limits even further this time, creating an official TR website all by himself. I am stunned and incredibly thankful for his time, effort and heart he put into this. Personally, I love every bit of it and believe that you will too. Please note however, that the web is still in development so some errors/mistakes may appear from time to time. We would appreciate if you could check it out and leave some feedback and/or suggestions for improvement on our Discord: Discord.gg
We are also introducing 4 new units and 4 more unit look updates. Hamed, Lupus, Oliver and Nemo worked on these. Great job fellas!
Mammoth Tank Mk. IB
Despite performing well and becoming symbollic of GDI's power in the second war, the Mammoth Mk. II is incredibly costly to produce and maintain, and the highly advanced tech it possesses does not allow for mass-production. Thus a new and improved Mammoth Tank was created, the first in a line that would eventually become the Mark III seen during the third war.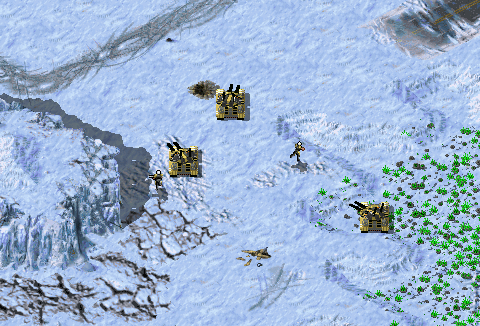 Nod Heavy Tank
As the Tick Tank became increasingly obsolete, but Nod's walker tech was not yet fully developed, they found themselved desperately needing something that could hold off GDI's giants. This earliest iteration of Nod's heavy tanks is considerably heavier than its later third-war cousin, but shares its relatively good agility and ability to push the frontline in Nod's favor.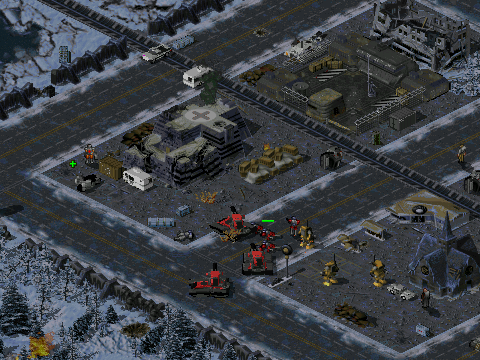 Flamethrower
After the firestorm crisis, Nod began phasing out its use of cyborgs, and so had need of a new generation of elite infantry. These new flamethrower infantry are heavily armoured and specially trained, and would see use all throughout the third war burning the GDI soldiers to the crisps.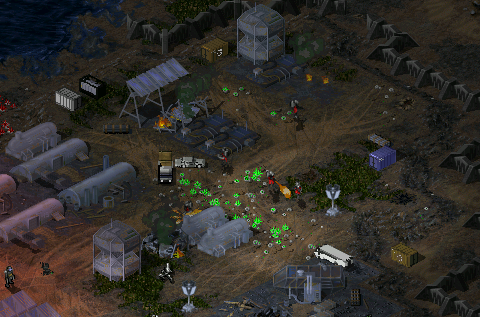 Crawler
The Subterranean APC is great for surprise attacks, but is slow and poorly armoured, and so not very suited to move infantry to or from an active battlefield or to simply make a travel through tiberium field a bit more pleasant. This simpler APC is less tech-intensive, cheaper and able to not only carry more troopers, but also defend them with a roof-mounted heavy machinegun.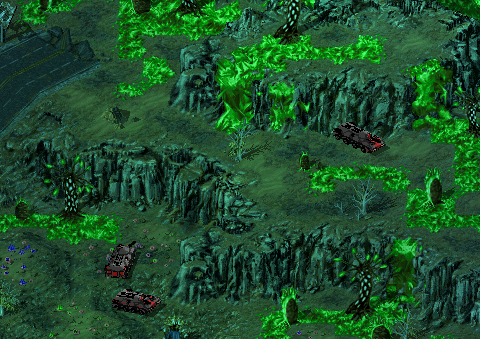 Hover MLRS
This fella has been given a visual overhaul, but retains the same stats.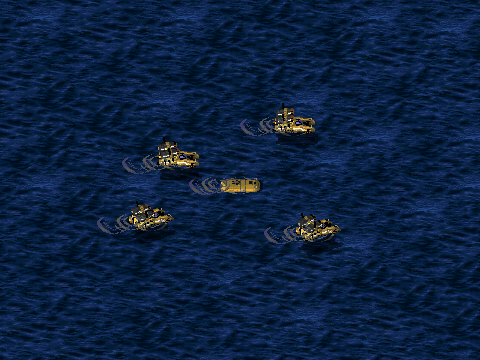 Harpy
Nod's T2 aircraft has undergone a more significant visual rework, and is now a VTOL. It retains its machinegun, and can essentially be seen as a firerunner to the Venom but without the capacity to carry a laser. Also, they love bugging Forgotten😏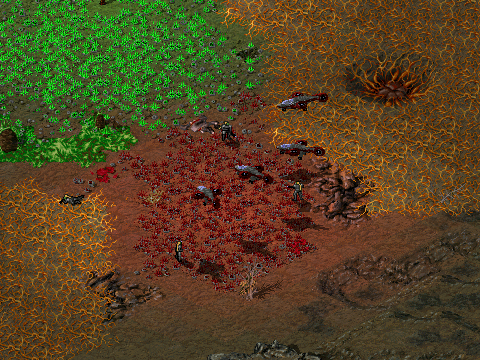 Stealth Tank
Was also brought much closer to its third-war iteration, since we thought this tri-track design looks more interesting than the square box of TS.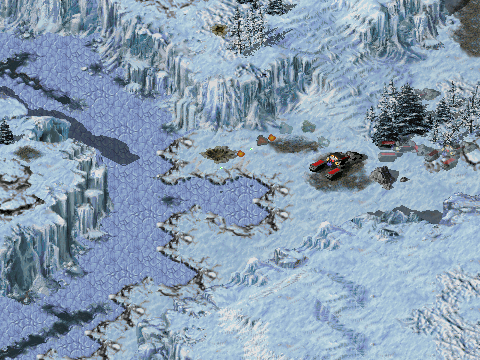 Harvester
Lastly, the harvester was touched up as well, but remains much like in TS, as the factions have not yet develped their next-gen refineries, and the advanced harvesters are still so new that they are tied to the third tech tier.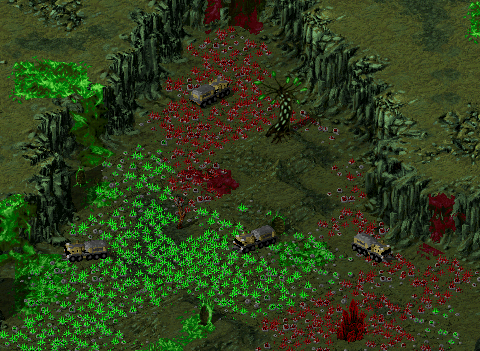 2 more vanilla TS maps were remastered, bringing the TR feel, red tiberium and armories support as well as better overall balance.
Night of the Mutants (by Messiah)
Hidden Valley (by LucasSK)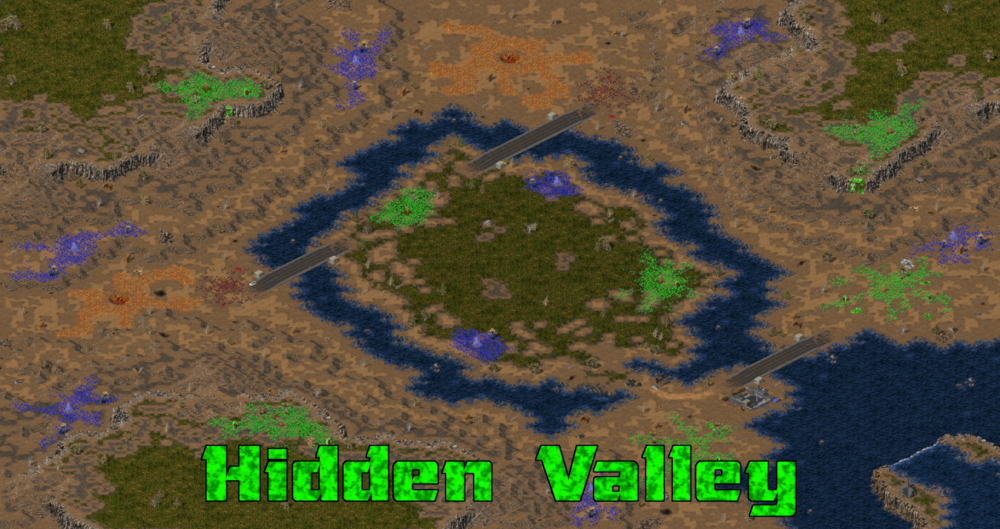 In addition to all this, we are also tossing 2 AWESOME OSTs your way to enjoy in-game. Admittedly, these are probably my favorites 😉
The Resurrection (by Matt Majcan)
Cruentus Harvest (by Lupus)
Last but not least, I think its time to show a bit more than images to help shorten the wait. Here is the first gameplay vid of the upcoming update 5.0! I played against Hard AI on Pit or Plateau and had a total blast! I really do believe you guys will enjoy this update as much as I (and the staffers, hopefully 😂) enjoy working on it. PS: I am not the best TS player out there, I made some mistakes as well, I know 😛.
If you want to contribute, we still search for more testers and voice actors! In-case you fit into any of these roles and have some free time, please contact me on TR dicord: Discord.gg and help us deliver the best update possible 😏
Have a wonderful day!
- post by Tiberius and LucasSK
​