Firstly, Nod is getting 4 new units to counter GDI forces with. All of them excell at different scenarios and they are soo much fun to play with! Beware GDI (props to Tiberius and Hamed).
Light Tank
A new type of light tank, introduced after the Tick Tank's lack of mobility was found to be too hindering. This new tank has an extremely low profile, meant to both enhance speed and make it harder for the enemy to hit it. While not very individually powerful, they are fast and capable of accurate moving fire, yet more survivable than the older Ticks were in their undeployed form. They work well both as a more flexible frontline to Nod's lighter units, or by using their speed to outmaneuver the enemy and creating holes in their defenses.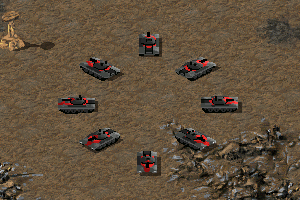 Howitzer
While not as powerful as fully-fledged artillery, the strength of this unit lies in its simplicity and cost-effectiveness. In true Nod fashion they are cheap, easy to mass-produce and just light enough to quickly be where they are needed. They are a perfect companion to heavier units such as tanks or cyborgs, making up for the lack of firepower or range of said units. Their accessibility makes it easy for Nod to always field versatile, mixed formations and potentially turn the tide against GDI's lumbering giants.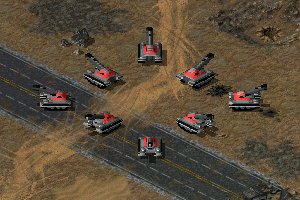 "Swatter" Anti-Air Tank
Given its nickname as a way of mocking the GDI airforce, this unit was introduced to help facilitate Nod's move back to a more mobile, aggressive approach to fighting GDI, by providing reliable anti-air coverage out in the field. With the newer Orca fighters being both sturdier and faster than their older cousin, Nod's bikes and hand-held rocket launchers were simply no longer up to the task. This tank is actually heavier than Nod's new MBT, as it is meant to withstand bombardment if need be, and stop the enemy aircraft getting to Nod's more fragile units. Despite its armour however, it is not meant for use as a frontline tank, as its weaponry is designed to reliably hit moving aircraft, not punch through GDI ground forces.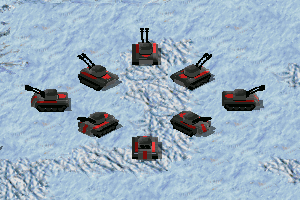 Mobile Rocket Platform
Nod's deploying artillery was found to be a poor match with their aptitude for speed and flexibility, and with GDI introducing artillery of their own, its raw power was no longer deemed a good trade-off. Nod has instead opted for using rockets for long-range bombardment, as they don't produce a recoil that necessitates the unit rooting itself to fire. While they do sacrifice a small bit of range, their mobility allows them to more easily get in range, and immediately start firing. This means that he moment GDI wants to maneuver their artillery positions, they become very vulnerable.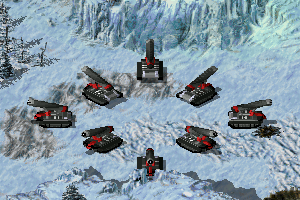 Secondly, the development of Propaganda Forecast progressed by miles! The map itself should be done by a week or so with triggers and stuff to follow. These are just some of the locations you can run into while passing through the map (WIP).
Old Civilian Factory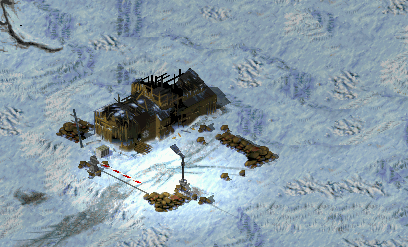 Suburbs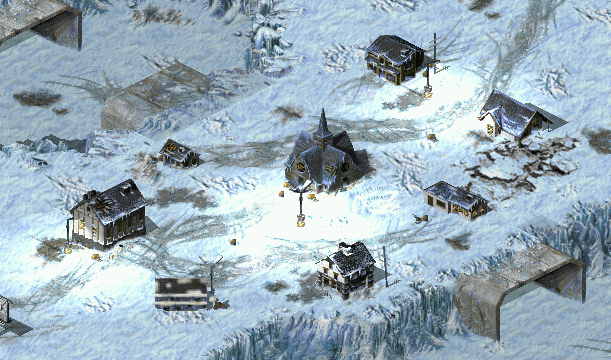 Nod Outpost Beta
Next up, HUD and interface have been enhanced further thanks to the work and dedication of bk.
In addition to this, further OSTs have been released. Alex remixed some well known tracks and Hamed composed a new one this time.
Gas beats
Nod Crush Remix
Linkup remix
If you want to contribute, we still search for more testers, voice actors and shp artists! In-case you fit into any of these roles and have some free time, please contact me on TR dicord: Discord.gg and help us deliver the best update possible :)
Have a great day!