Welcome, here is the latest in our line of update's on Tiberian Sun Rising,
I'd like thank people for their patience waiting for this update and would like to extend a big thank you to the entire Tiberian Sun Rising Dev team for their hardwork and continued dedication to this project thanks guys this wouldn't be possible without you.
For this update I'd like to extend a shout out to Joshua Wright one of our newest team member's for his outstanding work on the Tiberium Fiend shown in this update. Enjoy!
---------------INCOMING TRANSMISSION---------------
The Global Defence Initiative launched a raid on what appear's to be a Nod Supply Base a possible staging area for one of the many Nod splinter faction's. The proximity to nearby GDI force's prompted "A Direct Response" as quoted from the GDI Commander who gave the order. The GDI used this occasion to do their first combat strike with the newest development in the ORCA series of Aircraft, the ORCA Bomber. We managed to obtain Satellite Imagery of the Carpet Bombing assault on this Nod Base.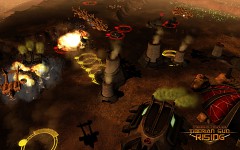 General Hassan himself commissioned the new deployment of Nod's latest technology in Tiberium Harvesting, Not much is yet known about the specifics of this new deployment but Nod has been known to be at the cutting edge of Technological Development regarding Tiberium.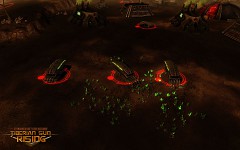 Lastly, strange sightings from the civilian population in a number of locations have reported a new breed of "Tiberium Creature". Often witnessed hunting in packs they appear quite intelligent and have the ability to hunt & track their prey. Witness's claim to have seen some Fiend's launching what appears to be Tiberium crystals as projectile weapon's but this has been met with scepticism from experts. GDI has advised civilians to stay indoors while this sighting is being investigated, a composite sketch of what is being called the 'Tiberium Fiend' has been drawn up by our concept artist Joshua Wright.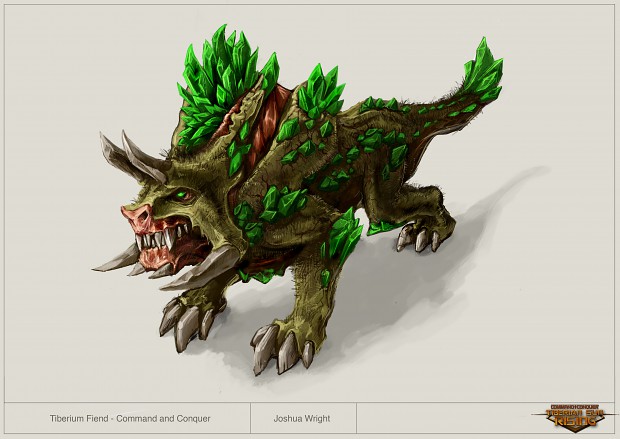 ---------------END TRANSMISSION---------------