Intro
This update is deemed necessary because of several issues that were being caused by Nod (both AI and player controlled).
Version 6.10
(Check the full update news article for more details Moddb.com )
Several performance fixes, especially pertaining to Nod.
Several balance changes centred around the Nod SSM and Banshee.
Release 6 additions:
Harvester Ren: Essential equipment! (replaces TS harvester)
Orca Pad TS: Build and manage your aircraft! (replaces C&C3; Air field)
Medic TS: Heal your damaged troops!
Jackhammer Tib: Barbaric static defence with artillery range!
MLRS TD: A very useful artillery piece
Crystal Crush: A new resource denial support power!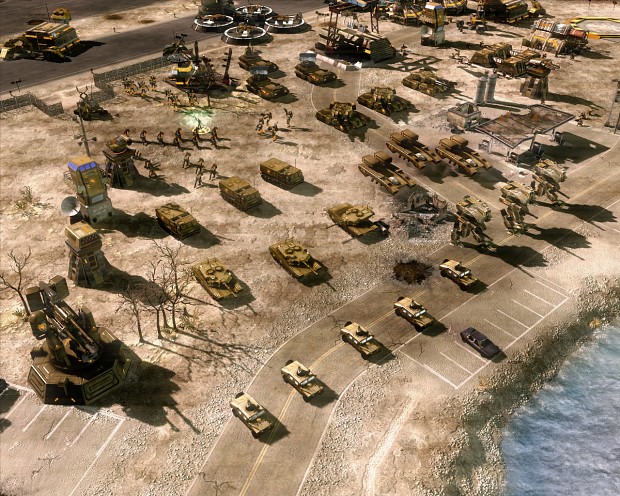 Banshee TS: A remarkably versatile attack aircraft!
SSM TD: A monstrous long range surface-to-surface missile launcher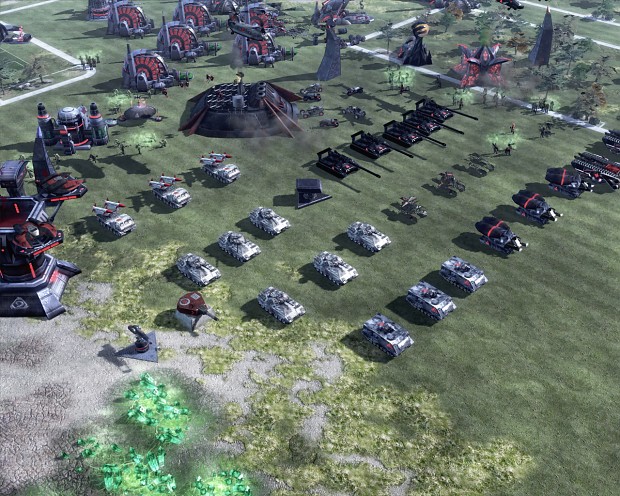 Music
A pleasant mix of Tiberian Dawn and Tiberian Sun tunes, including some pulsating action track mixes!
Known issues

:
Same EA code bug, were anything which tints an object, will tint everything near the object.
The GDI Jackhammer sometimes has animation issues due to the way it was coded, this does not effect the weapons performance.
On modified maps with extremely fast Tiberium regrowth rates, or if you are using a trainer which affords the AI a massive income, it is still possible that Nod will cause performance issues. Finding out why this is happening is a work in progress.
Installation



Please note that previous versions are not required. There is no need for you to remove existing versions.
Make sure that C&C3; is updated to version 1.9!
Unpack the file.
Inside the file will be a 'readme' file and a folder named 'TiberianHistory'.
Cut and paste the 'TiberianHistory' folder into your 'Command & Conquer 3 Tiberium Wars\mods' folder, which should be in the 'My documents' section of your computer (typically 'C:\Documents and Settings\Username\My Documents\Command & Conquer 3 Tiberium Wars\Mods').
If you get an overwrite* warning click 'yes'.
These instructions assume that you have a Windows XP PC with administrator rights. Ask the community for help with other set-ups.
*This new version does not overwrite the previous C&C history mod file, due to it having a different file name (so you can play the old version if you prefer it!)