Tiberian History: Release 5 is authorised!

New additions:
Harvester TS: Essential equipment! (replaces C&C3 harvester)
Orca TS: A highly manoeuvrable strike aircraft (replaces C&C3 Orca 'bombing run' aircraft)
Component Tower TS: A flexible and powerful base defence system! (replaces Watchtower, Guardian turret & AA battery)
Advanced Guard Tower TD: An utterly remorseless base defence! (replaces Sonic tower)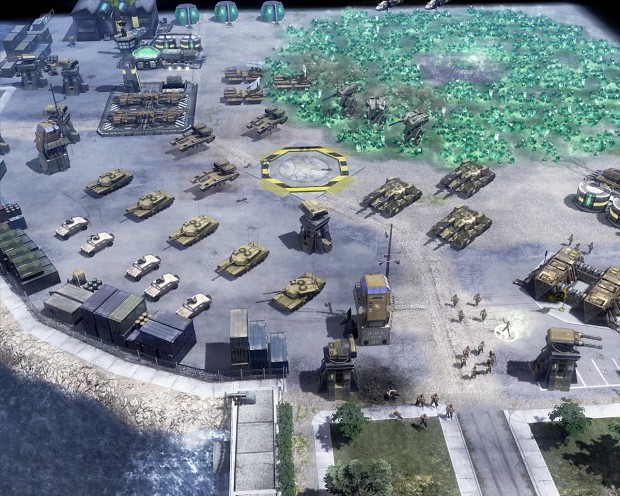 Elite Cadre TS: A new reinforcement power!
Silo TD: You can live without building this structure (replaces C&C3 Silo)
Warfactory TS: A near essential structure (replaces C&C3 warfactory)
Laser Tower TS: A useful static defence (replaces shredder hub)
Stealth Tank TS: Very effective if used correctly (replaces C&C3 stealth tank)
SAM site TS: A very powerful anti-air defence (replaces TD history SAM)
Stealth generator TS: A power hungry, base cloaking, marvel! (replaces Disruption tower)
Obelisk TD: A classic that can receive a deadly upgrade! (replaces C&C3 Obelisk)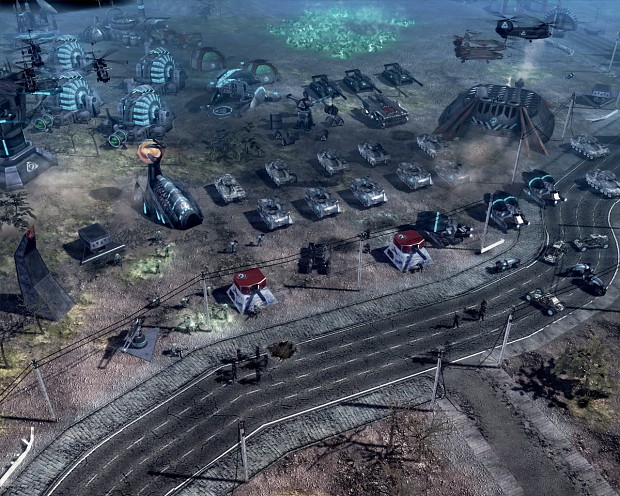 Music
A pleasant mix of Tiberian Dawn and Tiberian Sun tunes, including some pulsating action track mixes!
Known issues

:
Same EA code bug, were anything which tints an object, will tint everything near the object.
Sometimes Obelisk Crystals stay lit or AGT lights stay flashing, I have noted similar behaviour in default C&C3. I might look into solutions at a future date.
Version 5.01
Fixed an issue that meant force firing on the ground with an upgraded Laser tower would crash the game! (Thanks to LeviathansWrath & Seph1999AD)
Installation

Make sure that C&C3 is updated to version 1.9!
Unpack the file using 7zip ( 7-zip.org ).
Inside the file will be a 'readme' file and a folder named 'TiberianHistory'.
Cut and paste the 'TiberianHistory' folder into your 'Command & Conquer 3 Tiberium Wars\mods' folder, which should be in the 'My documents' section of your computer (typically 'C:\Documents and Settings\Username\My Documents\Command & Conquer 3 Tiberium Wars\Mods').
If you get an overwrite* warning click 'yes'.
These instructions assume that you have a Windows XP PC with administrator rights. Ask the community for help with other set-ups.
*This new version does not overwrite the previous C&C history mod file, due to it having a different file name (so you can play the old version if you prefer it!)
Mods future?