We are still working on cameo content, waiting for updates from our developers, It only remains to wait for 0.25, as this update is very full of content.
Even so, all this can continue to be played, if you are aware of Github and discord, from time to time there are free updates of "ElPollo315" and patreon updates of "D4ny", updating with new content from each user.
Number 1: RA1 Countries:
I'm still working in a single extra country, it is Iraq with radiation weapons, there is not much special, since it is like the general Nuke of China, but with RA1 weapons
Number 2: Tiberian Dawn Expansion
Possibly he has planned following factions of the Tiberian universe (Steel Talons, GDI Special Forces, Blackhand, Chemical Nod, Stealth Nod, Scavengers, Infidels of Kane)
Steel Talons: this GDI is a hybrid of TD and TS, possibly using vehicles like the XO-Powersuit, and technology closer to what is TS
GDI Special Forces: the infantry is more specialized, and its arsenal is more similar to the Renegade, there are no commandos, but the officers would be like the lighter Commandos and easier to produce
BlackHand: similarly to renegade, with a wide range of vehicles with new models, most are a slight improvement over their standard counterparts
Chemical Nod: Similar to concepts like General Tao, or General Thrax, here everything is Tiberium-based weaponry.
Stealth Nod: Soon apply Prince Kassad logic to Nod, it will be much more annoying with camouflage tactics than with firepower
Scavengers: Inspired by the canceled Renegade 2, the Scavengers used outdated Soviet arsenal. They are basically a variation of nod that use Soviet era weaponry
Infidels of Kane: This cretation is not mine, it is Zhall's, and it is present only in the D4ny´s Patreon version for now, it is the hybrid between the GLA and Nod, this curious version uses the arsenal of both factions merged.
Renegade mode: the units control themselves, although they are stronger than the standard ones, this helps to not depend on the management of units although it can be annoying when invading bases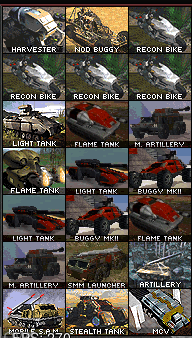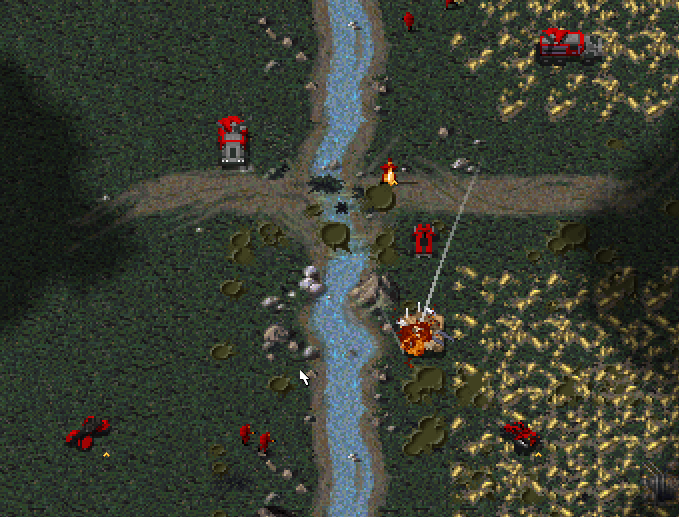 Number 3: Dawn of the Tomorrow
This is a universe created by Kilkakon, and it is a cooperation for Cameo, so here I leave his website to inform you more about his factions.
Link to Kilkakon Page: Kilkakon.com
Only 5 factions will be present (Cassandra's faction is very WIP according to him so that it can be included in Cameo)
Tomorrow: Terrorist faction similar to Nod, would seek to create a better world by all possible means, they use a heavy arsenal, with various crazy experiments
CoA: Company of Answer is a security company that would become involved against Tomorrow in the conflict.
Others: USA, Russia, Japan, represent countries. they have their own arsenals.