Hi all,
I've had a rather busy week with Through Time, this week I focused more on the interface/menu screen, whilst working on the marketing of the game, which can feel like a full time job!
Through Time now has a working pause menu with volume sliders for both, the music and the SFX.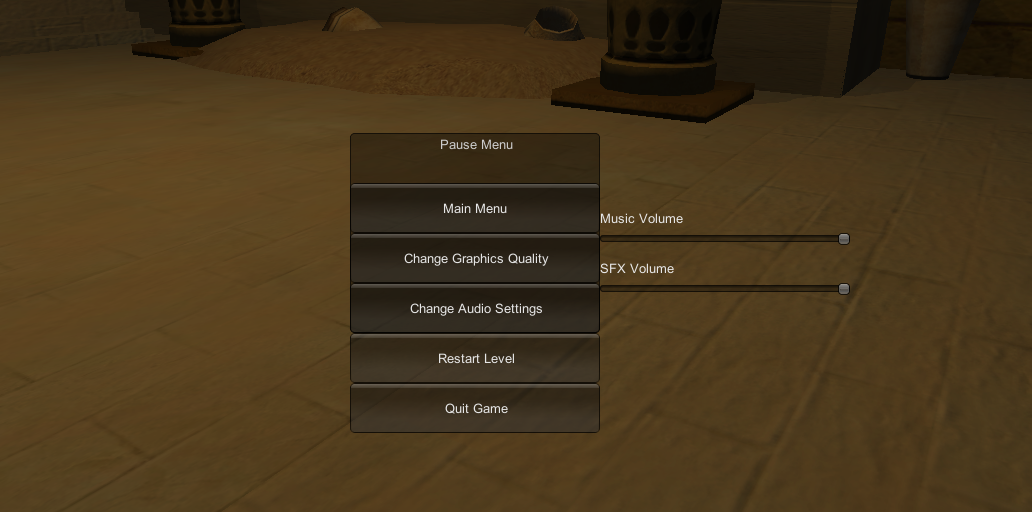 I felt that this was a mandatory asset for an alpha game, as everyone will want the settings completely different.
As I am coming close to sending the game to the press, I have been touching up where I can, I decided on adding more depth to the sounds of the second room, this resulted in a permanent feature to the slow motion aspects of the game.
When the player enters slow motion he takes a deep breath, once entered you can hear the players heart beat. Starting out extremely slow, it speeds up as he finds it hard to maintain his power.
I feel that this feature or idea could be represented with a slowly depleting bar, but I want to keep the GUI as clean as possible, to not distract the player
Collectables?! Collectables are found in thousands of games, well we can add 1 more to that number!
Throughout this level Golden Scarabs can be seen, they can be in hard to reach places, or simply hidden from view.
Finding all of them in each level will gain the player a 'Present'. Still in the workings, but I like the idea of giving the player some lore about the 'Organisation'.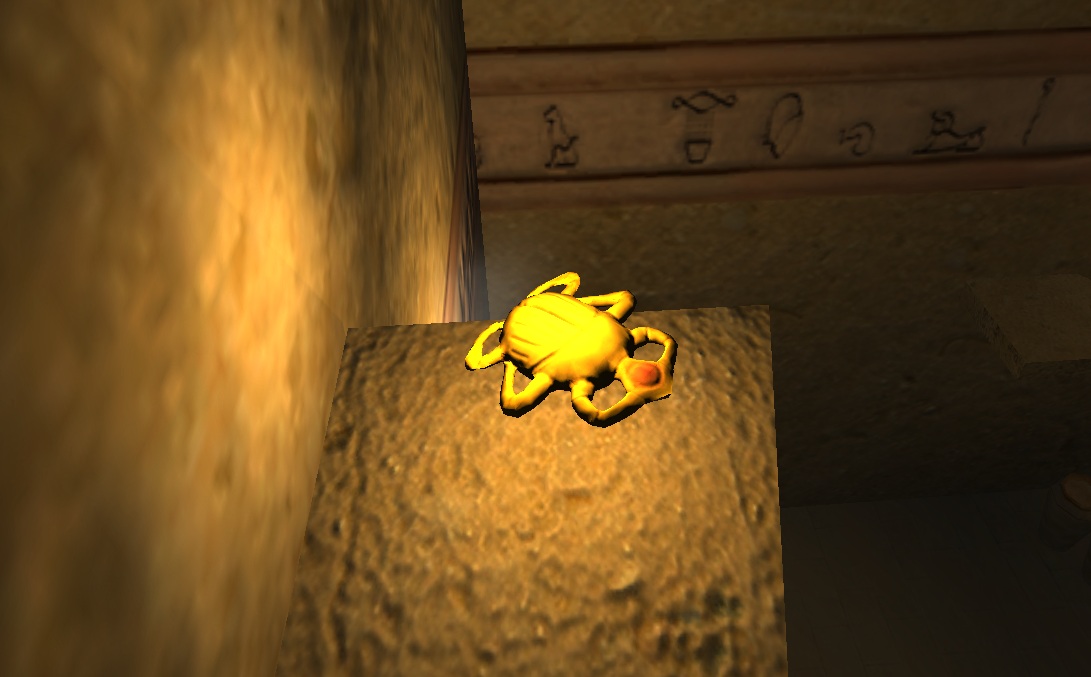 The game is on the Concepts are of Steam, go leave comments and thumbs up! - Steam Concept
I'm also looking toward doing a Kick-Starter to allow me to go full time on this game, so spread the word my friends!
Feedback and Criticism is more than welcome. (Even if its an 'I hate this game!' [Insert Reason].
Find me on twitter!
Thanks!