Hi there,
Lets jump right into it, we have 3 full rooms complete, and now a fully working Pause Screen! The player can restart, adjust volume or graphical settings, go back to the main menu, and quit.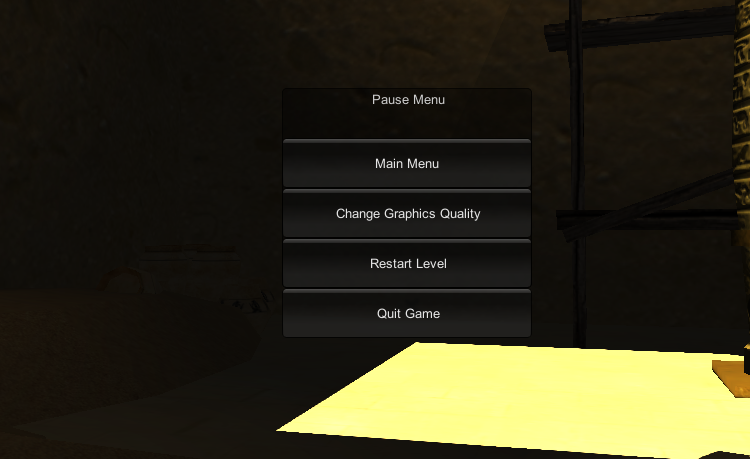 Not the most graphical update I have done but just as important.
The fourth room is close to completion, I'm not going to reveal too much on this topic since I want you to have something to look forward too!
The arms and hand are getting a complete rework. This time by a professional animator. Now I know what you're all thinking, the previous arm animations was perfect! But we can be honest here folks, my level designing skills simple do not transition ;)
Here's the most Important part of this topic. I want to hear from you. Yes you in front of your monitor/mobile right now. I want some feedback on this games current design path.
Is it terrible? Why do you think so?
You love it? Great! What do you like?
Leave your suggestions or feedback on this site or check out the Game on the GreenLight Concept page
Steamcommunity.com
Thank you for following me guys, I really do appreciate your support.