---
Middle-earth is a vast land, full of strange, tranquil, and wicked sights. The four maps we're showcasing today illustrate this wondrous diversity and serve to further highlight the monumental effort we're pouring into making Age of the Ring's final map pool as interesting as possible.
---
Set deep within the ancestral forests of the Lossoth, Itä-mâ (East-land in the Lossoth tongue) is an ancient place of worship. Time-worn standing stones dot the landscape, forming patterns whose meaning can only be gleaned by the shamans of the frozen north.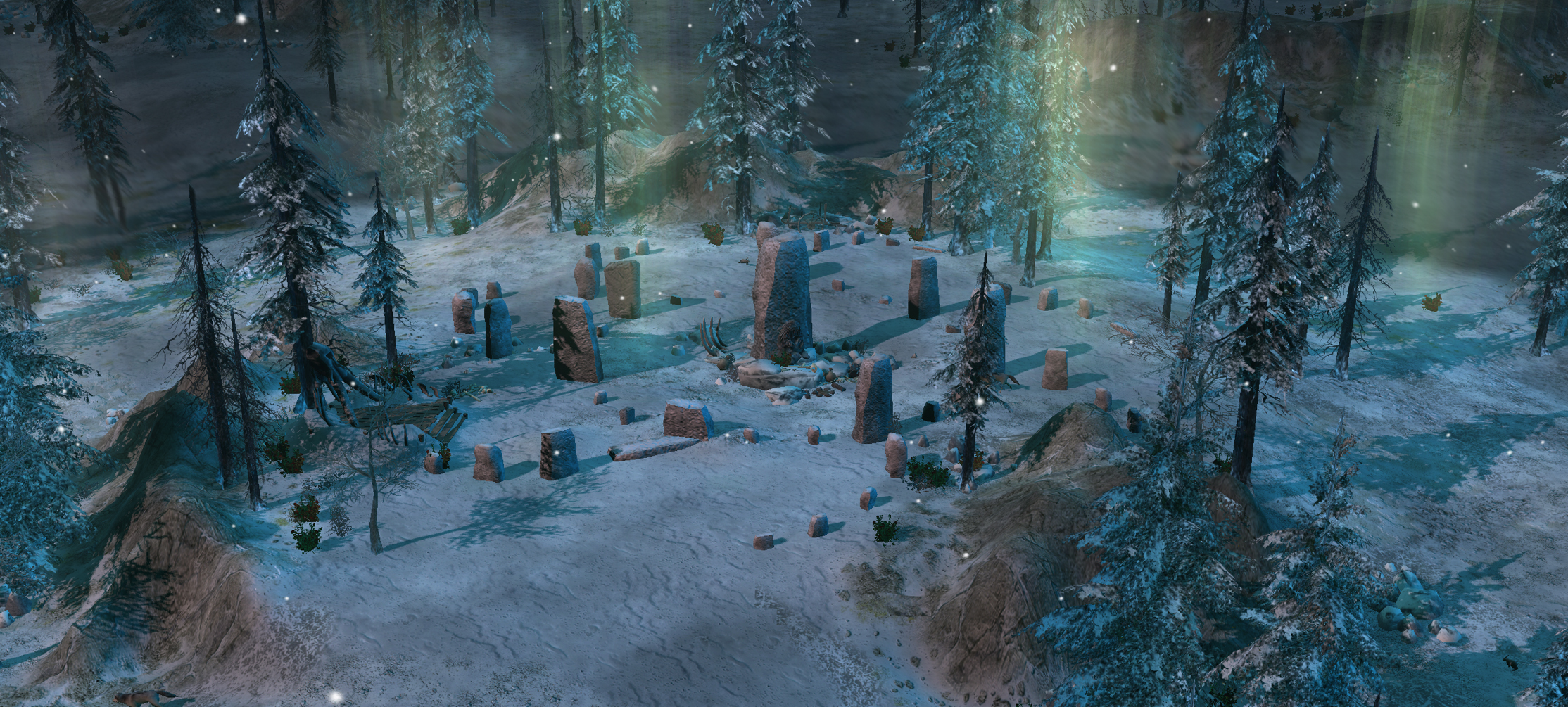 Offerings are presented to the spirits that are said to linger within the stones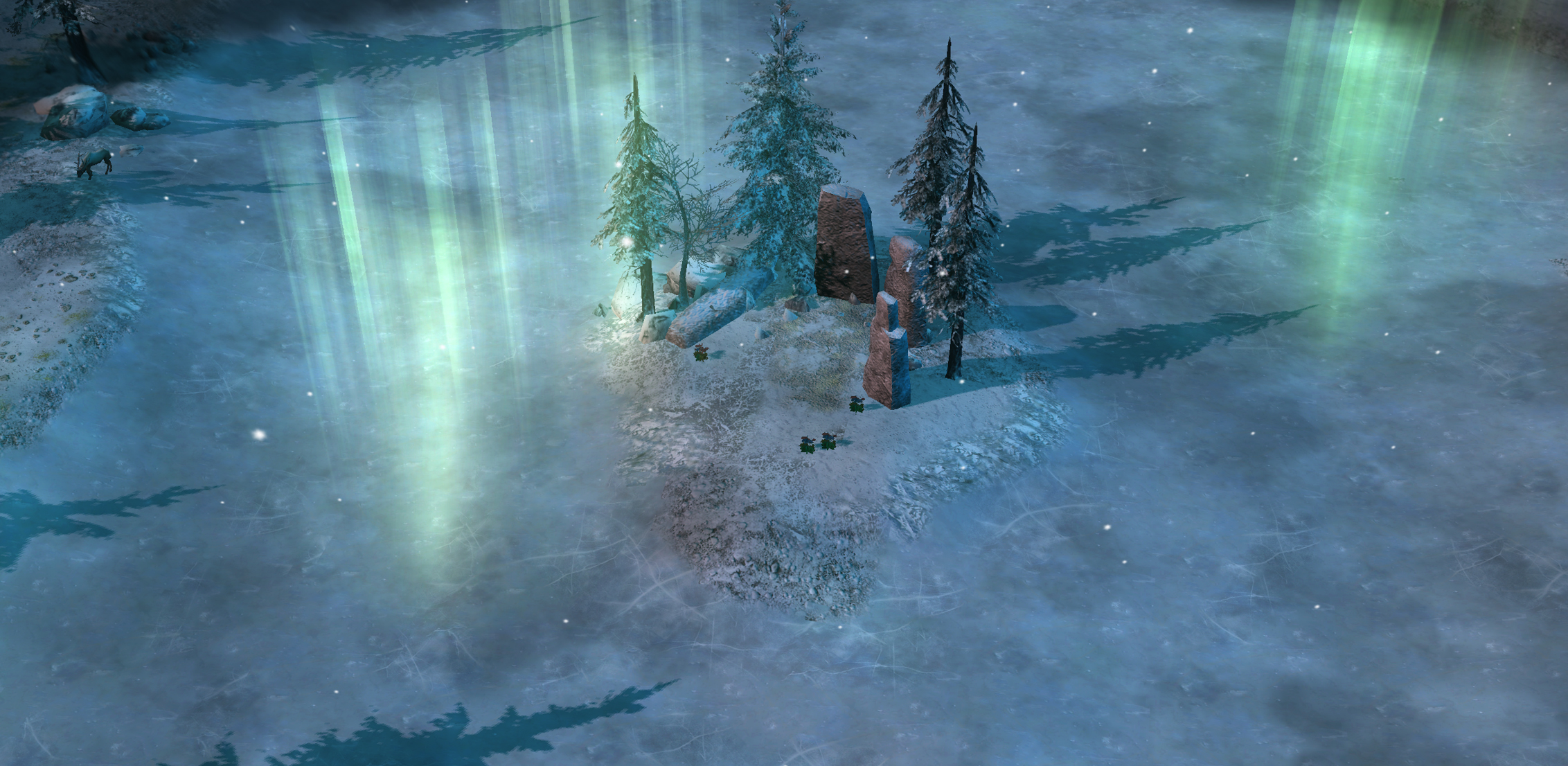 Nobody, not even the Lossoth themselves, remember the people that erected the standing stones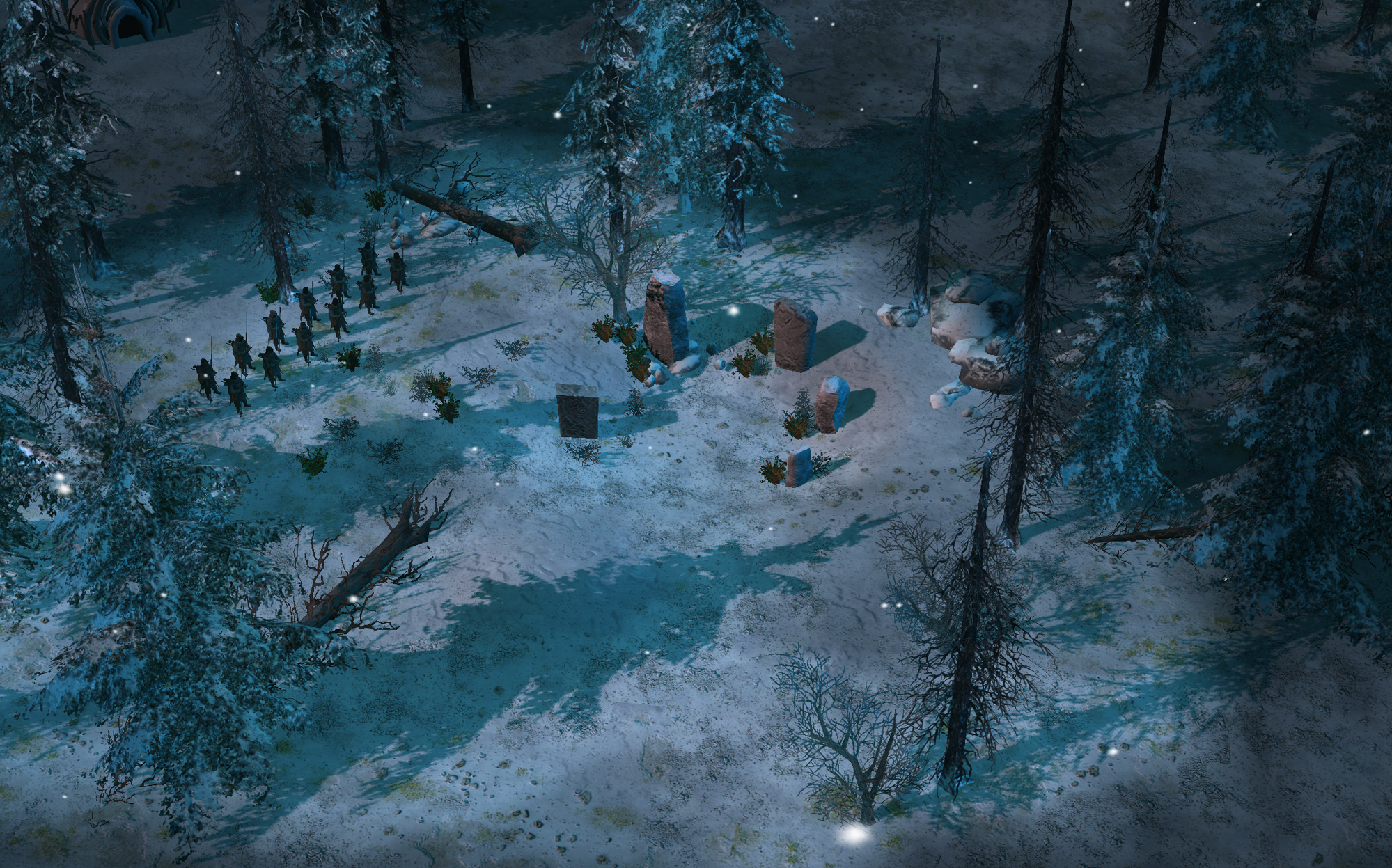 The Rangers of the North occasionally visited Lossoth territory to exchange information
---
Taur-na-Vereth - 3 players
---
The secluded 'Forest of Feasting' contains numerous small hidden glades where the elven folk of the Woodland Realm delight in feasting and merriment. Be wary if you seek to approach uninvited - Thranduil's people are not known for their hospitality.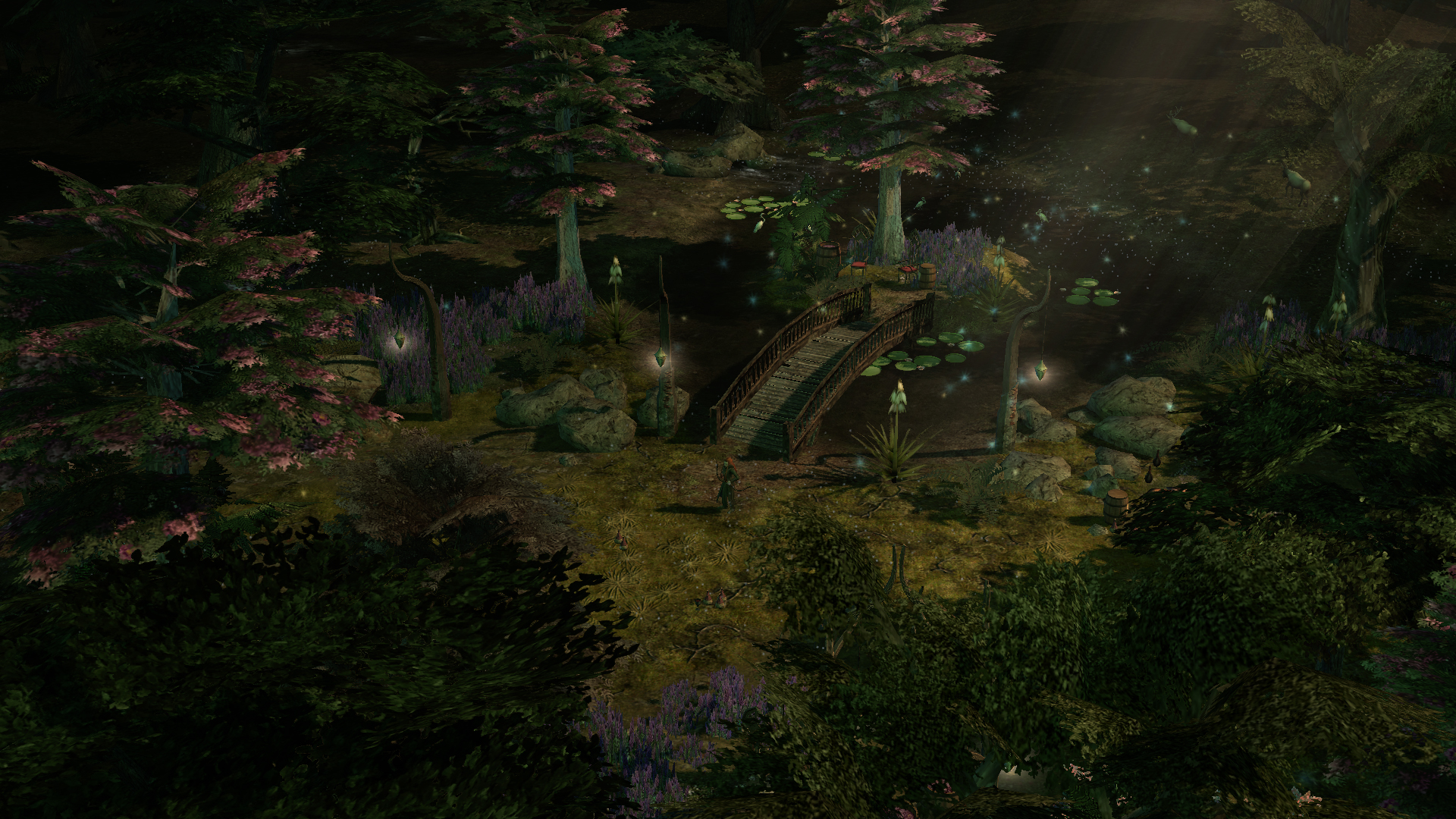 The elvish folk were passing bowls from hand to hand and across the fires, and some
were harping and many were singing.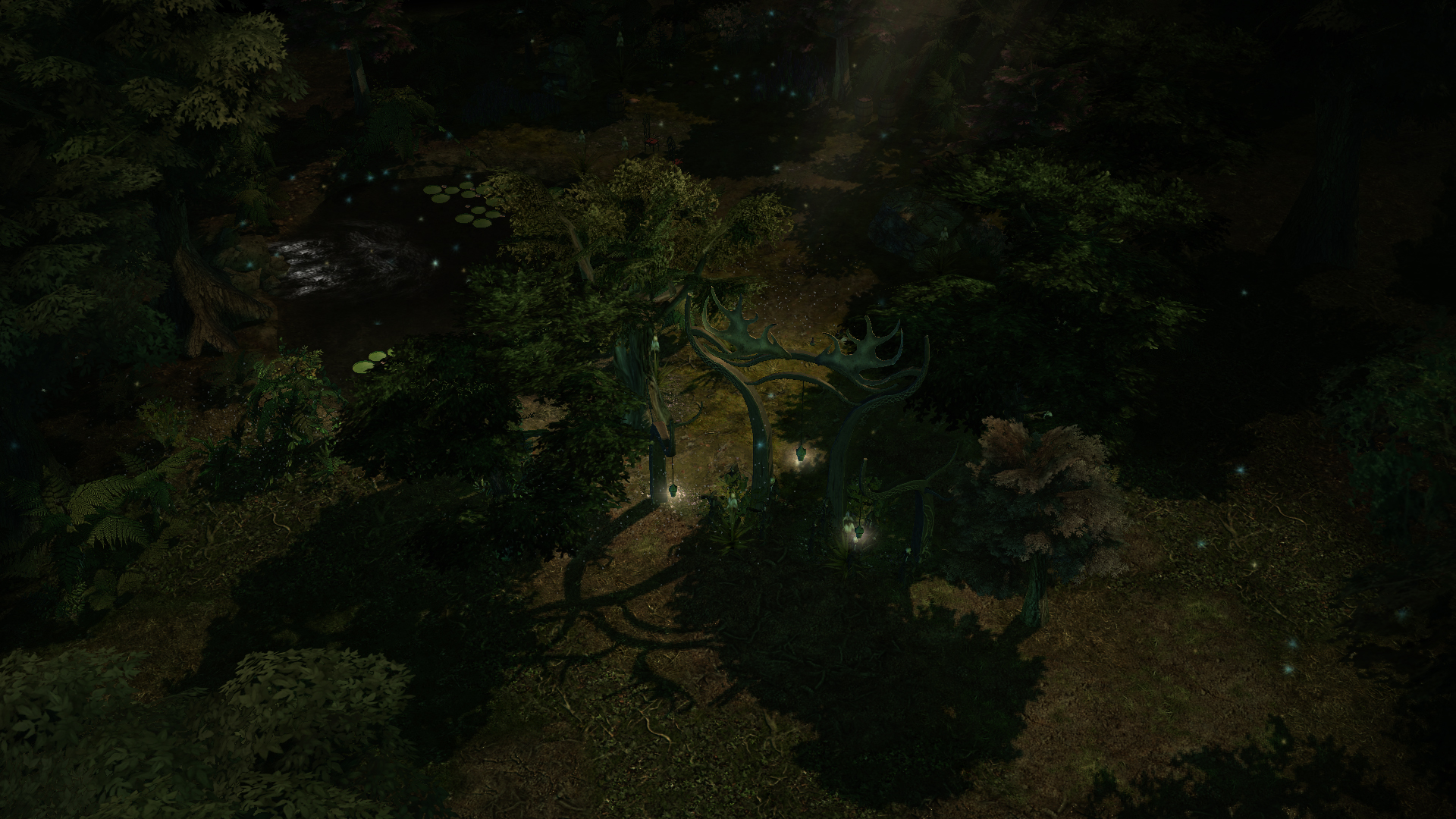 Their gleaming hair was twined with flowers; green and white gems glinted on their collars and their faces and their songs were filled with mirth...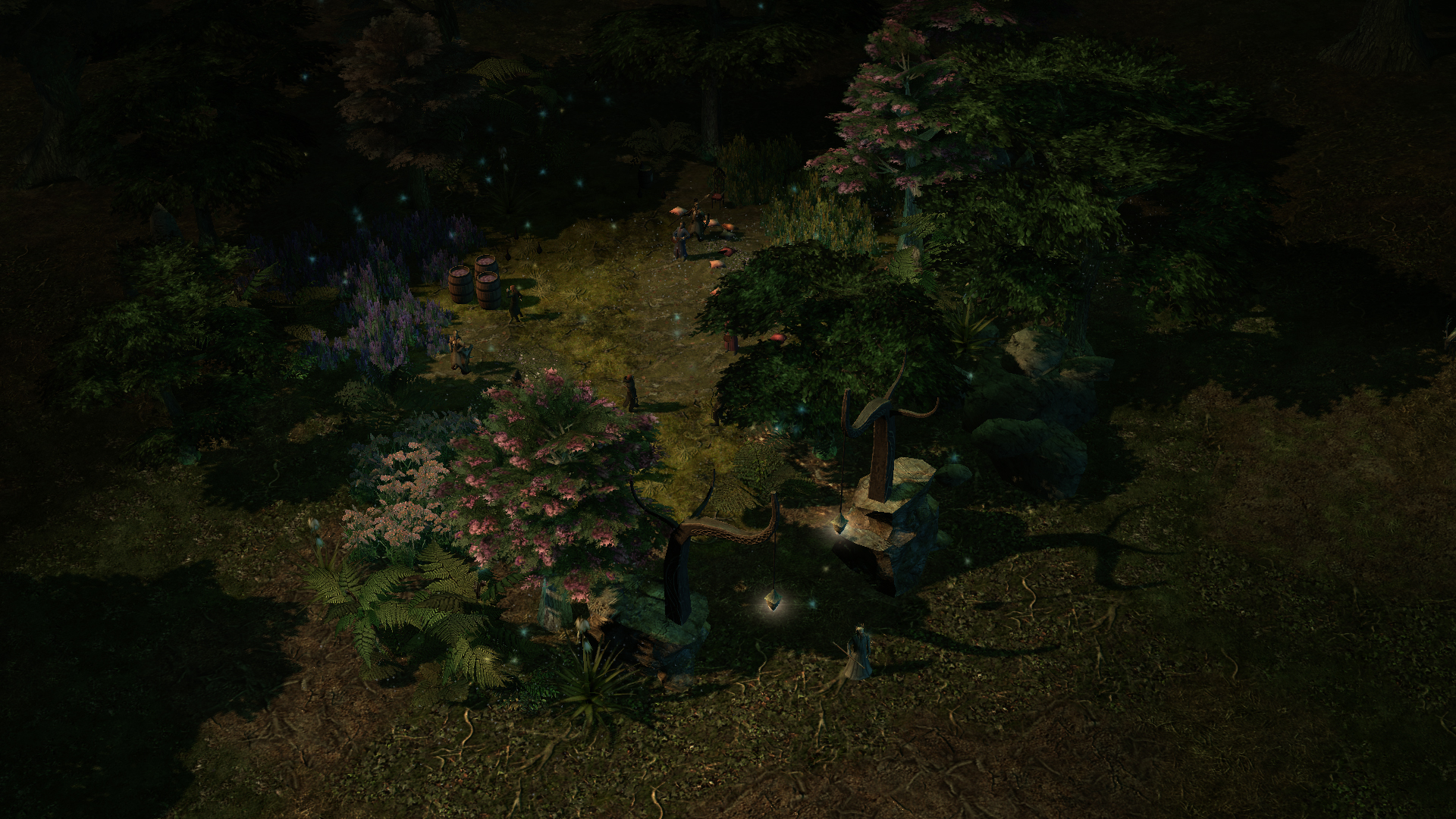 And the head of a long line of feasters sat a woodland king with a crown of leaves upon his golden hair.
Golden aspen trees line the shores of this serene lake within the 'Misty Lake Forest', deep within the woods of Lórien. Its tranquil waters create a gentle mist that enshrouds the surrounding woodland.
A tranquil island at the center of Taur Hithlin


Gentle waters lap at the grassy shore


Far beneath the Misty Mountains, the Great Goblin rules the disfigured hordes of his domain. Elaborate traps are set in the High Pass to take travellers down, down to Goblin Town...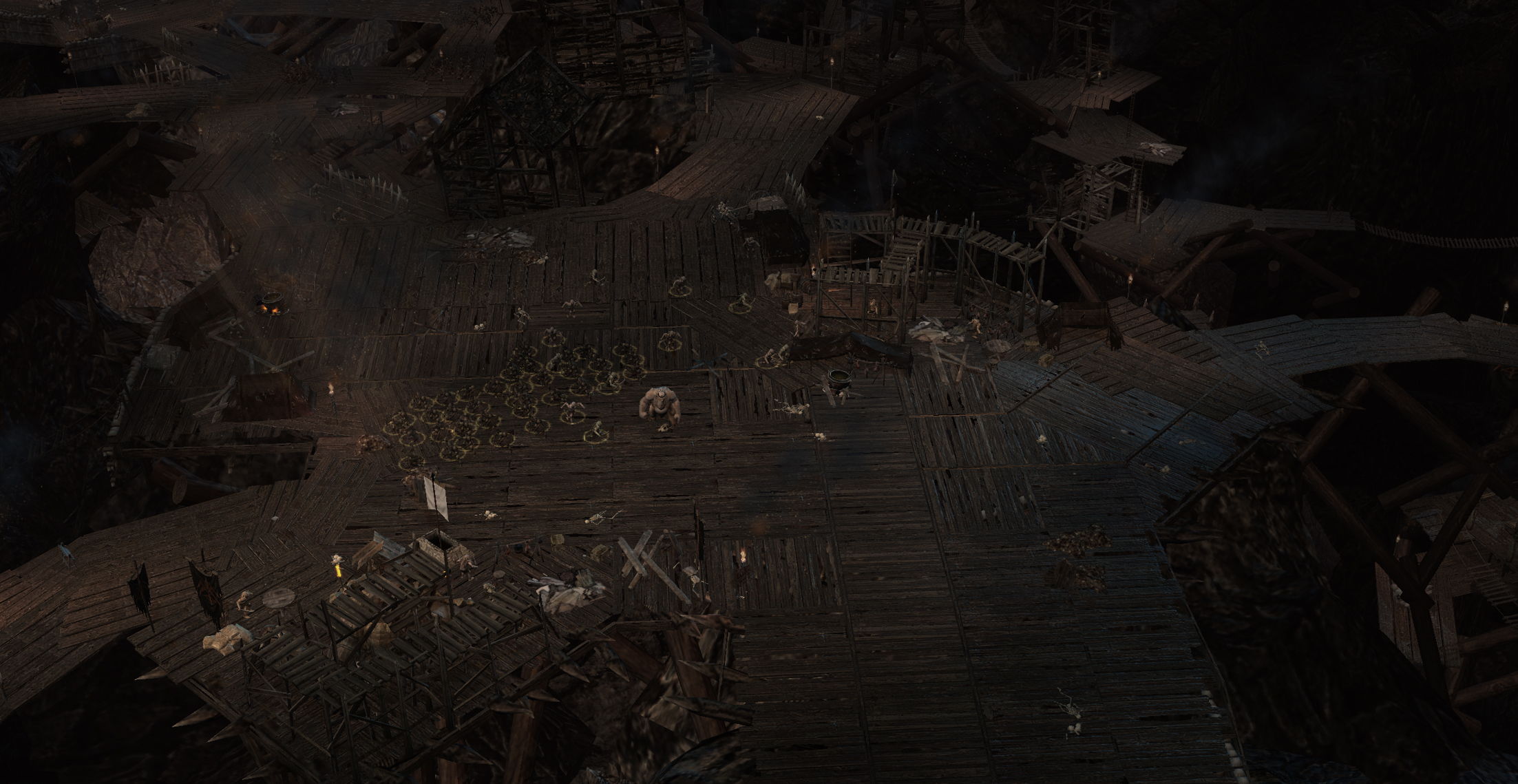 An endless horde of orcs congegrate around the vile Goblin King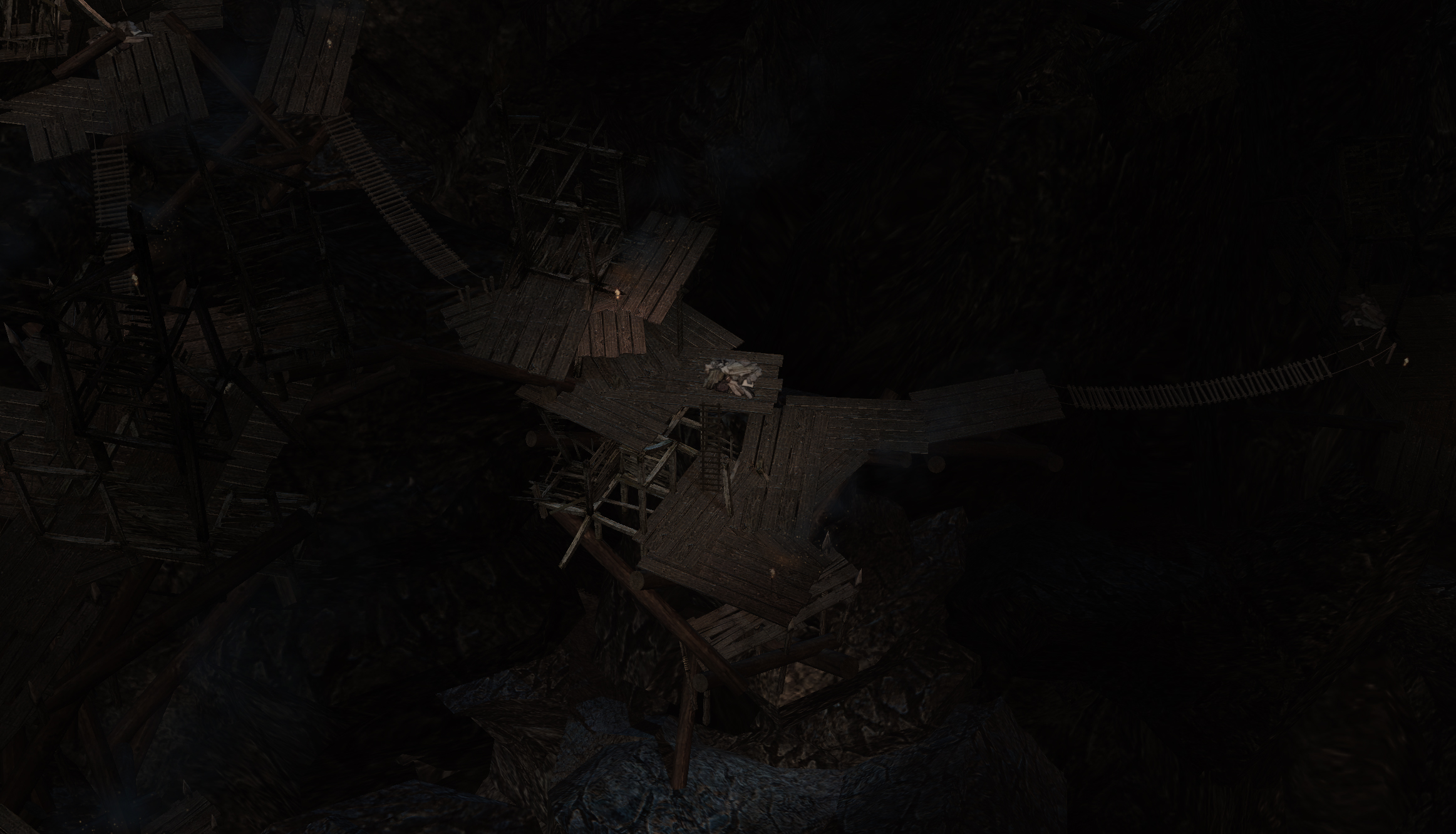 Goblin-town's rocky outcrops are surrounded by levels of treacherous wood-and-rope walkways


Goblins quaff, and Goblins beat
Goblins laugh, and Goblins bleat
Below, my lad!
Ho, ho! my lad!


---
Ok bye!
The Age of the Ring Team