We are working hard on gamplay and the user interface, therefore this week a rather short news which reveals three other levels of the first level pack which are much more complex than the already shown.
---
Three more levels
In this level you can see another gameplay element: Lava. Try not to push the creature into it because it is a little bit too hot for it.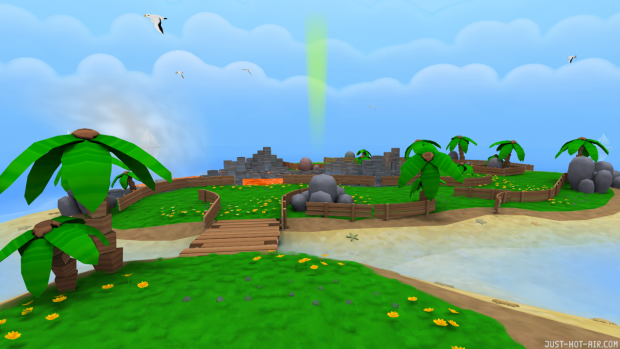 Next one takes advantage of the used Bullet Physics system which allows a realistic behavior of the creature. Here you have to pay attention to the slope...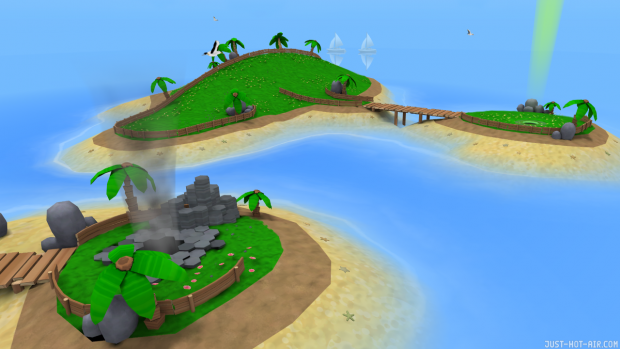 This one and the next level are not thought for the turtle but for a new creature with a special ability, presented in one of the next news. That last level of this news is one of the largest levels at the moment, quiet many palms and fences were used.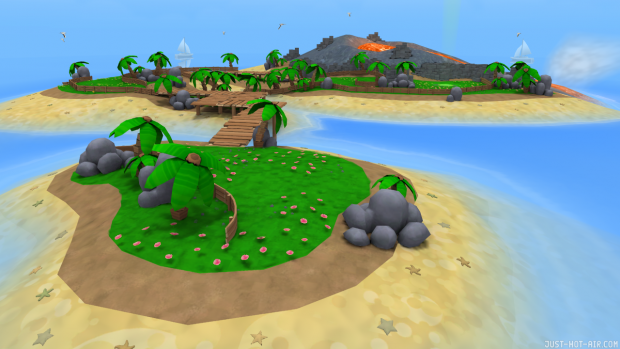 We hope to be able to present you a gameplay video in the next weeks, release is not that far away.

Stay tuned and please like our game on facebook!
- Andre, Micha and Raphael