Fursan al Aqsa - Mission 8 Teaser: "We are coming to free you, oh Palestine"
This is a teaser trailer for Mission 8, which I just finished for Fursan al-Aqsa: The Knights of the Al-Aqsa Mosque® Campaign. This map is based on INS Lavah Warship, one of the most important Warships of the Israeli Navy.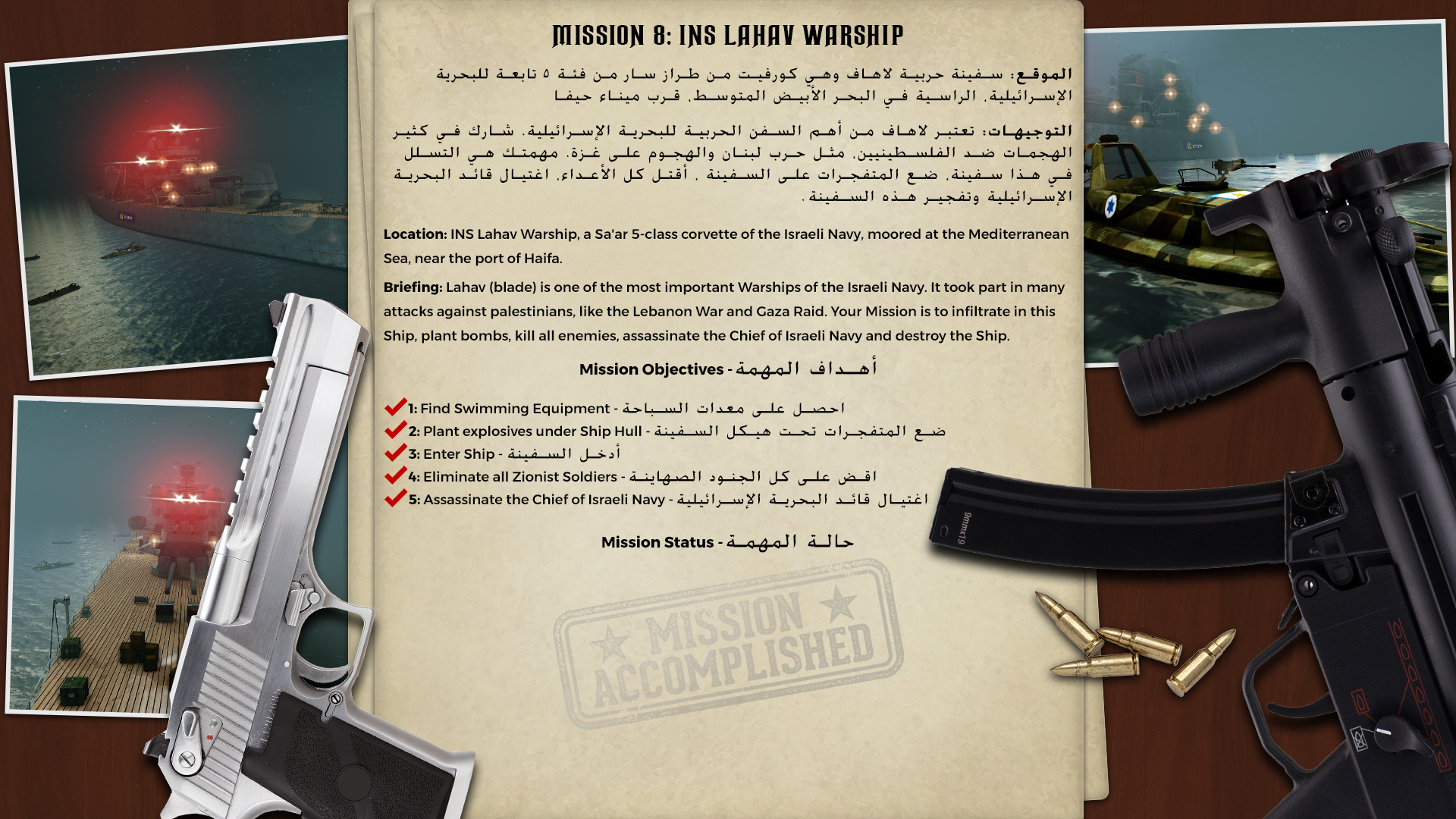 Your main mission will be to infiltrate in this ship, eliminate all enemies, assassinate the Israel Navy Chief, plant bombs to blow up this warship making it sink to the bottom of the sea.
I hope you enjoy this new trailer, specially the Cutscenes, which I think are trully insane, freaking cool and gruesome, in the best Mortal Kombat style.