Welcome, Masses of the World, To the End of It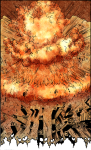 After a week in the App Store, version 3.1.0 of This Is Not a Test has been approved and we just hit the button to release it to the world! This means that whether you have an iPad or an iPhone, you'll be able to download and play the game entirely for free, starting NOW. The free version will have both ads and life regeneration (as we mentioned in the preview article here), but we hope that if you like the game enough for those things to disappoint you, you'll upgrade to pro (for $2.99), and get the retro horror color along with it. You can find the game on the App Store here.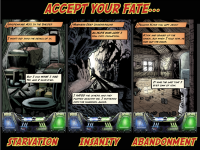 This marks the first year that the game has been available in the Apple App Store, as well as a point in the game's evolution where we've finished some serious overhauling based on players, reviews, and analytics. We've added that save system people wanted, along with detailed instructions and new endings that give more closure. We also created that retro colour version that Shaun Musgrave mentioned in his TouchArcade review here.
We've had about 30k people download and play the game so far and going permanently free is going to make that number explode. Our reviews average at about 4.3 stars in total and we're proud of that — especially for our first App Store release! We've also talked directly with dozens of players online through email, twitter, and reddit, and exchanged ideas. As a game developer, I've had the infinitely pleasurable experience of people writing to me to say they absolutely loved my game. Fantastic. So much so, it's worth doing again.