The game has been patched to Alpha 02. Here are the changes:
Re-added the Quit button to the main menu. Gave it some cookies if it would remain there now, thank you very much.
The Resume button should now work in the escape menu.
Added a basic settings screen to the menus.
Placed the player character on the ground.
Added snow particles.
Updated fog and fire graphics.
Here's a comparison between the old and new version: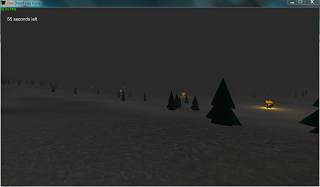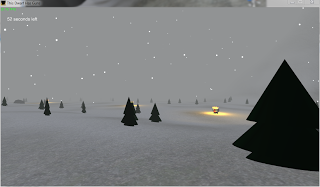 And last but not least: a screenshot of the (very basic) settings screen: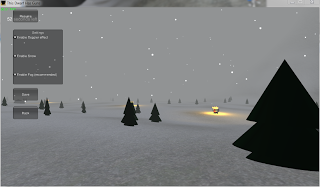 The client is up for grabs here:
Cheers!