As I'm sure some of you know last week was the UK biggest game developer conference, Develop. Our very own MD had the chance to volunteer, helping out with the running of the conference whilst also putting the word out about our little game company and what we are about. We were able to connect with a ton of lovely people and we were really pleased with what we got out of the conference as a whole. Not only that but we were able to attend various events outside of the conference, one of which was the Big Indie Pitch competition.
For those who aren't aware the Big Indie Pitch is a competition that is run at various events where indie games companies are able to present their games to a series of judges along with attendees of the competition. At this competition we entered our game Tap Tournament and were happy to be even shortlisted. After a fun couple of hours and a lot of fun playing the game with various people it was decided that our game was worth of third place! An accolade we are hugely pleased not to mention the prize of an advertising budget to spend on Steel Media websites.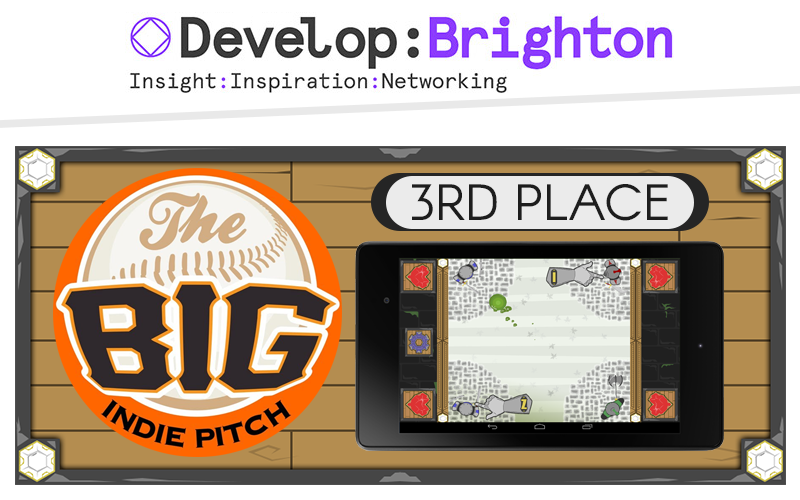 It was also very useful to get people looking at the latest version of our game. It is very gratifying to see that changes based on the feedback have made a difference. There are still a few things that can also be improved which we are eager to get done before its release in the coming weeks.
Develop was a great event for us, having only being around for a short time it was great to feel like part of the British game development community and as if we are actually a legitimate operation.