Pre-order on Humble now!
As I mentioned in the last update, Thief Town will be launching on Humble over the next couple weeks. The pre-order widget has recently been put up on our site! If you'd rather wait, the estimated release date is about two weeks from now, so it shouldn't be long.

Vote on our Greenlight please!
We've gotten a lot of awesome publicity since the last update, but we still need a bit more progress to get through Steam Greenlight. If you have yet to vote, please do so! It really helps.

New Mechanics
One thing I noticed while play testing the game recently was that, once two players have seen each other, the resulting duel between them is a little clunky. So, I've added knife clashing to the game. When two players stab each other, they now both get pushed back, forcing players to get a bit more creative for kills. It's a small touch, but it adds a lot in these situations.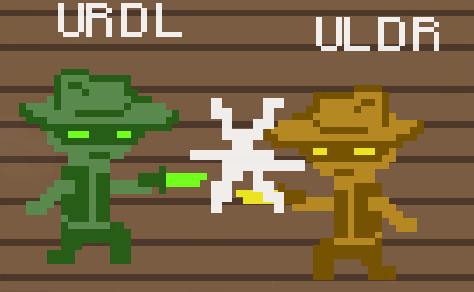 When not pressing keys, players can now also pretend to be dead. This means you can now pose as corpses on the ground. It isn't a foolproof strategy, however- there is no blood around players lying down. Can you spot the stealthy thief here?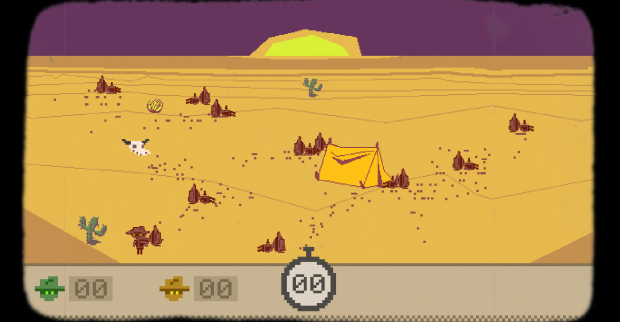 Polishing
There are a lot of other changes to the game, but it doesn't really make sense to talk about it all. Lots of small graphical tweaks and effects to make the game as polished as possible for the 1.0 release. For instance, I spent some time putting this broken projector effect on the splash and title screens:
Last update before release
With release coming up very soon, I don't have enough time to keep writing these, so this will be the last update before then. If you'd like to get in touch feel free to contact me via Twitter. We also have a special Glass Knuckle email list (we don't spam, I promise!) that you can subscribe to for launch updates and et cetera! Also here's our Facebook page. We will certainly send out an email and post with the exact release date once we know it.
Thief Town has also been accepted into the Boston Festival of Indie Games next month, so if you're from the area, Make sure you stop by!