Thief 2X HD Mod v1.2 is out!

"T2X: Shadows of the Metal Age" is an unofficial expansion of the game "Thief 2 - The Metal Age".
In T2X you will take on the role of Zaya, a female merchant sailor, who is undertaking her very first visit to The City in order to trade and meet her cousin who she has not seen since she was a child. Little does she know of the dangers that lurk there.
Installation:
===========
Just run it through FMSEL as any Fan Mission!
(Thanks to Ricebug for the FM-conversion of the expansion!)
NOTE:
If you have also installed the "Thief 2 HD Texture Mod" you have to deactivate it: Rename the "HDMOD" folder into "HDMOD_".
Don't use this mod in combination with the "T2X - Necro Age Mod"!
For more installation instructions visit:
Thief 2X HD Mod FAQ
OR
Ttlg.com
Some Notes:
===========
The mod requires a full installation of the original Thief 2 game, patched with NewDark which is included in the Tafferpatcher!
The HD mod requires a lot of graphic and CPU power!
DON'T USE OLD SAVEGAMES!
==========
Changelog:
==========
v1.2:
- added HD textures for all original missions
- added new vegetation
- added new AI mesh-skins
- added improved objects
- added new water and lava textures
- added new torch and fire flames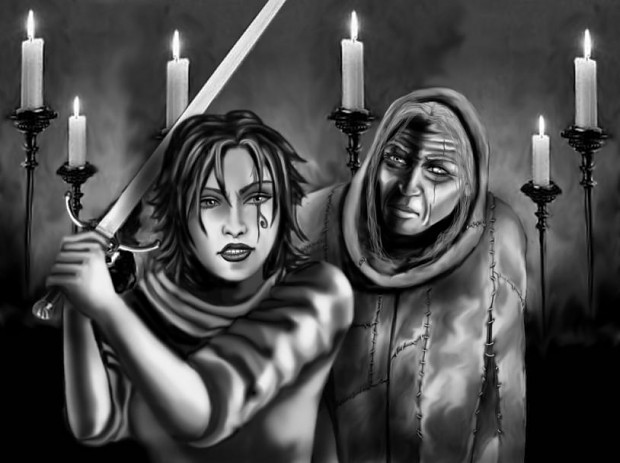 Download:
(Official Moddb Download)
T2XHDMOD