What is... They Are My Presents?
An Arcade game were your objective is to get as many presents as possible while trying to don't run out of time!.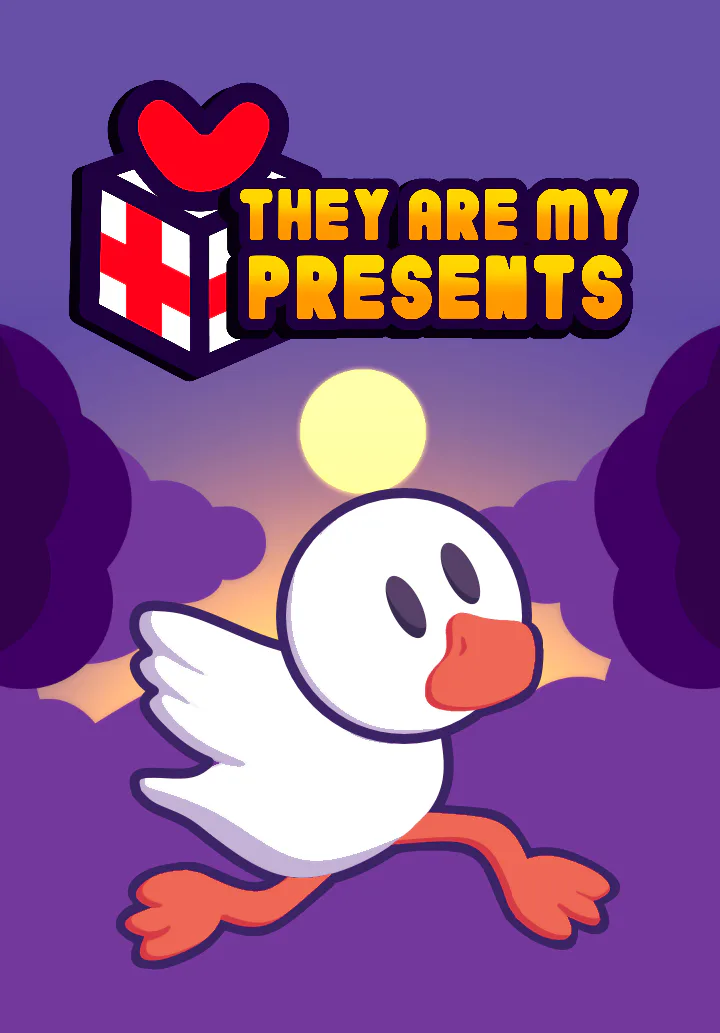 Game boxart
---
This latest beta version of the game includes:
Improved Gameplay.
Changed the name to just: "They Are My Presents"
Reworked Menus: mainly the game customization screen.
New Art Work: for example, the boxart!.
Lots of bug fixes.
At least 1 tree*
Something i forgot.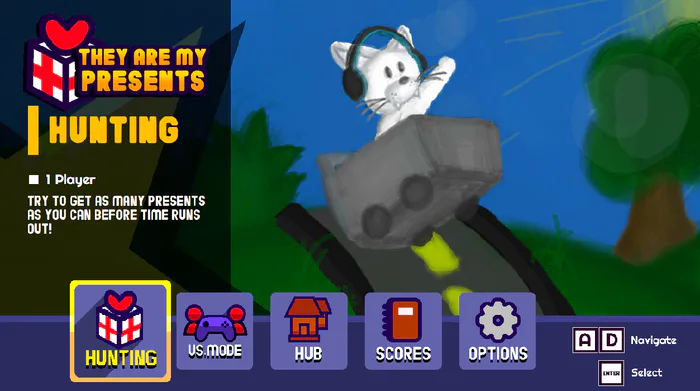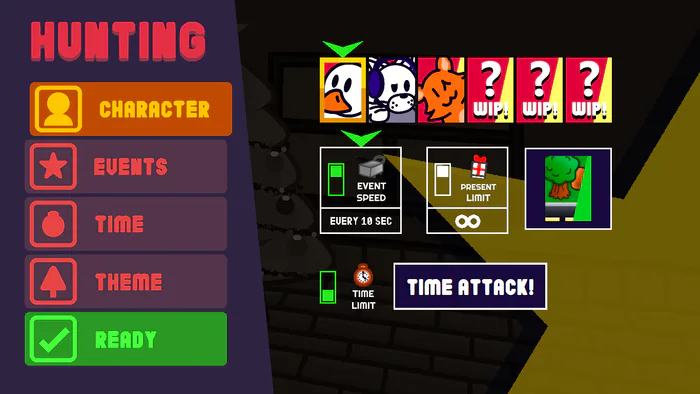 Still working on it, more news later! :D
*maybe not just one