After some recent playtesting sessions, it has been decided that the environmental hazards (both in the Cemetery and Hell levels) were overdone and too aggressive. There were far more players being killed and it was pretty unanimous they took away from the game's experience. Players felt they were too much to deal with while battling other players.
Thus, the hazards have either been turned off or removed completely. Instead, we'll be focusing on including more interactable environmental pieces that players can use to earn a frag, such as the hanging steel cages in the Cemetery levels that players can shoot to crush someone.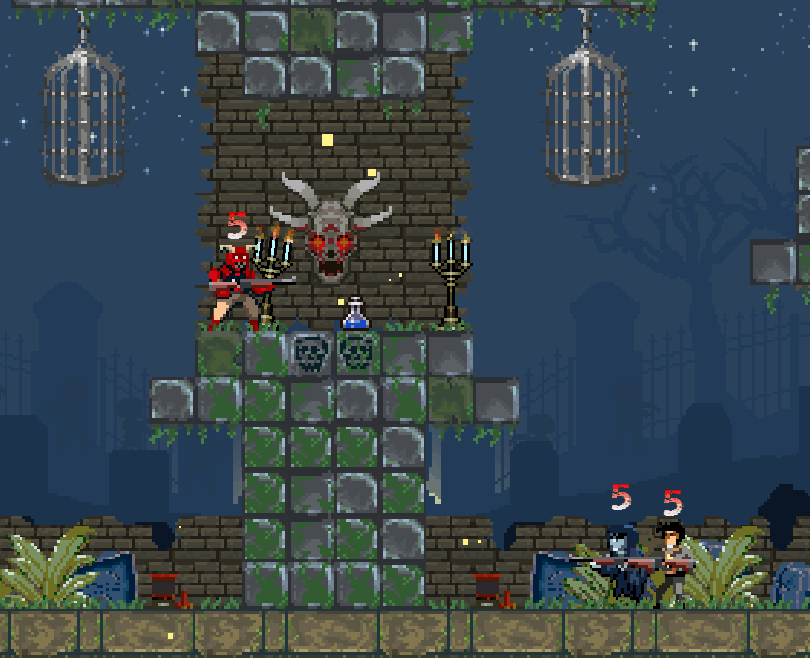 Or telefragging a player with the portals in Hell.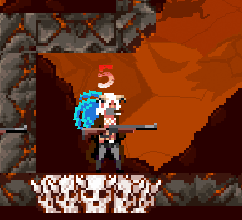 Players seem to love this type of interactivity. It gives them a sense of control and makes them feel clever when they learn how to use them. They supplement the experience, rather than take away from it, which what the more traditional, stereotypical environmental hazards were doing.
We've also designed more Hell levels.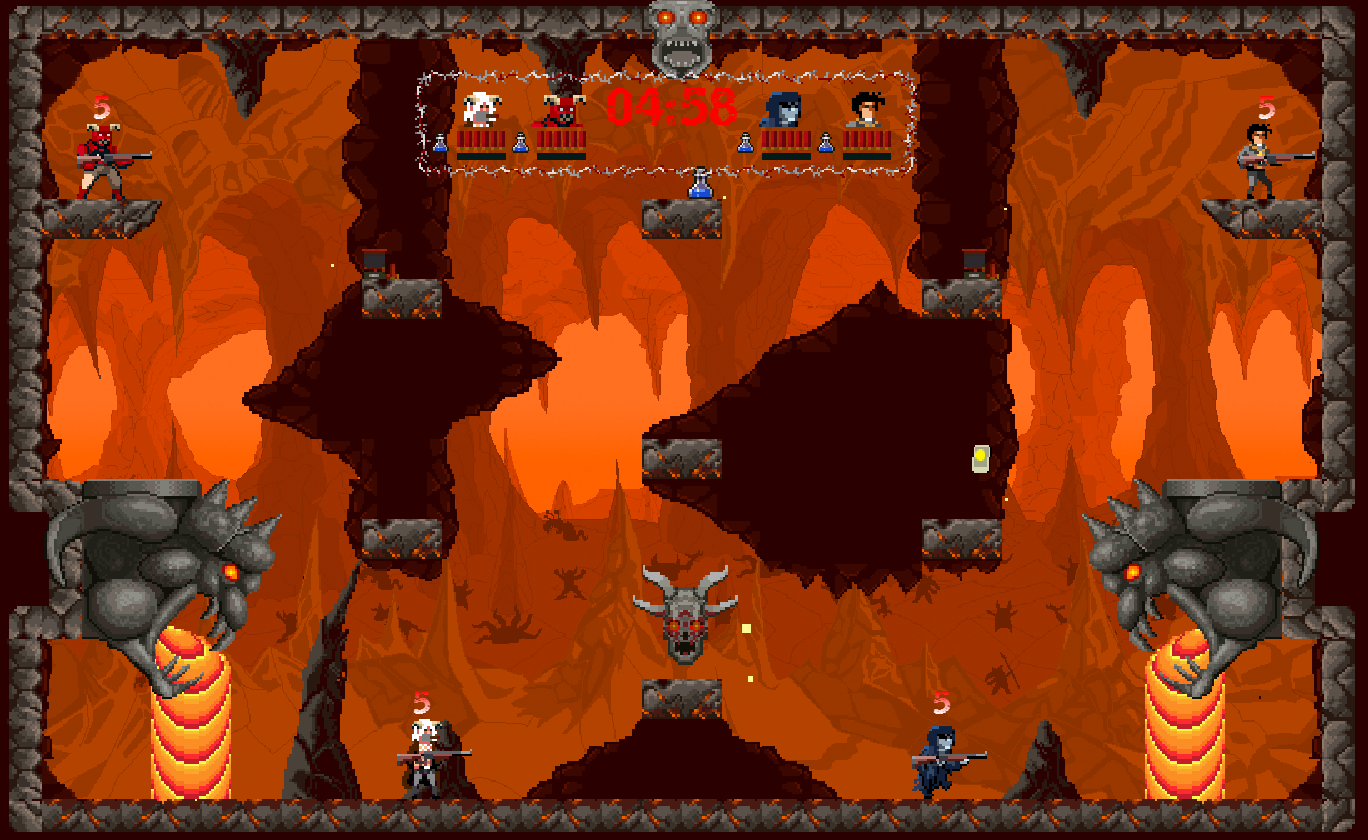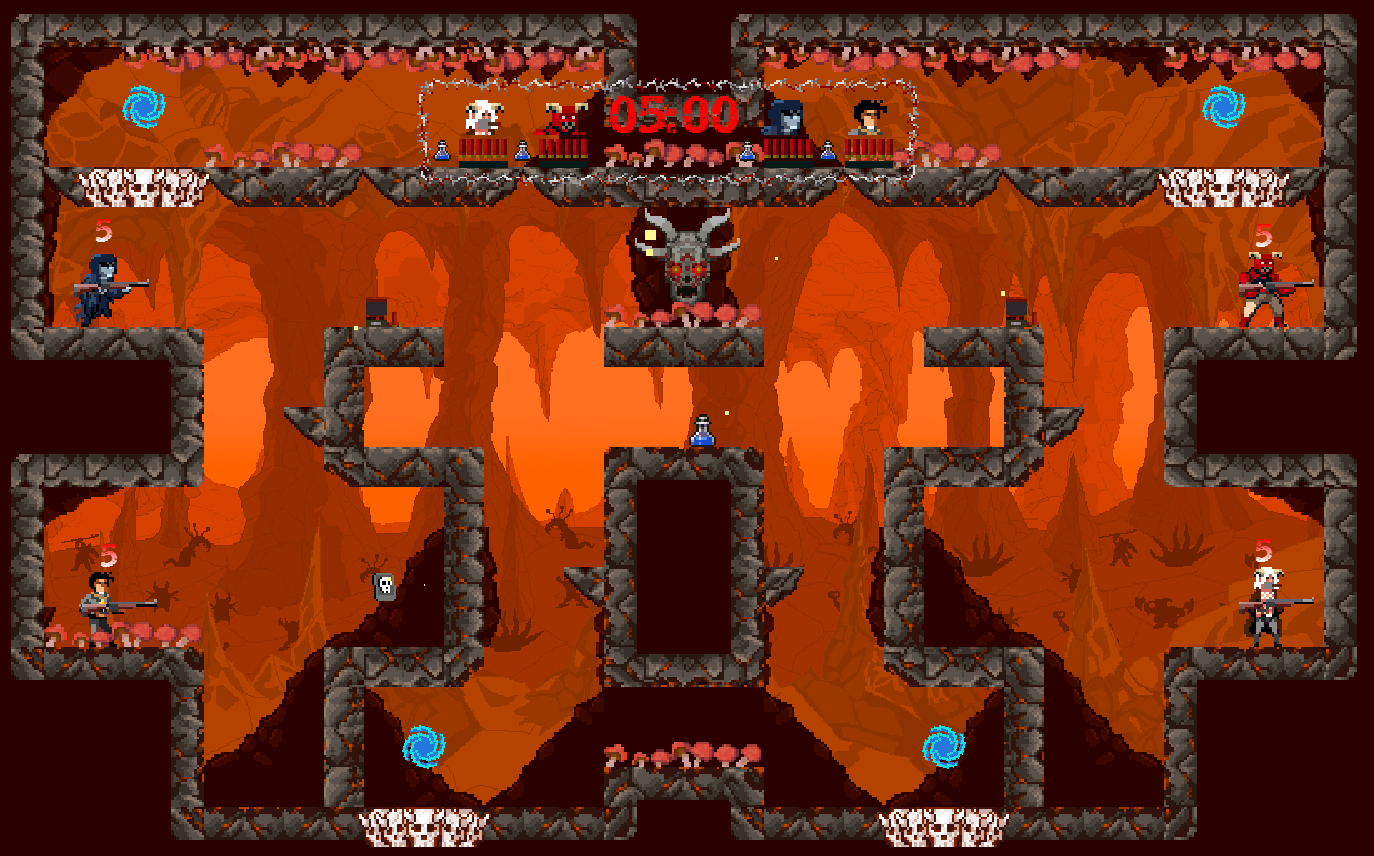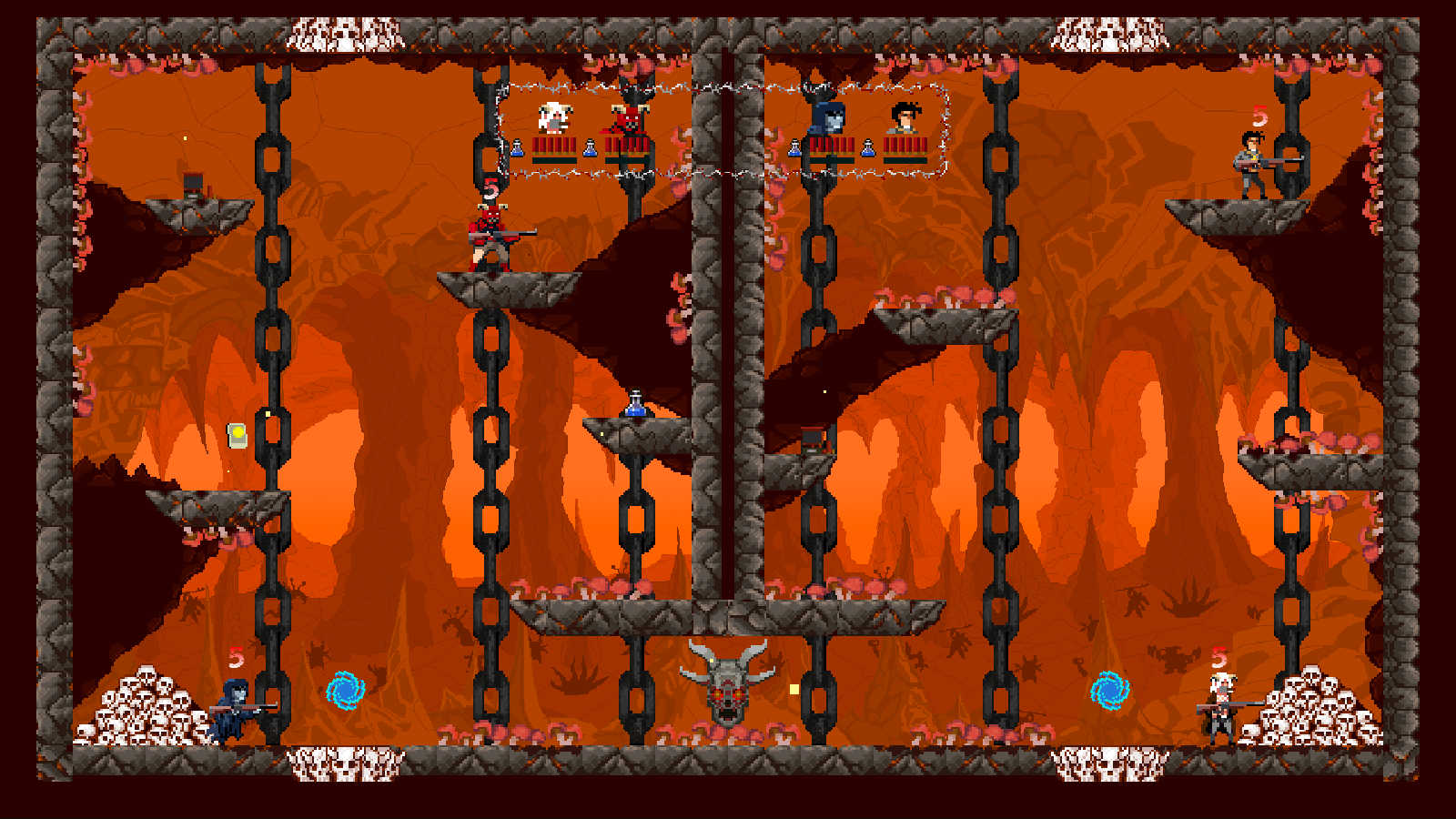 While originally we wanted Hell to be extremely asymmetrical in its design (and some of the levels are still like that), we decided to dial it back a bit to make some of the levels more symmetrical. For a 2D arena game, they just end up playing better that way.
There's only two more Hell levels left to design, and then we're switching gears. We want to get on Steam Greenlight by the end of January so we will be spending the month working on preparing for that campaign, cutting a trailer video and polishing up the menu systems. So be on the lookout!
In the meantime, you can check out a demo build of the game.
Finally, MindShaft Games would like to wish everyone a safe and happy New Years. 2014 saw many trials, tribulations, odds and obstacles for the development of Demons with Shotguns. It's crazy to think how much has been accomplished the past year (hell, within the past few months alone). Here's hoping to a very successful 2015!