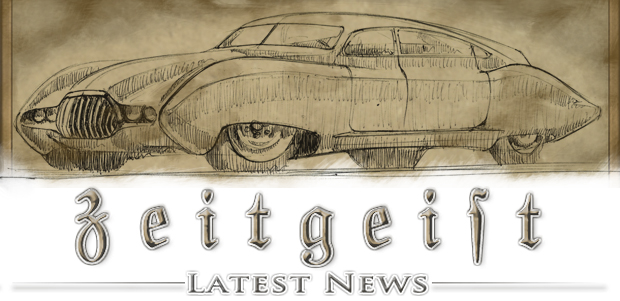 Hopefully you don't grow tired of our ridiculous rise in updates lately, but we just feel we've got a lot of information to share with you. First of all: sketches! Our talented concept artist echelon, Adrian and Nele, produced lots of fine art once again, starting with portraits of several important Zeitgeist characters and closing with a limousine used by the German diplomatic personnel in Zeitgeist's London.
Please meet Lenore Davies, Sir Rodney and Cate Billingsley; Mrs. Davies is a resolute, yet warmhearted landlady, Rodney is an influential politician and Cate a court sketch artist that happens to be in the wrong place at the wrong time… or is it the right time? Soon enough, you will find out.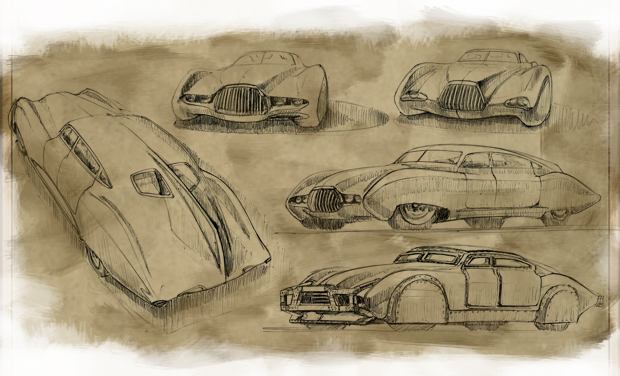 Also, on our own behalf, we would like to call to your attention that if you feel like supporting us in other ways than watching our progress (which we are grateful for, of course), there is now an opportunity to do that in a not very complicated and not very expensive way: we joined the Flattr micropayment service, so by clicking the "flattr" button on our homepage www.zeitgeist-thegame.com, you can contribute to the development of Zeitgeist and help us keep our speed up. Thank you all for the ongoing inspiration & motivation.