Have you ever wondered who's behind the creation of the 3D models in ZHEROS? We are here today to introduce this person: his name is Steven Chagnon, he's canadian and he works on ZHEROS as a 3D artist. But let's talk with him to know something more about his work at Rimlight Studios.
What do you do at Rimlight Studios? Specifically, what does your job consist of?
«My primary role is 3D modeling. I am responsible for modeling the characters and various pieces for the different environments. Since we are a small team, I also have the opportunity to do level design. Which is something that is completely new to me.However, most of my days consist of sitting in the office, watching hockey, drinking imported Canada No. 1 maple syrup from martini glasses, and looking dashing whilst wearing my hand knitted tuque and flannel shirt with the sleeves rolled up».
In the past, you got involved in the development of triple AAA titles known worldwide; did you ever work in an indie development studio? And how would you define your experience at Rimlight Studios?
«I have been freelancing for over a decade, both in house and in the comfort of my own house. So far I can say that working in a small team creates a completely different working experience. Triple AAA usually means you are creating art for a project where you are only able see and play the final product, at the same time as everyone else while being part of a small studio you can experience the entire process of creating a video game. I get to see the day to day progress of different features being implemented, gameplay being tweaked, and I'm able to throw my own ideas into the mix».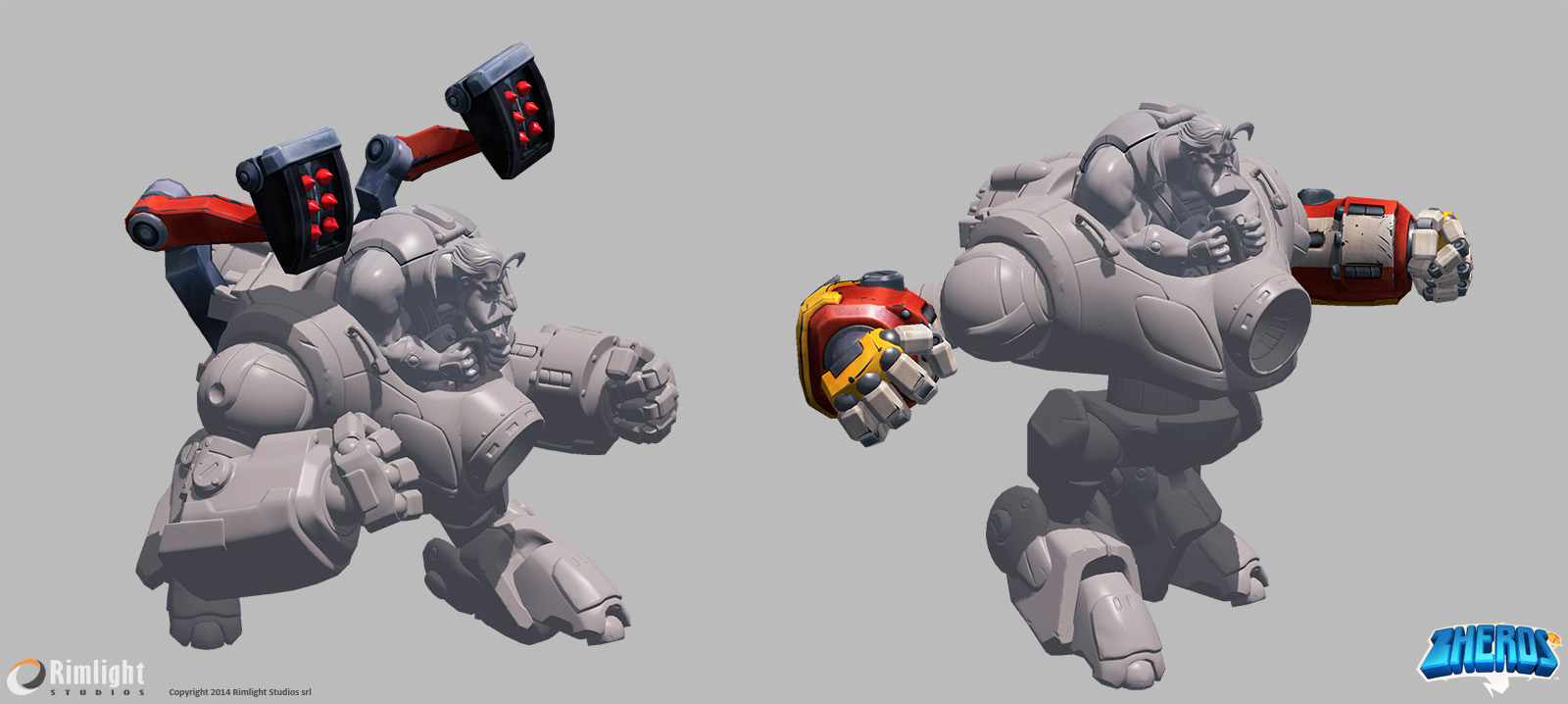 How is it working with an Italian development studio? Have you ever imagined that you would move to Italy?
«Growing up I always loved watching documentaries and reading about ancient roman history. Hence there was a fascination about this country set in at an early. To visit Italy one day, and do the touristy things, was something that had been on my bucket list for a long time. But, I never thought I would be living here. Now that I am here, I just need to hop on a saddle and visit this blazingly hot country».
People say that you are the most discreet among all the team's members. Now you can say to your colleagues something you have never said them. What would you say?
«Hogwash!My mind is a raging torrent, flooded with rivulets of thought cascading into a waterfall of creative alternatives. Now if only those thoughts were somehow connected to my whatchamacallit mouth, so you people could hear my every thoughts and insane ramblings about being only a pawn...in game of life.I have nothing else to say».