BlackSector: Subject H.O.R.I.Z.O.N.
THE YEAR 2009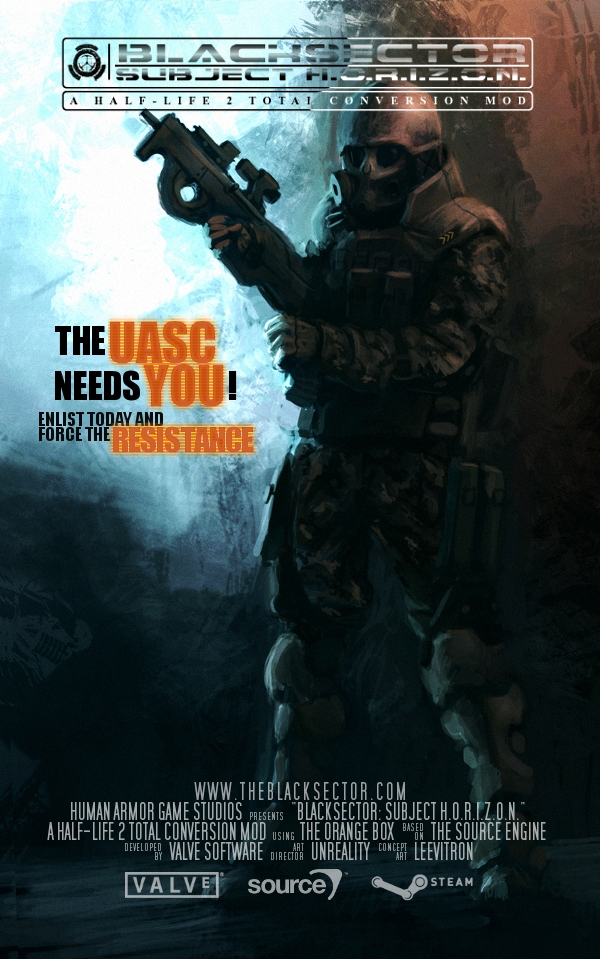 At the end of the year:
For the BLACKSECTOR Development Team it has been a good year. We pushed our project pretty much forward in different ways. But there are also some things we can't be happy with. All in all we created a lot of concepts, models and maps, talked about the game mechanics, created the class system, work a lot for a balanced game document, but we are not as far as we would have expected with our playtest version of BLACKSECTOR. The most important part for me as Project Leader and Art Director was to show you guys the very first ingame footage. We recorded some preview teasers, composed some great audio tracks for this TC Mod and we got a hell of a lot of feedback from the community. Very positive feedback.
Fear the future:
So what's coming next in 2010? Well, we can't really say. All i can tell you is that we keep continuing to work as much as possible to complete our dark futuristic vision of a future war. We are planing to release an intern alpha version to balance the gameplay and test some more models. Some of our team members found a real life job in the game industry during our development, so it's still pretty hard for us to communicate and manage our development.
So for now it is time for me to thank all of you for supporting and commenting on our project, for tracking us all over the year and give us the endurance and emotion to keep creating this awesome project. Have a great holiday season, a happy christmas and a good new year. See you 2010. Fear the Future!
Please don't forget to vote for BLACKSECTOR TC Mod on the
ModDB "Mod of the Year" Contest starting 20th December 2009.
To vote for us, please click on the banner on top of our moddb profile.

ModDB MOTY 2099 Contest