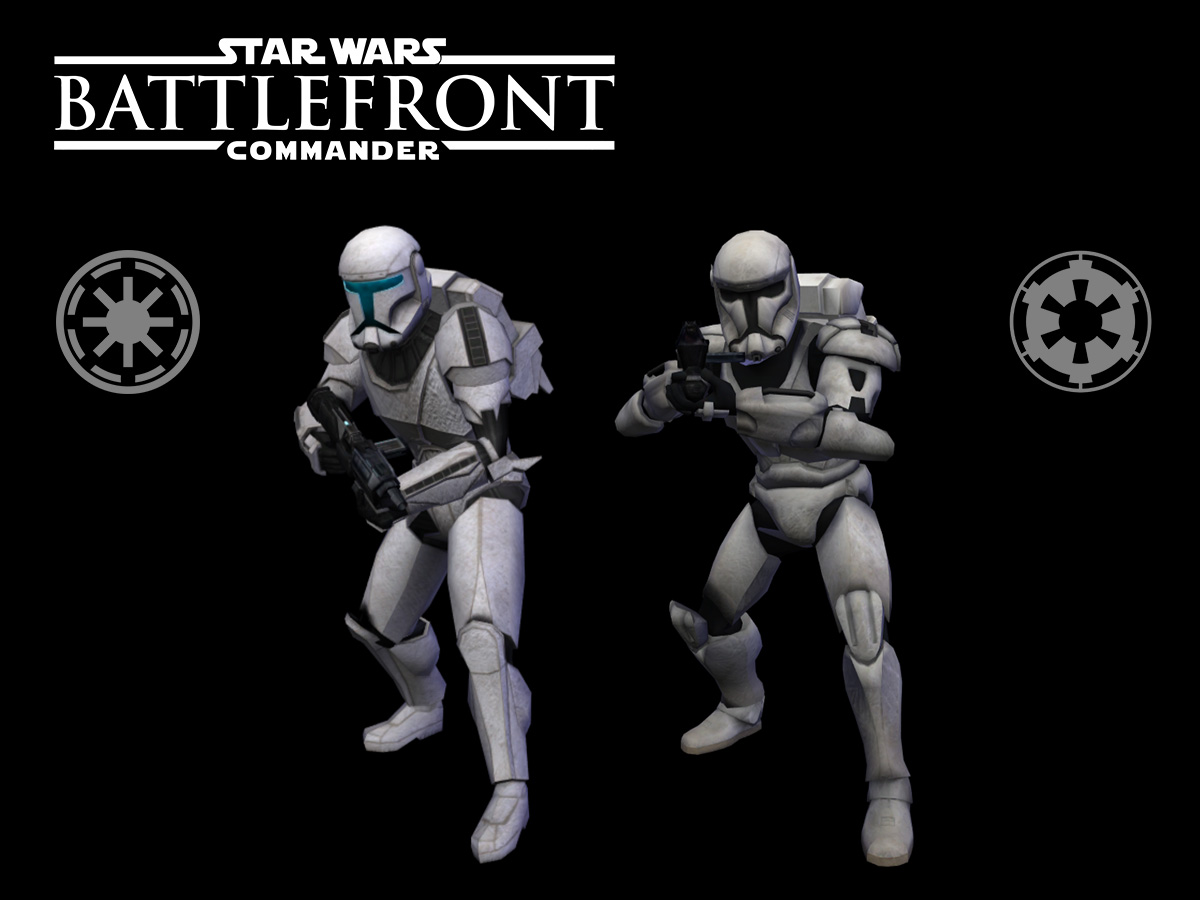 Just a small update for our you guys!
The work continues as hard as ever, more units are getting added - bugs getting hunted and destroyed and we come closer to hitting our goals.
However, in order to ensure we deliver a quality product, further work is required - please bear with us whilst we polish every single detail, we want the experience to be epic!
In the image you can see the different iterations of the Commando Katarn armour in both Republic and Imperial periods! We hope you like it!

We will be posting more updates soon!

MTFBWY