We're really proud of the demo and the high minimum standard it sets - but the demo is essentially just a proof of concept and most of its assets are placeholders. The demo's sprites, for example, were kept simple and fairly quick to produce in order to keep the project's workload sane (while there was only one man working on it!) Post-funding, with a touch of financial pressure removed, the sprites will hugely improved.
Rather than ask anyone to just take our word for it, here are a few examples of the upgrades that we've got planned for the full game.
First, the sprites themselves: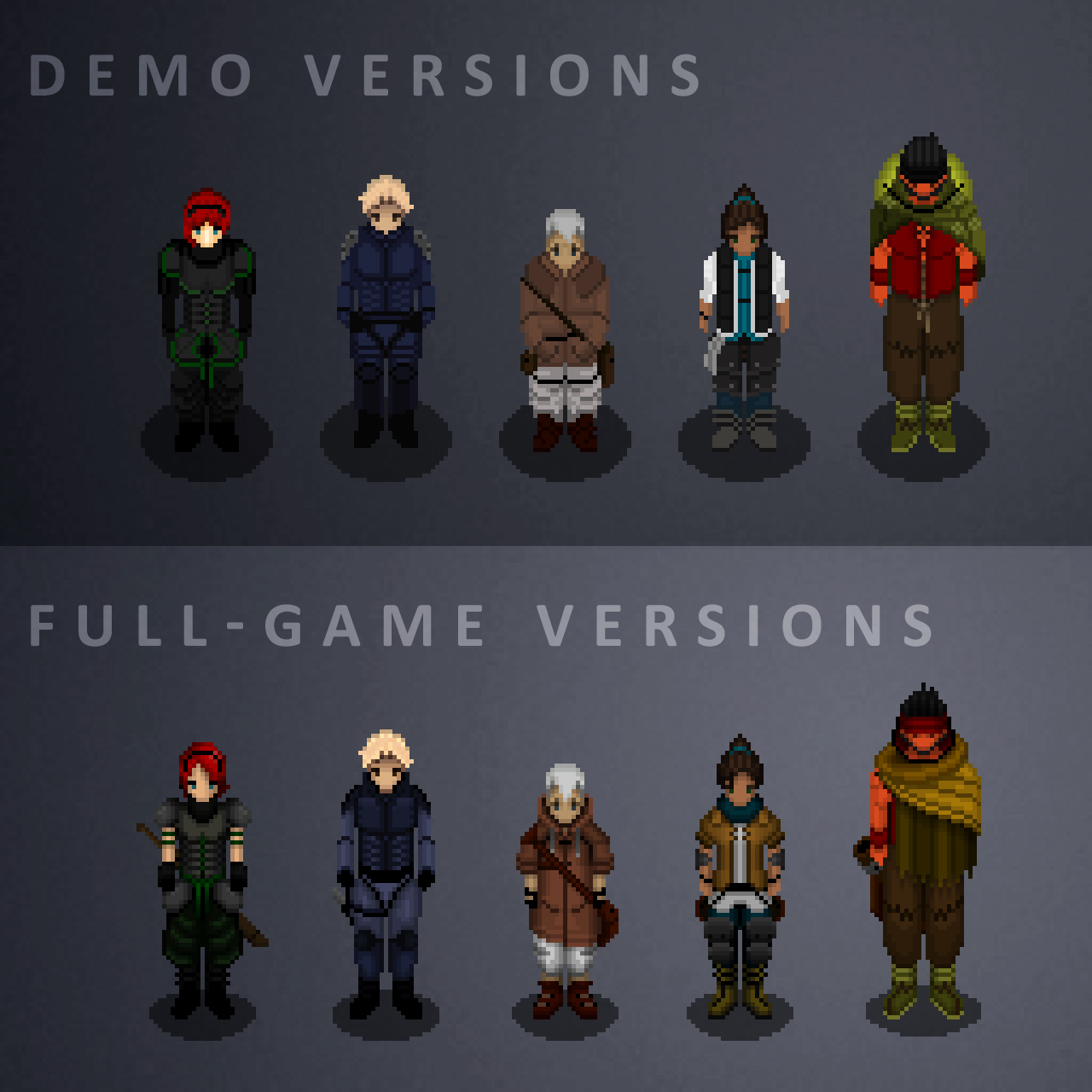 (Elyn Studio has a character artist on board now (announcement coming!) and we'll be working closely with her to really make the character designs as striking and interesting as possible, so the characters' appearances are still subject to change.)
Next, the sprite animations.
While developing the Omnis demo, the sprite animations were also kept relatively straightforward and easy to create. There'll be no corners cut or shortcuts taken as we move onto developing the full version of the game, of course, so here's an example of the upgrade we'll be applying to the animations.
The biggest difference is the simple addition of three extra frames to the sequence, taking Orphan's running animation from 3 frames up to 6:
OLD, PLACEHOLDER VERSION: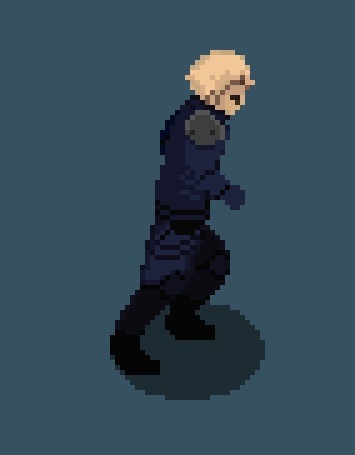 UPDATED, FULL-GAME VERSION: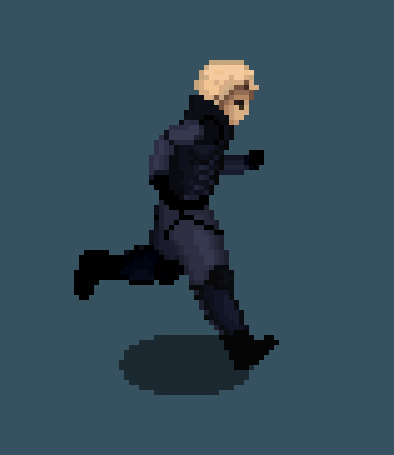 (The project as a whole is still a big work in progress, so everything is
still subject to change, further tinkering and obsessive refinement.)
In other news
There'll be an update (...terrifyingly soon...) on our Kickstarter campaign launch date, as well as an announcement about our team's new character artist. We've taken some time out from work on the tech demo for Omnis' custom battle system to sort out our website (i.e. make it less awful), so there'll be an update about that soon as well.
That's all for now ladies and gents.
- Stephen (project lead)