The public demo of The Watchmaker, a puzzle adventure under development by Micropsia Games, has been released. With the demo, players can finally check out the steampunk atmosphere of the clock tower, and see how heavily every second of accelerated aging weighs on our hero Alexander, the clock's keeper and main character. It's also a chance to test his abilities to manipulate time, which will help him survive and solve the puzzles on his way to uncovering the mystery of the sabotaged clock tower.
Working hard on finalizing The Watchmaker for its release on Windows PC via Steam in Q3 2017, the developers are also launching a Kickstarter to bring the game to Xbox One and Playstation 4 too. The campaign offers backers several added bonuses, according to their pledge level, up to having their own timeless stylized portrait included in the game! It is accessible through Kck.st.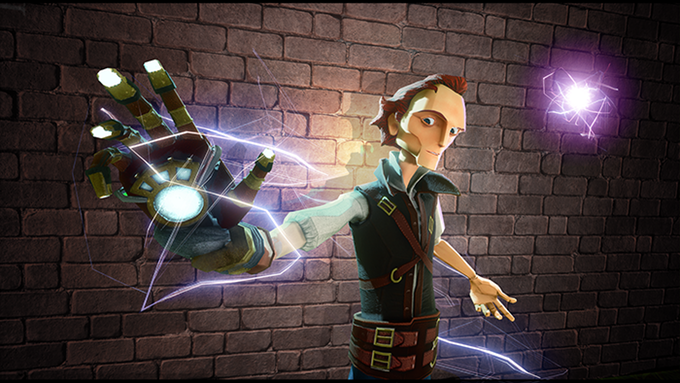 About the game
In The Watchmaker, a puzzle-adventure game, players take on the role of Alexander. In his steampunk world of giant clock mechanisms, Alexander's routine involves repairing his precious clock tower every day, adjusting its mechanisms, oiling the gears and polishing everything down to the smallest piece. For years, this is the only life he has known.
But one day Alexander is awakened by a mysterious voice. The voice warns him that something has gone wrong: someone, some unknown being, has sabotaged his beautiful tower! With the clock not working properly, time has gone mad. Consequently, Alexander starts ageing abnormally quickly, leaving him only a handful of time to repair the damage.
Guided by the mysterious voice and armed only with a magnetic glove and a bag of time bombs, he must travel the halls and arcades of the tower in search of the saboteur. Various obstacles, enemies and riddles buried in the clock's intricate mechanisms stand in his way. But Alexander must push on to save the clock and restore time to its natural rhythm, all while gradually uncovering the mysteries of the tower and its even stranger past.
Steampunk puzzle-adventure set in 5 extensive locations
Diverse gameplay, with a mixture of exploration, puzzles, platforming action and boss fights
Environmental puzzles and special gadgets to solve them, such as magnetic gloves and time bombs
Unique ageing process that replaces the usual health bar
Game Information
Platform: Windows PC (TBC: PlayStation 4, Xbox One)
Publisher: 1C Company
Developer: Micropsia Games
Release date: Q3 2017
Links
Demo: www.micropsiagames.com/demo.rar
Steam Store Page: Store.steampowered.com
Kickstarter: Kck.st
Press kit: Bit.ly
Announcement Trailer: Youtu.be
Facebook page: Facebook.com
Latest releases
1C has recently released Codex of Victory and REALPOLITIKS.
Request Steam keys for 1C games at www.keymailer.co
Please contact us at pr@1cpublishing.eu
About 1C:
Founded in 1991, 1C is a global games publisher with offices located in Europe and Russia. The company releases PC games through its global network of independent distribution partners, digitally and at retail.
www.1cpublishing.com | 1C Showreel: Youtu.be
About Micropsia Games:
Micropsia Games is a talented and ambitious Indie Game Development studio from Santiago, Chile. Micropsia Games specializes in the production of art and technology, and owns its own IP. We focus on developing highly creative products with a unique visual style that balances art and technology.
Follow us on FB|Twitter|YouTube