The Waste Land will be presented at "Playing The Game", a two-day game event in Milan (www.play.vg).
I was there last year too, but the game was still largely incomplete. Now it's 99% finished and it's also time to get a DEMO!
So i'll distribute it there after my talk, but don't worry, the same demo will be available to everybody shortly after :)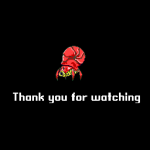 I'm sure it'll be a nice event just as usual. Pictures and more will follow!
...e se siete in zona venite numerosi!...
Join the Facebook group here: Facebook.com, visit the website: Thewastelandgame.weebly.com

Fledermaus.