A free wargame like Gods & Minions that has it's focus on content instead of 3d models or animations will always be a game for core players. Thats true for the classical browser based games (like Travian or oGame) as well, as these games attracht a niche audience who have a knack for number crunching games.
This being said, a browser game might always be lacking in the visual department, compared to a AAA title written using the Unity engine for example. But, this fact does not mean a browser game cannot look good. We are working hard to make Gods & Minions the living proof that core games can be visually appealing. Check out the following photo spread and decide for yourself!
1. The Tribes of Ascendallion
Finally, it's time to say that all artworks for the 5 Tribes of Ascendallion (the world of Gods & Minions) are finished. Lo and Behold the five Tribes in all their glory!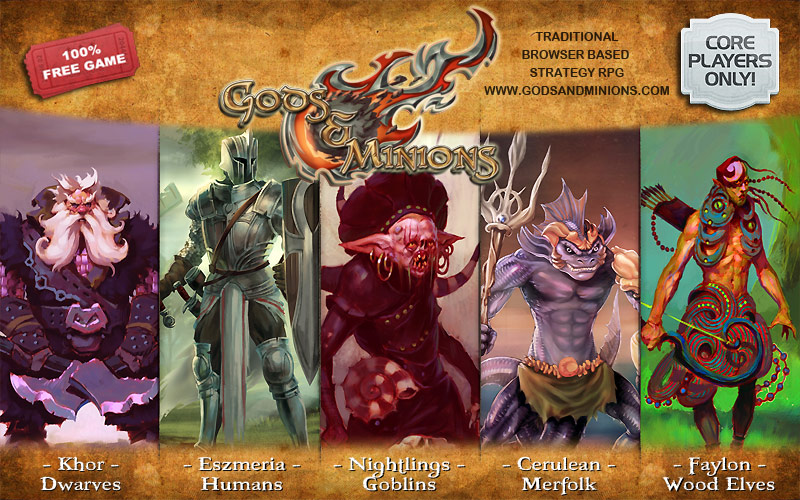 2. Lootcrates
Various chests and crates can be found everywhere in the game. They contain valueable resources, experience, crystals or even rare crafting materials and minions.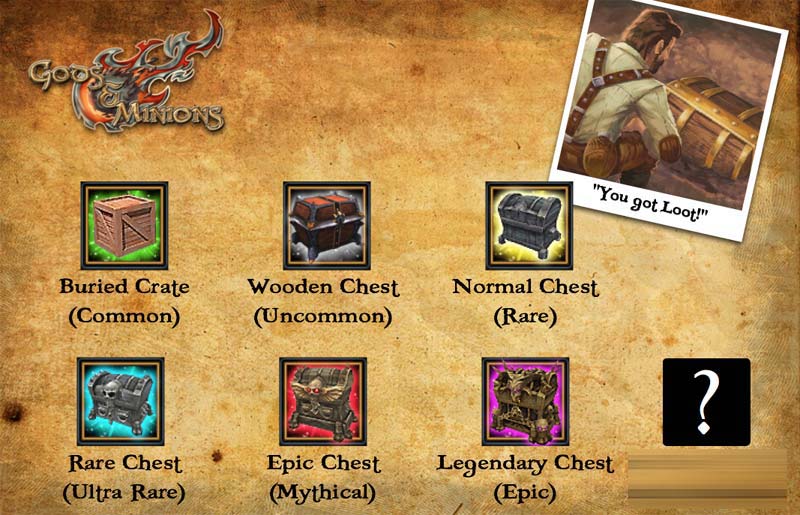 3. The Spellbook-Screen
Being the "Build-Screen" of Gods & Minions, special care was put into the design of the games Spellbook section. This is one of the more important areas, as players choose which spells to unlock and upgrade next. Each page offers too many choices to spend your hard earned resources, so better choose wisely!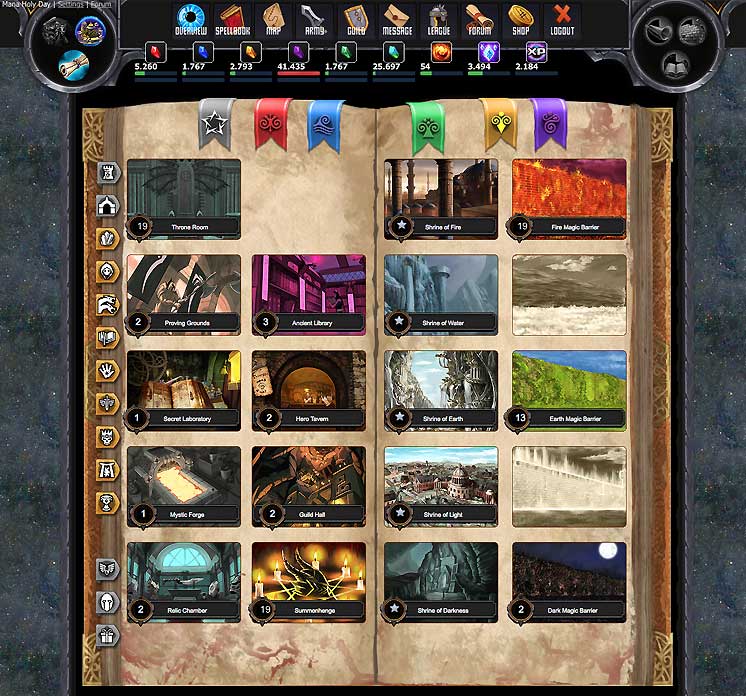 Hope you enjoyed our little eye-candy of the day. If you like to stay in contact, find us on facebook or keep an eye on the official homepage of Gods & Minions (www.godsandminions.com).
cheers
-Tobias (Gods & Minions Project Leader)