In the past two weeks since our last update, we've been working towards our latest deadline, our first playtest! This has involved building assets, checking AI and building the first level to playable standard. Lots of crunch time!

In the interest of time and resources, we have scaled the game down to focusing on the first level. We really want to get a polish on what we have planned at the moment but we might continue on beyond that, if members of the team do wish to do so.
As we are only working on one level, we have only needed to use one of the victims we had designed. We all decided to go with the Lonely Victim and it's….minions. Be on the lookout for those things! Below is the final concept art that was given to the modelers for the Lonely Victim.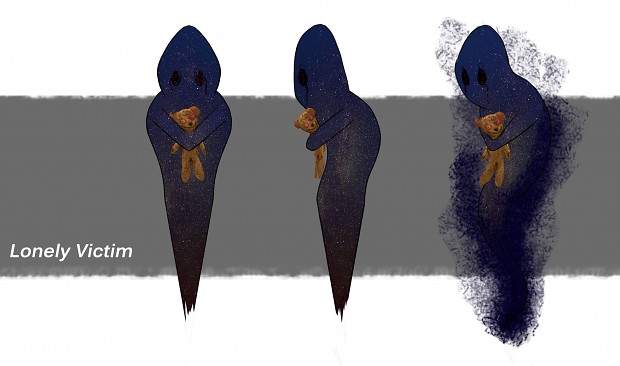 Lonely Victim Concept

I'm certain looking forward to seeing that in game and hopefully it'll be just as freaky and disturbing.
On the programming side, we've made a lot of progress. We now have a pick up system, allowing the player to pick up certain items in the game and we also have a much higher understanding of the trigger system in the Unreal Engine. We have also started work on our AI for the enemy characters, allowing them to move and react to the player with no issues pertaining to the Nav mesh.
A majority of our time however, has been in creating and populating the first half of our game. All of our concept artists and modelers have be hard at work creating blackboards, chairs, desks, clocks, posters, bins, books, lockers and anything else to make the environment look as much like a school as possible! Our level designers have then been creating and fine tuning areas of the school to get the right atmosphere in each room.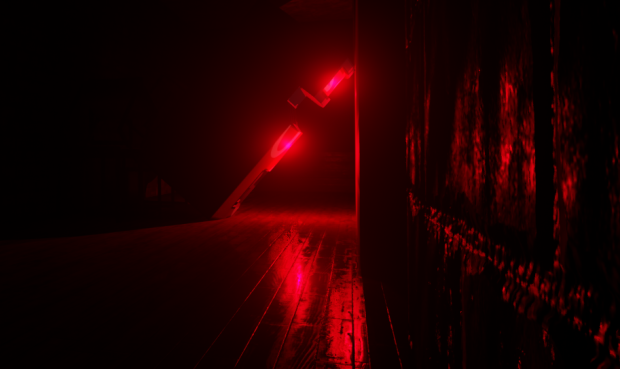 Hallway Screenshot

The playtest is this coming Wednesday, so hopefully we'll be able to record some of the gameplay to show here, sometime in the coming weeks.

Till next time,
Exalted Caterpillar Arts