The Urgals Units are now finished and coded. All of the models are modified from ROTWK. All the Units have an equivalent banner with the horn symbol on them.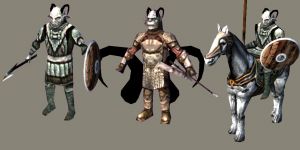 Urgal Warrior, Urgal Archer and Urgal Rider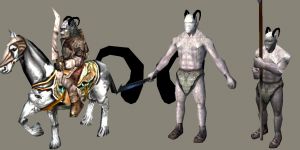 Urgal Mounted Archer, Kull Sworsman and Kull Spearman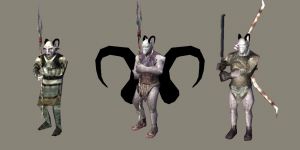 Healer Shaman, War Shaman and Kull Hunter (New Mini Hero)
The healer shaman acts like a well. The war shaman boost units and as an earthshaker power. The Kull Hunter can toggle between sword and bow and can gather ressources by killing ennemies when he reaches level 5. He is accompanied by two dogs who protects him(they act like the units from the lairs).