PATCH V0.0.16 NUGGET JUICE IS LIVE NOW

It has been another great month for The Universim! Firstly, we restructured a number of internal systems in preparation for the Save and Load functionality, which, if everything goes according to plan, will be released as a hotfix for this patch or in V17 (cross your fingers, Creators, we're very close!). On top of that, a lot of work has been done in other important areas, such as the various Building Upgrades we're rolling out. In this patch, we are introducing the upgraded Eatery and Hospital, with more scheduled for upcoming patches.
Another exciting bit of news is that we are putting more work into Creator Powers, which have seen some fun improvements since the last update. Nugget bodies were redesigned slightly so that they react to events, like you breaking their bones, more naturally. You'll now be able to pick Nuggets up and toss them about, dead or alive. We heard that seeing dead, disease-ridden Nuggets lying out in front of Eateries is anunsavoury sight for most, so now you can pick them up and send them on a lovely trip to meet the sky gods.

Alright, let's get down to business.
NEW CONTENT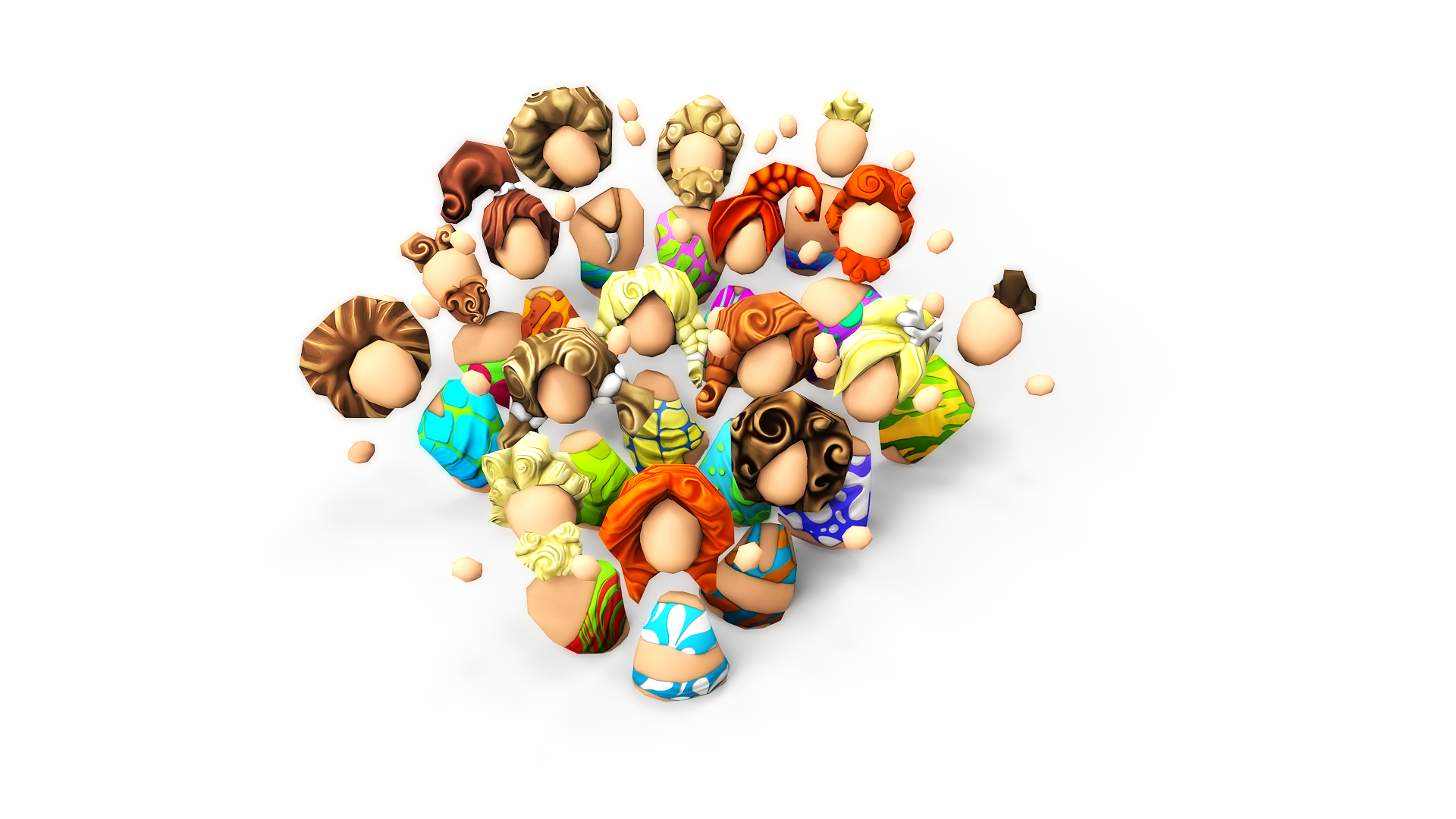 New Nugget outfits
New Nugget hairstyles
Building Upgrades: the upgrade system has been fully implemented. This allows us to start upgrading all of the Stone Age buildings and begin transitioning into future eras. The Eatery and Hospital upgrades are being introduced in this version.
Pre-Medieval Eatery (We need to explain what is new, after balance)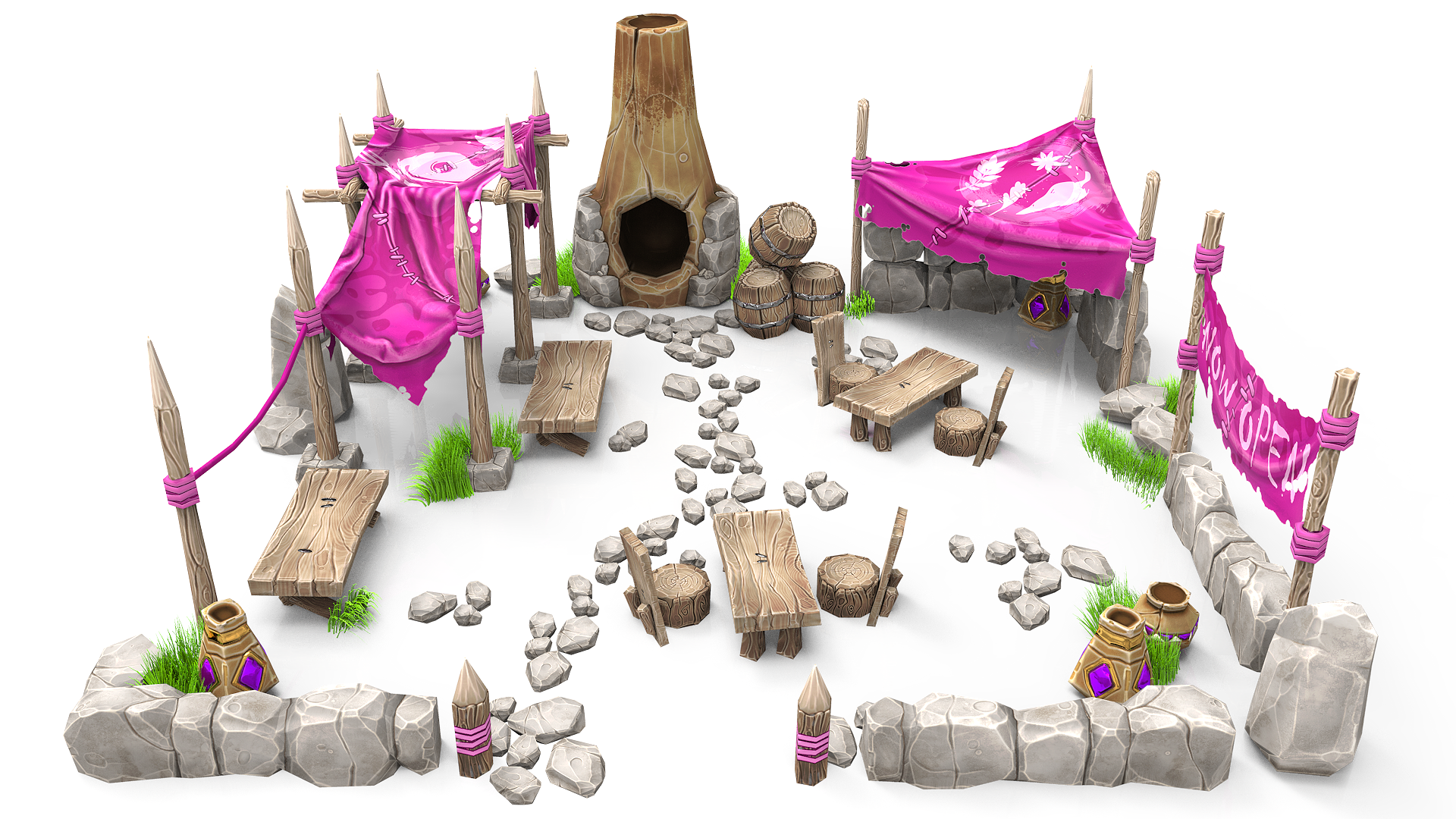 Pre-Medieval Hospital (We need to explain what is new, after balance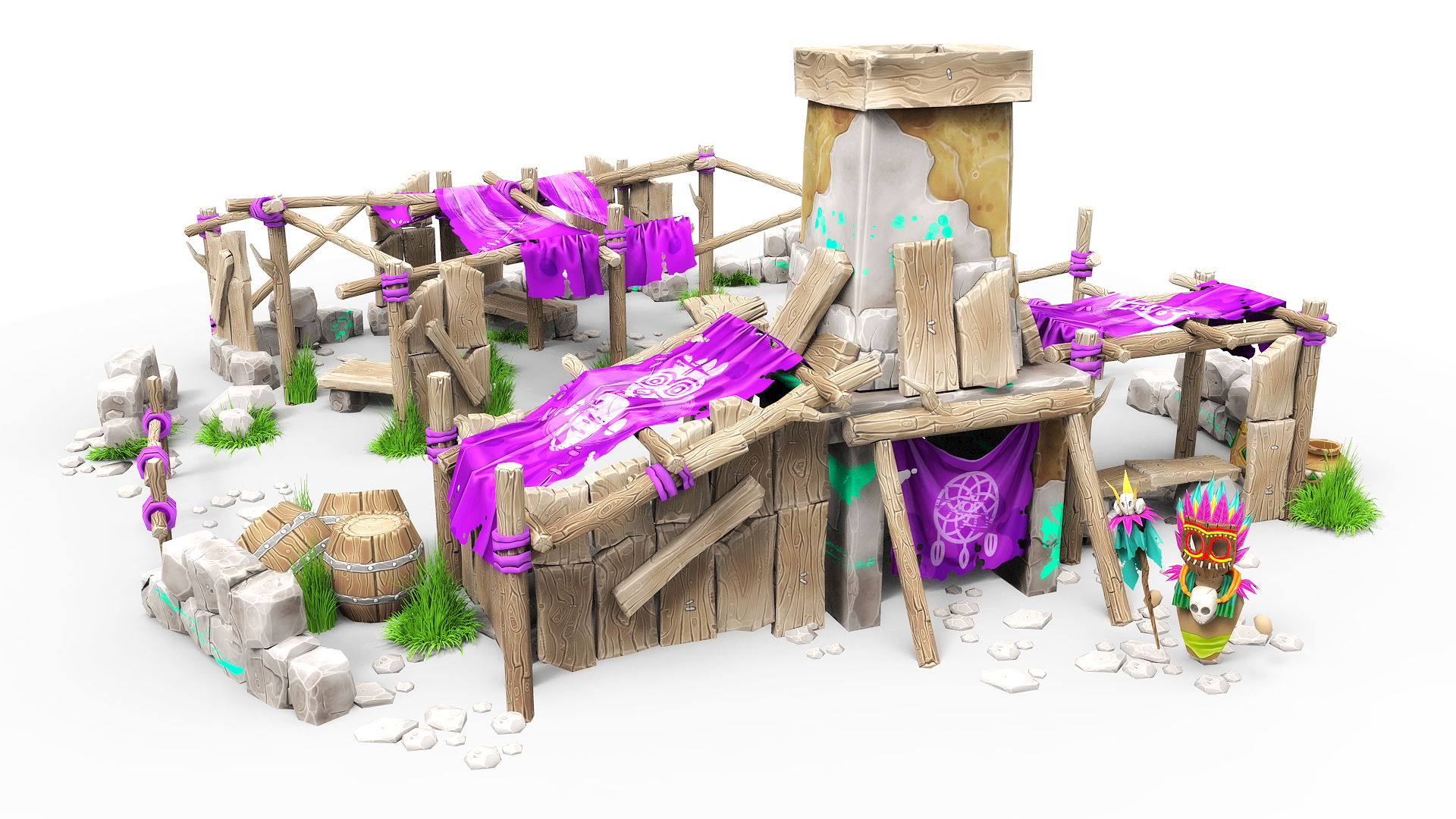 Gravity introduction: you know that thing that makes objects fall to the ground and increases the numbers on the bathroom scale? We have that now. We also have the absence of it in regards to Nuggets you toss into orbit.|
Nugget Ragdoll physics system (start thinking of your best pick-up line): this system is still a work in progress, so please share your thoughts with us and let us know if we can improve it in any way.

You can now pick Nuggets up by holding the left mouse button down on them for a few seconds. Once they're picked up, you can release the button.
You can throw Nuggets by pressing and holding the left mouse button down again. The longer you hold the left mouse button down, the more force will be applied, and the further Nugget will fly.
Note: Nuggets die if they are dropped from certain heights or thrown with great force.
Nugget Juice added ;)
Prometheus optimization/additions: a lot of systems were rewritten in preparation for the save and load system. New menus and loading screen also added.
Game hints are now displayed during the loading screen

Added bug report button: takes a screenshot and sends it to our team. You can also add comments to let us know exactly what happened.
Witch Doctors can now heal themselves
Added a status for the Witch Doctor for situations when they can't reach Herbs
Now you can see building borders/bounds during building placement
New tutorials added for infections
Implemented building stats upgrades through the Evolution Perk system
Nuggets can now form new families after the death of a spouse
New Nugget thoughts added when: Nuggets are sick, Nuggets are injured, Nuggets are sad, Nuggets need to rest, Nuggets passed out, and Nuggets are children.

Added LEDs to the Construction Panel that light up to indicate in which section a new building is available
Added UI for Evolution Perk progress to the main panel
NEW EVOLUTION PERKS
Added, implemented, & balanced the following perks.
Elbow Grease (Increases Nugget Might)
Pulley System (Increases Well capacity)
Extra Water Force (Increases Well refill speed)
Fire (Cooked food makes Nuggets stay full longer)
Footwear (Increases Nugget Speed)
Divine Punishment (Increases possibility that Nuggets will have twins)
Bigger Buckets (Increases Well capacity)
Genus Camelus (Nuggets stay hydrated longer)
Dew Forecasting (Unlocks Forecast Tower)
Enhanced Digging (Extra Well capacity)
Clothing (Nugget health increase + slightly slower movement)

BUG FIXES
The Evolution Scrolls: Fixed an issue with the Evolution Tower scroll bar in the UI
Hope you don't mind the wind: Fix for the Windstorm event not triggering properly
A Nugget's guide to walking: Major pathfinding improvement for AI, should resolve a lot of issues with Nuggets getting stuck doing nothing
Fixed a broken switch: Fix for buildings not turning on or off via UI panels
Eight glasses a day: Fixed an issue where Buildings were sometimes not allocating water usage correctly
You spin me right round: Fixed the issue of Wood and Stone Refineries sometimes rotating
Just a check up: Fixed the broken health bar bug in the Forecast Tower building
Hot fix: Fixed fire
Where my herbs at? Fixed a situation where the Witch Doctor wouldn't go collect Herbs.
Not an act of revulsion: Fixed a situation when Nuggets would get stuck drinking from the ocean
Deserts aren't so bad: Fixed the desert biome not having flora
Enlightenment: Certain shaders have been fixed due to some models were not receiving proper lighting
Get this stuff off my screen: Fixed tooltips not closing sometimes
Take your medicine: fixed an issue where in some cases injured Nuggets wouldn't go to the Hospital
I'm not even dead yet: Nuggets no longer form new families if their partner is in the hospital
Gym jockey: Fixed an issue where Nuggets were stuck picking up resources infinitely
Poor detective work: Fixed an issue where the Gravedigger was stuck looking for a corpse
Drop what you're doing: Fixed an issue where an Engineer or Farmer Nugget's AI would break when assigned to another task while executing their current task
Destroy everything: Fixed an issue where the ESC button would close panels but was not closing tooltips
Water Hogs: Fixed Hospitals using too much water
No duplicates: Fixed an issue where the same Perk was shown twice in the Evolution Tower UI
I said no duplicates: Fixed a small visual bug where when an Evolution Perk was completed, the message was duplicating
Extended holiday: Fixed an issue where when you hit ESC and come back to the game, News Messages were not updating
These pants are a bit tight: Fixed an issue where the Clothing Perk caused Nuggets to get stuck
Can't you see you're bleeding? Fixed an issue where Nuggets would not seek out a Witch Doctor if below critical health but not showing as injured.
I'm not drinking this: Fixed a bug where a thirsty Nugget gets stuck and will not drink
Slow down there: Fixed an issue where the first two assigned Lumberjack Nuggets would bring about great devastation to trees around the world
BALANCE CHANGES
& IMPROVEMENTS
Witch Doctor healing speed greatly increased
Building resource cost overhauled
Building water usage overhauled
Perk costs & research time overhauled
Reduced the chances for Nuggets to get infected when pathing through a diseased area
Evolution Tower (Perks) resource requests will now be prioritized in the Nugget task queue
When a Farm crop is fully grown, it won't require tending
Nuggets prioritize resource delivery to Evolution Tower
Status messages now appear when Witch Doctors can't find herbs.
Farm Changes. The farm UI has had a cosmetic overhaul. In an effort to make things more understandable and intuitive for the player, we have changed things around and added lots of tooltips. We also rebalanced the food yield and resource cost of all the crops.
Let us know in Discord what you think about all the changes! If you like the changes, it was Kimball. If you hate them, blame Alex.
ART ASSETS
Updated resource piles
Updated some Research Perks
Forecaster animation update
New animations for Nuggets standing up from the ground
UI DESIGN
Evolution tower - fixed broken scrollbar
Main UI - added tooltip to current research name object. Updated progress scales colors to be more visible.
MainUI atlas cleanup - removed all unused sprites - atlas is more optimized
Implemented Bug Report Window
Updated main UI - added Creator Powers menu button and bug report button
Fixed news messages missing localizations
Added 50 new News patterns
Added ~100 new Thoughts patterns, including new pools like: Gravedigger going for corpse, carrying body to the cemetery, Nugget is infected, Worker going for resources, Worker is transporting resources
Fixed Construction Panel missing localization
Farm panel update- changed Farm panel mechanics - made it a bit more simplified
All building panels now have a working on/off button. Nuggets wouldn't get back to work when turned back on - this is not the case anymore.
Fixed missing localization for resources and Farm panel
Fixed Forecast Tower healthbar
Fixed missing localization for Wood and Stone Refinery job status
New icons for Research Perks added
Fixed missing fonts in consumption panel in: Hospital, Wood refinery, and Stone refinery
Stone and Wood Refinery: swapped temp storage icons to final
Fixed problem with 'all localization is missing'
New tutorial for infected zones added to the game
We hope you enjoy the new features! As usual, don't forget to leave us your feedback, ideas, and suggestions.
We would also like to take a moment and invite you to join our Livestream on Twitch on June 17 at 11 am PST.
Don't forget to share this with your friends. Click to tweet about it here.

Have a great time throwing Nuggets around!

All the best,
The Crytivo Games Team