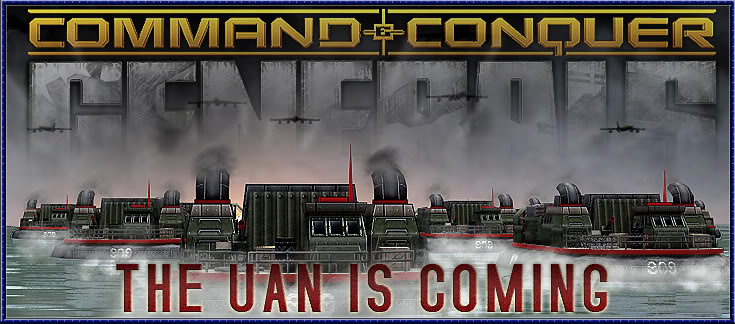 We know what you've been waiting for. We know how long you've been waiting for it. And it's almost here. Tensions are high among the UAN commanders, and a civil war has erupted. It's time to step into the shoes of the UAN commander, and show those unloyal bastards who's running this show. The attached transmission from Technician Vladov explains the situation better than I ever could. All I can say commander, is get ready. This war is about to kick off.
The UAN are coming...
This is the EC Team signing off.