Most people make the breakable stuff into a breakable thing that fully breaks when you hit it a few times. But I make the breakable stuff like this:
I have added a bridge in the canal. In reality you wouldn't like to get fully wet with canal water, would you?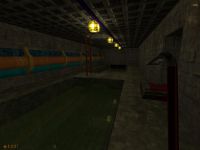 And one more tweak. I have removed the black. It made no sense.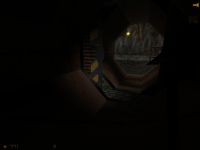 I tried to make waveless water. I mean water with reflexions but with no waves. But there was a problem- HLFX gives waves to everything that is textured with a water texture and everything that is a func_water entity. Which is bad... Or I might be making something wrong. I'm going to do some more tests.
P.S. Please, do not FREAK OUT when you see stuff made with "mspaint". Thanks you.