Hello everyone!
It's been a long time since my last post here.
Since I last posted about version 1.2, the game has been updated to version 1.5.3! A ton of new things have been added so I'll do a brief summary of them here:
UI was updated to provide more information on levels
You can now place turrets anywhere on the map if a creator has not specified build areas
A new level has been added to the game which takes advantage of the above feature
Added an Endless mode where there is an infinite number of waves and enemies get increasingly powerful
Co-operative maps can now be randomly generated
Added a masterserver list allowing players to find other players over the internet without needing their IP Address
Added a difficulty button allowing the end-user some control over difficulty, not just the level creator
Plenty of bug fixes
The game is now FREE!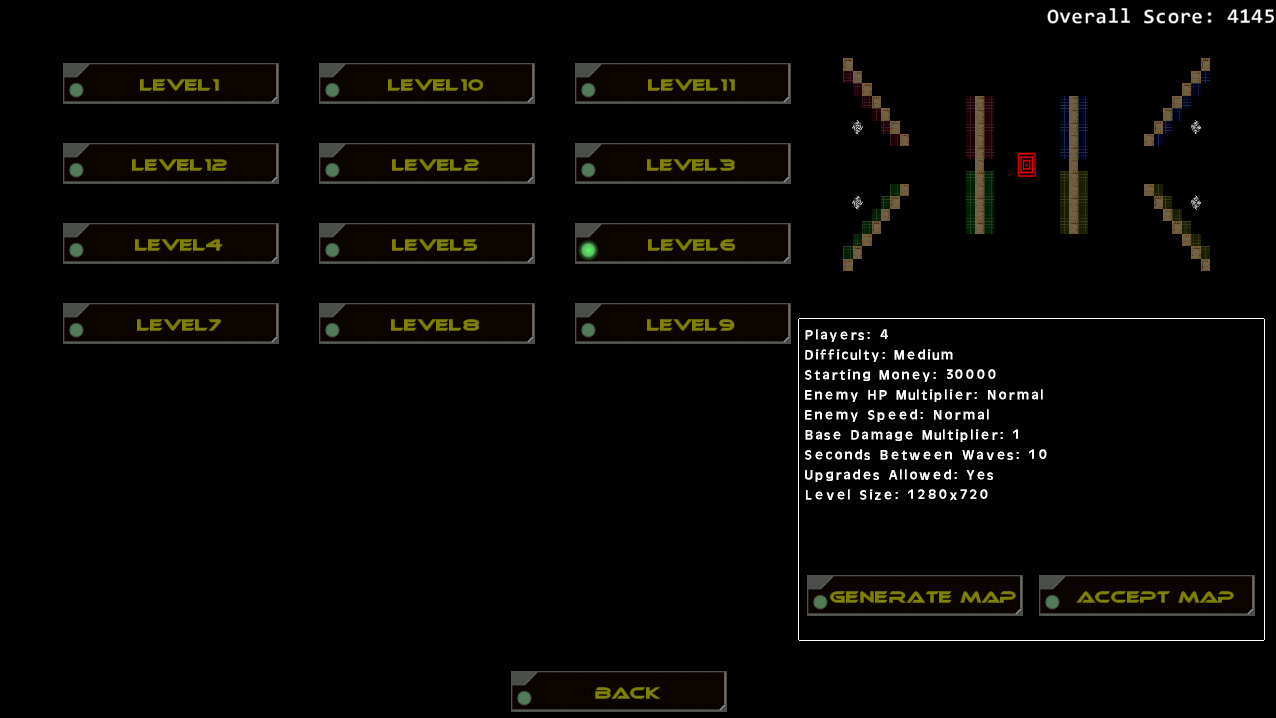 I hope you enjoy this new version of TTDF. Development on the game has now stopped, except if any bugs are reported. I am now working on a new game called The Race Factory (TRF). TRF is a top-down racer, featuring vehicular combat, which will share some similarities with TTDF, namely a track editor to let everyone make their own tracks to race on, and an emphasis on multiplayer.
I will release more information on TRF in the near future.
Finally, I have decided to make all my games F2P from now on, I don't feel it's right to lock my games behind a paywall for those who can't afford to play them, so anyone may play my games for free. Those who wish to support my game development can do so on itch.io.
Thank you so much for your support!