A GRAPHIC DESIGN TALE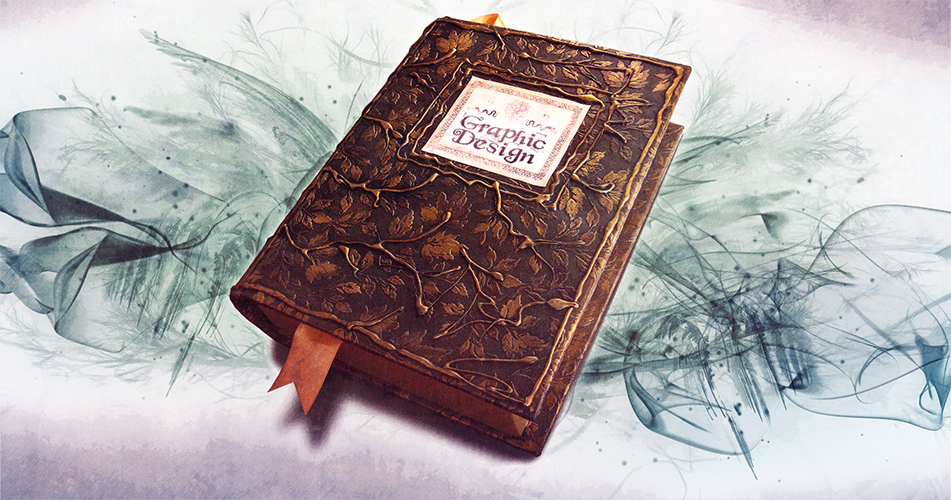 How can me make a visually beautiful, and at the same time, functional environment?
Easy.....use magic!
Unfortunately, not everybody has entered the occult yet. So if that's your case, there's another way of achieving this task: Create balanced page layouts, spend hours and hours doing computer work, discard lots of failed ideas, and finally, get the final result.
In our particular case we also have something very important to take into account: A lot of data which needs to be displayed to the final user and our will to represent it in an easy, simple, and beautiful way.
The stages of the process:
First step, we start crafting from scratch a simple scheme including only approximated shapes and proportions. We call it the "The Ancient Parchment".
Observe how everything starts with the Ancient Parchment, in the left-hand image
Once we got the Ancient Parchment in our hands, and thanks to the archaic wisdom of the computational power, we obtain the first proper designs, also known as "Those Wonderful Images".
In this case, the center image displaying a car is one of "Those Wonderful Images"
After some practice, a further increase of our skills mastering the computational power is expected, and finally you will get to summon the final designs, those who will be called "The Chosen Ones".
Designs come in different shapes and sizes, but just a few will reach to be "The Chosen Ones", like for example the one shown at the right of this image
You will reach a point where your mastery will be so high that in certain cases (those with a fewer amount of data needed to be displayed), you will even be able to skip the first step and won't need to turn to the The Ancient Parchment. The following image illustrates and example of this:
We hope that discovering and exploring our web and game will be a great experience, and that players will be able to enjoy the Formula Wincars universe at its best.
That's all for today, don't hesitate to ask anything you might feel like, regarding the visual aspect of the game. If you liked the post, we would really appreciate if you could leave a comment.
See you!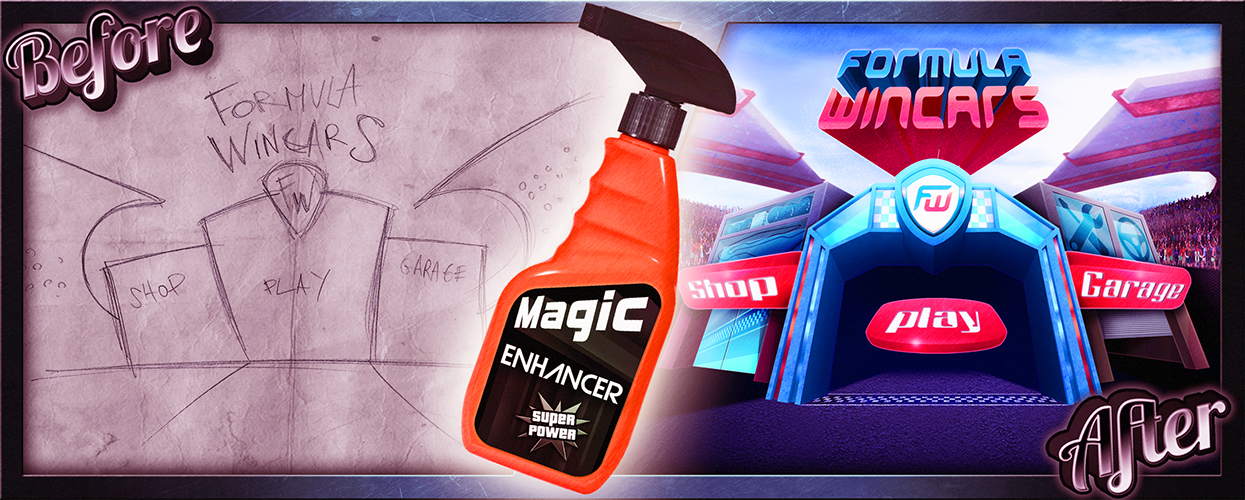 Ad campaign from one of many magic products available in the market for graphic designers