Hi everyone! David here to make an update for all of our followers, both old and new. Recently, I've been working on the storyline for Armor Blitz and making the narrative experience as enrapturing as possible. The best way to do that? Unique, lovable characters that bring you INTO this separate world where tanks girls are actually a thing.
As the player, you are thrown into the world of Armor Blitz where you hold the position of General and leader of the armed forces. Having received a transmission that something has gone terribly wrong on the continent of Factoria, you take it upon yourself to investigate the source. That's where your fight begins.
As you progress through the map to discover the source of the Corrupted, you have a few companions that you encounter along the way. The most prominent characters in the story are three Lieutenants, each one representing the anthropomorphized version of a powerful country. These are the ones who report to you and issue your orders in combat. Throughout the story, you will hear each one's personality come out as they yell, argue, and help each other out. Just as a teaser, I'll give a small preview for each Lieutenant.
---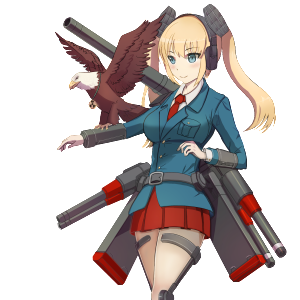 Lt. Rachel, U.S. Platoon Leader
Height: 5' 6"
Hobbies: Eating ice cream; making things explode; playing with Manny, her pet eagle.
Description: Rachel is never a shy girl when it comes to expressing herself. As the loud and rambunctious representative of U.S. tanks, her personality tends to overwhelm those around her. She loves to blow things up and make her voice heard by everyone, including the enemy. Despite Rachel's outgoing and cheery personality, she still makes sure to do her duty and will work hard to keep everyone on track.
---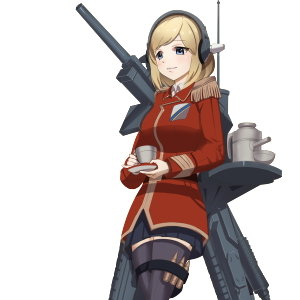 Lt. Evie, British Platoon Leader
Height: 5' 8"
Hobbies: Drinking tea; reading novels and history books; . . . drinking more tea!
Description: If you bring tea to the party, Evie will be there! She is an ardent fan of tea, as a British lady should be. In fact, Evie comes from a line of royalty and makes sure those around her respect that fact. Easily flustered and offended, Evie tends to defend her opinions aggressively. This usually leads to arguments with her "equals," especially the one she calls the fiend (Natalia).
---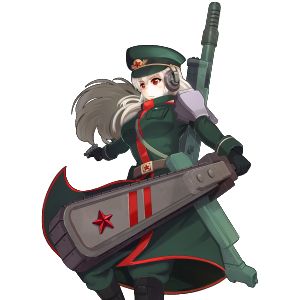 Lt. Natalia, USSR Platoon Leader
Height: 5' 9"
Hobbies: Polishing her gear; fighting in the snow; testing new weapons
Description: Natalia is the no-nonsense member of the group. There's no adversary that can shatter Natalia's courage. Her fearlessness is driven by strict training and field experience. To have her achievements be recognized will not only bring glory to her name and country; it lets her rest easy knowing that she served her motherland well.


---
Well, that's that! I hope you like their designs. Look forward to interacting with them in the future!
-David, Project Armor Blitz