It is time for Nod to spread peace and love throughout the world!
Why must the world suffer under GDI tyranny? What can be done to stifle the greed of the alien visitors?
Apparently the dimensional rift once again has the answers!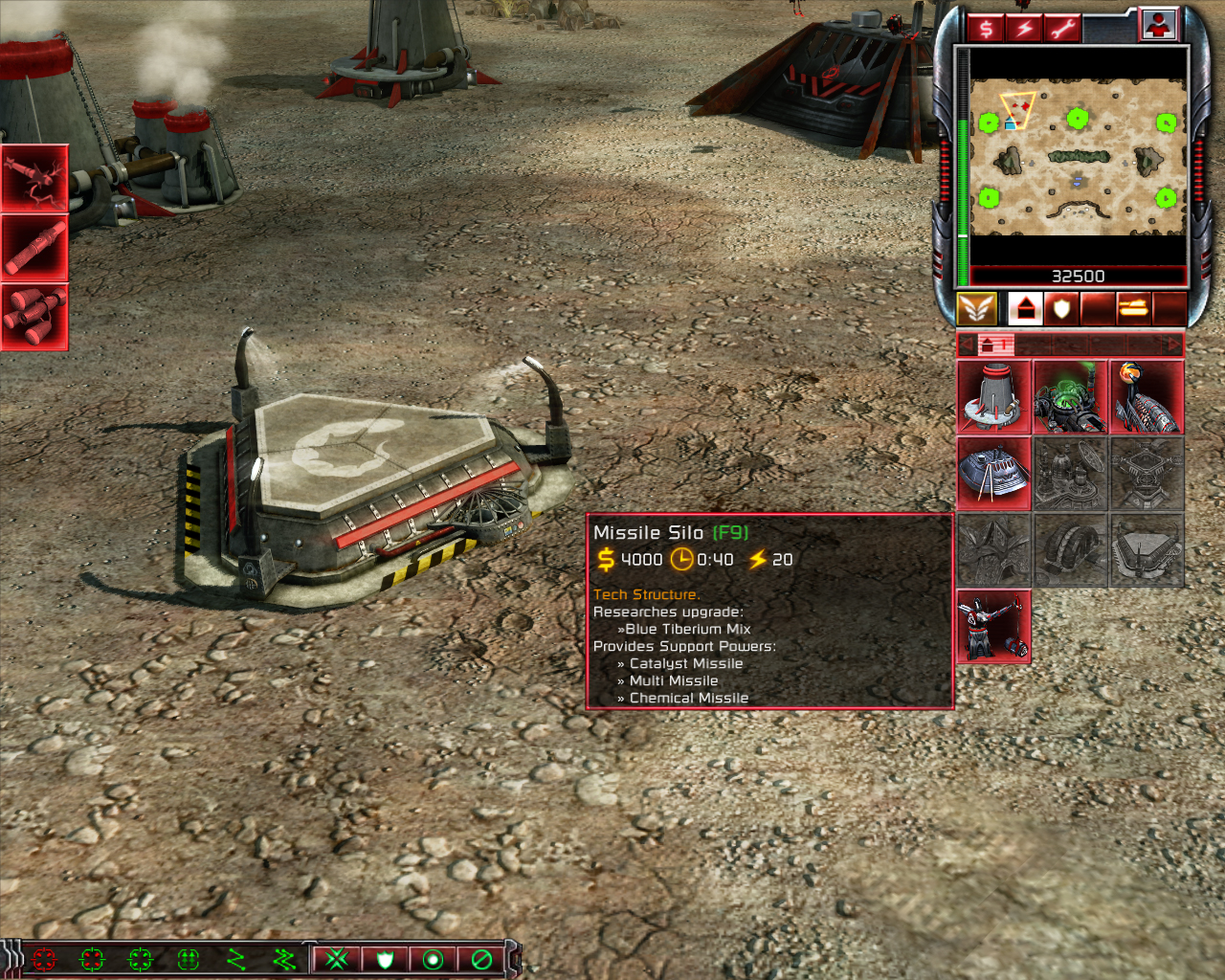 The Nod missile silo is back, which spells trouble for both GDI and the Scrin!
Let us have a look at what a typical silo has in the way of ballistic missiles.
Catalyst missile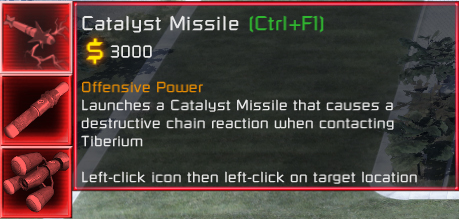 First off is the anti-Scrin missile, which has actually proved very useful in halting GDI tiberium harvesting efforts.
GDI claim that the reason they are so active when in comes to harvesting tiberium, is that they believe that it is the fastest way to rid the earth of the 'parasite'. What hypocritical nonsense!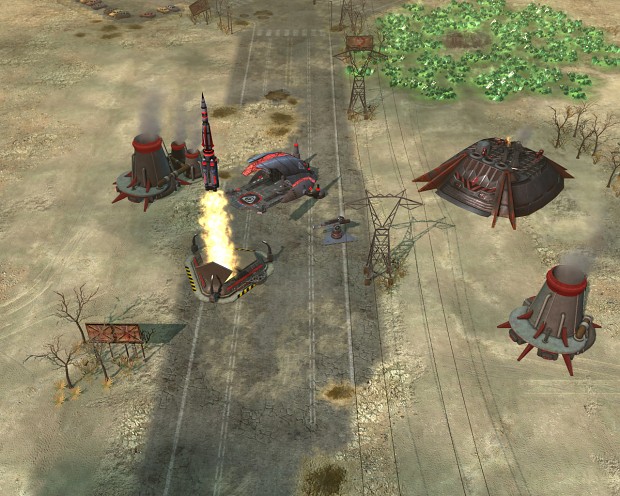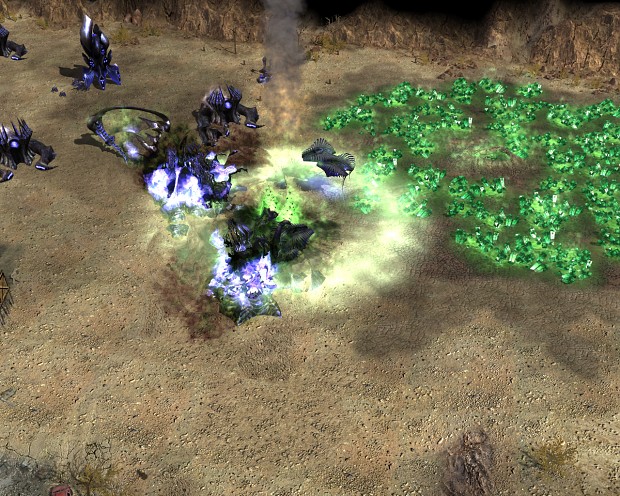 Fortunately, now Nod commanders can rid GDI of their clear conflict of interest, and teach them not to mess with the future of mankind!
Multi missile

Since GDI, foolishly, no longer have the Firestorm defence, it should now be much easier to remove large sections of the GDI menace via our improved cluster missile.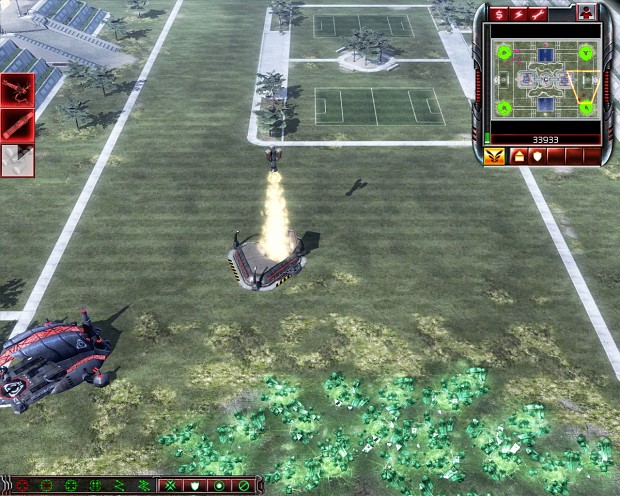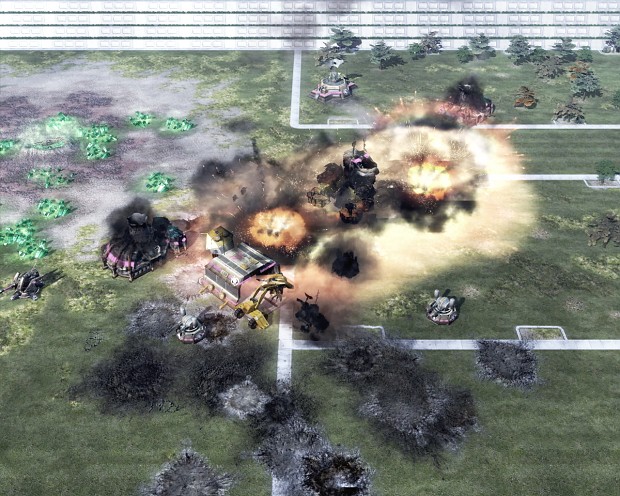 Use this indiscriminately to delete the GDI and Scrin presence from our planet!
Chemical missile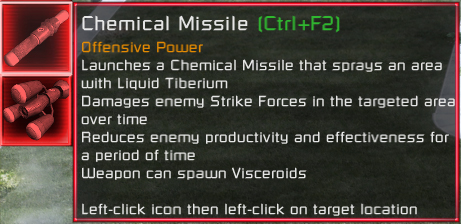 My favourite!
What better service can Nod provide for the world, then by future-proofing mankind for its upcoming tiberium future!
The chemical missile will saturate an area with wonderful concentrated tiberium, which will disperse in both liquid and gaseous, form.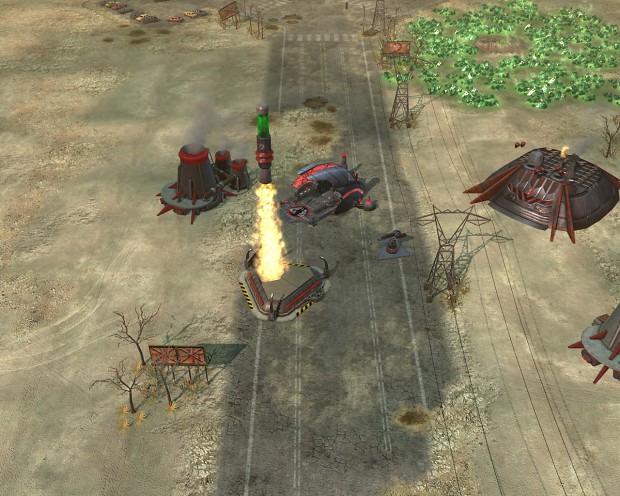 GDI have labelled this a 'war-crime', it is them that are committing the crimes against humanity, by deceitfully claiming that there is a future without tiberium, and by building their archaic 'blue-zones', where mentally deficient humans cower from tiberium, while worshipping at the feet of their tyrannical GDI overlords.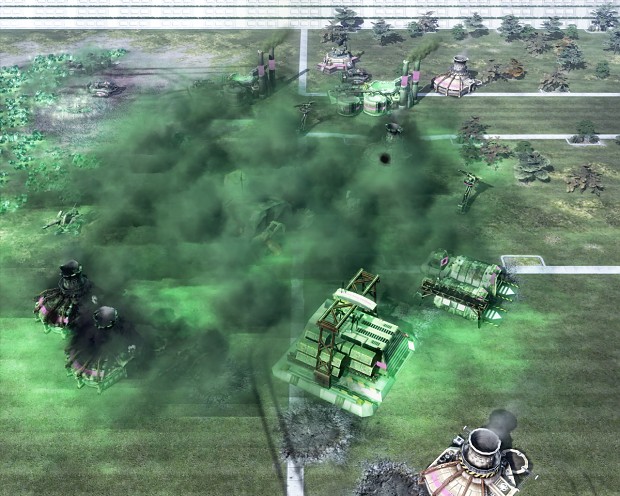 Do not fear the future, when you see the green clouds approaching, do not run. No, stop and breath deeply, look has your skin melts away, if you are really fortunate, maybe you will mutate, and become something truly useful in our tiberium future.
And if you die?, be happy that in your final moment, you got a glimpse, feel, and taste of the future, a future that you were too weak to survive in.
Blue tiberium mix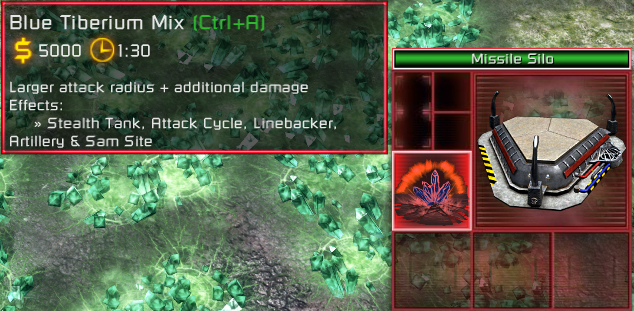 The underground areas that hold the missiles are now considered the safest areas to hold Nod's famous blue tiberium mix.
Has usual the blue mix is used in a variety of warheads, and greatly increases the destructive power of a commander that uses it.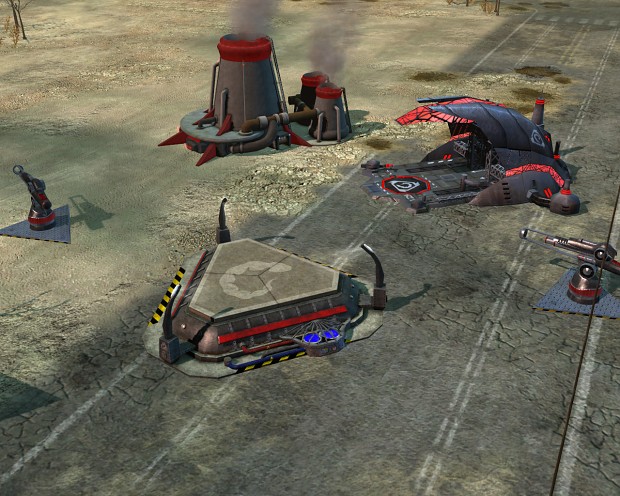 From Nod to the world... peace and love!