This smaller sized patch brings with it the addition of new fire effects enhancing the visuals of both rail gun fire and tank destruction.

Stay tuned for the next update which should be landing soon!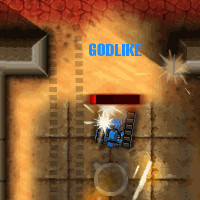 0.9.7.5 Changes
Added fire effects to tank explosions.
Added fire effects to rail gun trails.
Fixed known occurrences of game not displaying correctly (purple screen issue).