VERSION 0.69 RELEASED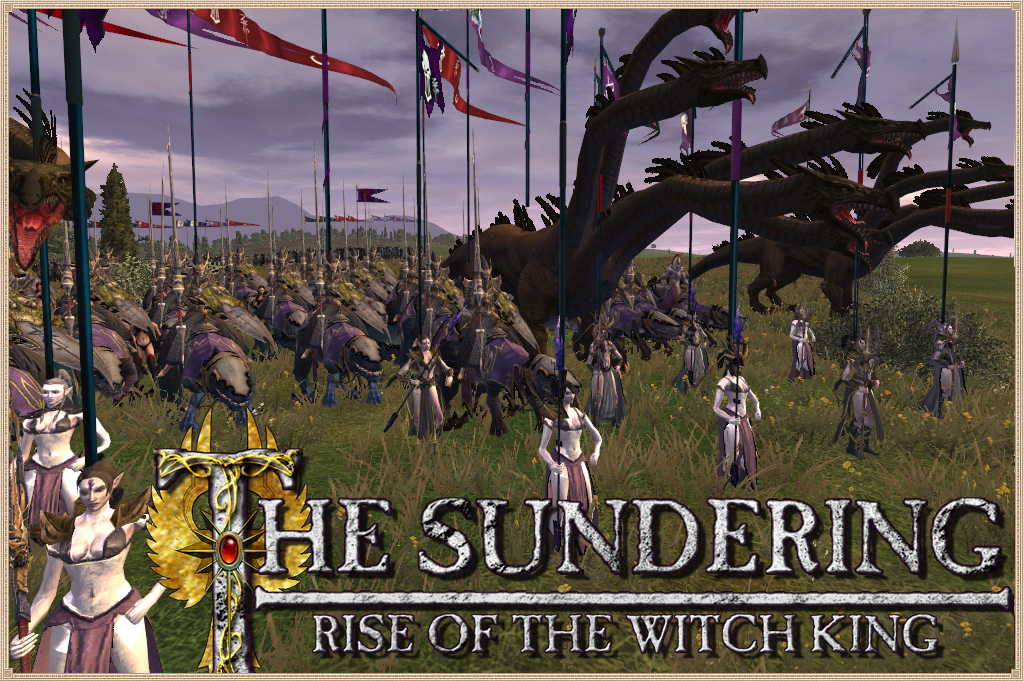 New factions: Dark Elves and High Elves added to custom battles.
New units (Dark Elves): Dreadlord, Cold One Chariot, Shades, Black Ark Corsair, Cold One Knights, Black Guard, Executioner, Assassin, Dark Elf Warrior.
New units (High Elves): Swordmaster.
New units (Orcs): Goblin Wolf Rider.
New units (Chaos): Lord of Change, Plaguebeast, Warrior of Chaos.
New units (Ellyrion): Horse Lord (mounted and dismounted), Warden of Ellyrion (dismounted ellyrian reaver), Harbinger (dismounted Ellyrian Knight).
Other Reworked Units: Hydra, Sorceress, Morathi, White Lions, Lions Pack.
New Strat Map models: Castles, Menhirs, Arches, Stones, Morathi.
Gates of Ulthuan: They act as forts and will help you to defend the inner kingdoms.
Bugfixes: Fixed a CTD after voting for a new Phoenix King. Princesses have now more action points. General aging fixed by GreatSword.
New Sound Effects by Ngugi: New horn sounds, new voices, new SFX for spell casters.


Download all parts to the same folder
Run the TheSundering.exe and let the installer do the job
Make sure the path is correct (C:\Program Files (x86)\SEGA\Medieval II Total War\mods\The_Sundering) or wherever you have installed your game.
If you are using Steam be sure to follow this tutorial to get the mod to work.

Problem: When I launch the executable it runs vanilla M2TW
Solution: You have chosen an invalid installation path. Please, reinstall the mod and make sure it's on it's properly folder.
Problem: Whenever I try and install the mod, a prompt requesting Disk 1.
Solution: Make sure the installation file's names are correct. They must be TheSundering_0_69.exe, TheSundering_0_69-1.bin, TheSundering_0_69-2.bin, TheSundering_0_69-3.bin and TheSundering_0_69-4.bin. Perhaps some of them have been changed to TheSundering_0_68-1.bin(1) or other name.