Our first release is near...
After years of work on the project, I have decided that Inhuman is due for its first release this summer. This upcoming launch will include the first two chapters of the game, about 60% of the content of the final release. Its been a long time since I first opened up Hammer and I need to give myself a break, so expect some downtime in between this release and the next. In this article I'll be covering some of the improvements we've been making to the game.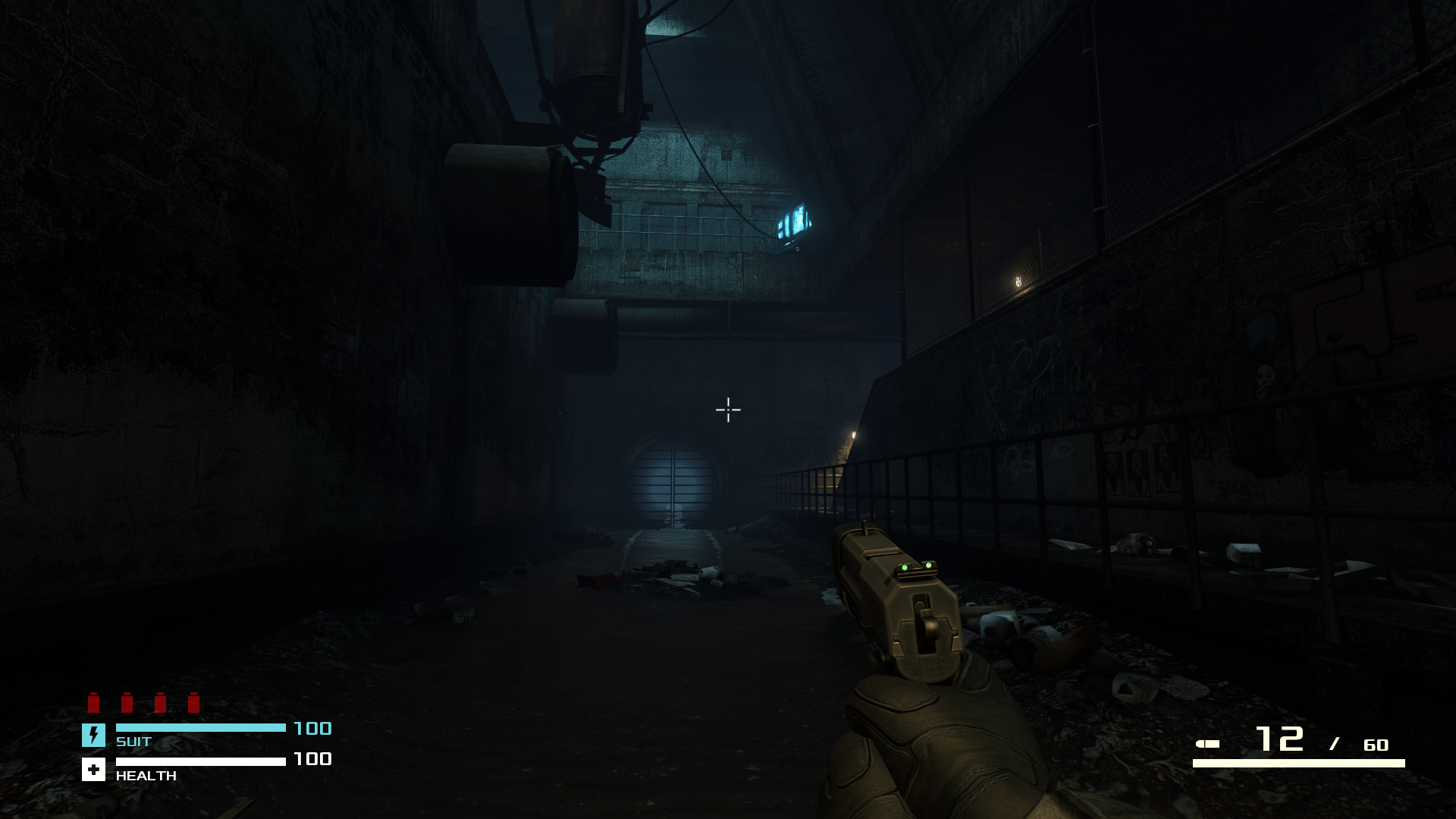 Guns guns guns!
With new animations, particle effects, sounds, and even camera edits, our guns really stand out from the original game:


We've also implemented retargeted flinch and death animations from Half Life Alyx to inject a lot more juice into combat. Some examples below:

Yes, we've got Halo/FEAR style melee in the game:


Although not quite ready to be shown in video form, we've also got a snazzy new shader effect for shield damage:
The Road Ahead
Progress in the last 5 months has been very smooth and I can say the first two levels are roughly 70% playable, with a pretty chunky slice of content in playtester's hands at the moment. The focus of the next month or two is gonna be polishing up the content that's done and getting a few more bits of map content in the game. Soldier AI is in a really good place, weapon balance is at a point where I'd be fine shipping with it, and we have functional melee animations for all the guns planned to be included in the first chapters.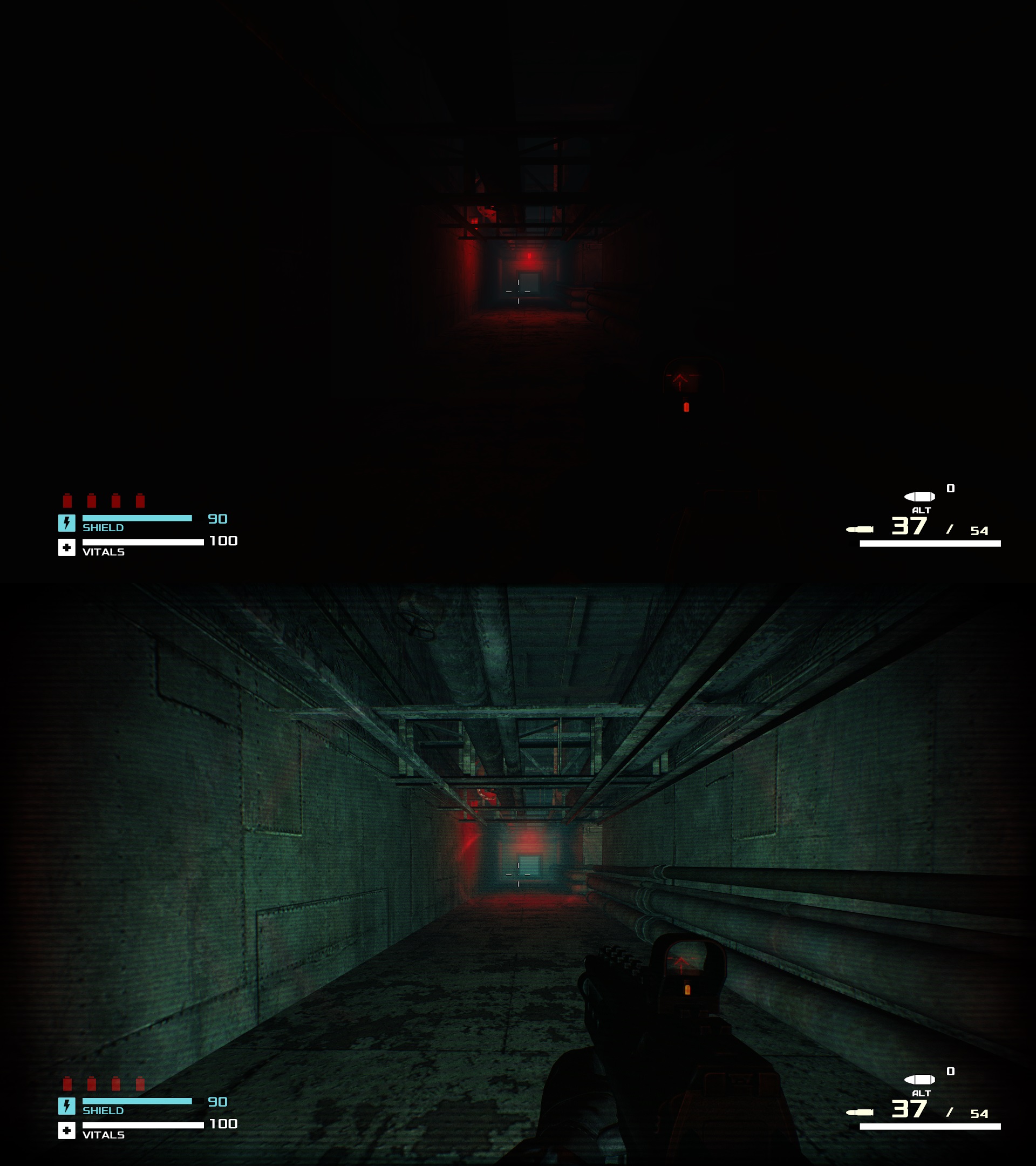 Inhuman will be open source in the future, however I will not be putting the codebase out til the entire project is finished. This is mostly due to the fact I need more time to make other elements not used in the mod are up to the same level of quality. I want mappers to be able to expect a consistent level of quality from the ai of any npc they choose to use, even if it's not featured in the main campaign.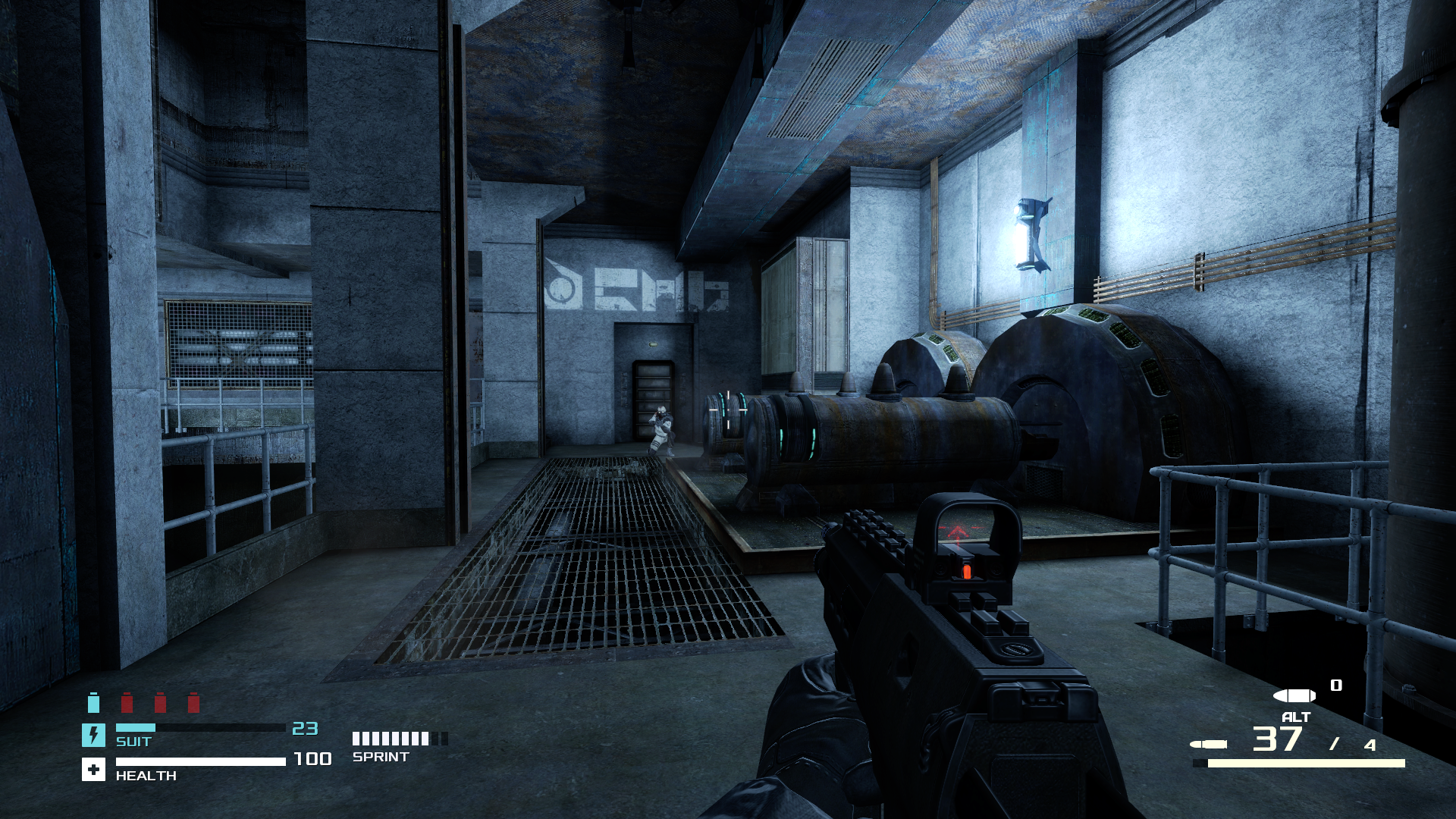 If you want more behind the scenes content along with articles I've been writing on my process you can check out my patreon: Patreon.com
If you really need bad tweets in your feed for some reason: Twitter.com
And you can always follow the mod's progress on youtube as well: Youtube.com