Welcome to my first instalment of my devlog!
OK so to kick of the devlog, I will be talking about the style choice of the game and showing off some of the assets I threw together in a couple of hours.
The style of the game will centre around being very minimalistic built with as few textures as possible, will also go towards helping the game play on less capable hardware. the style has also be well received on reddit.
Here is a little preview of the style: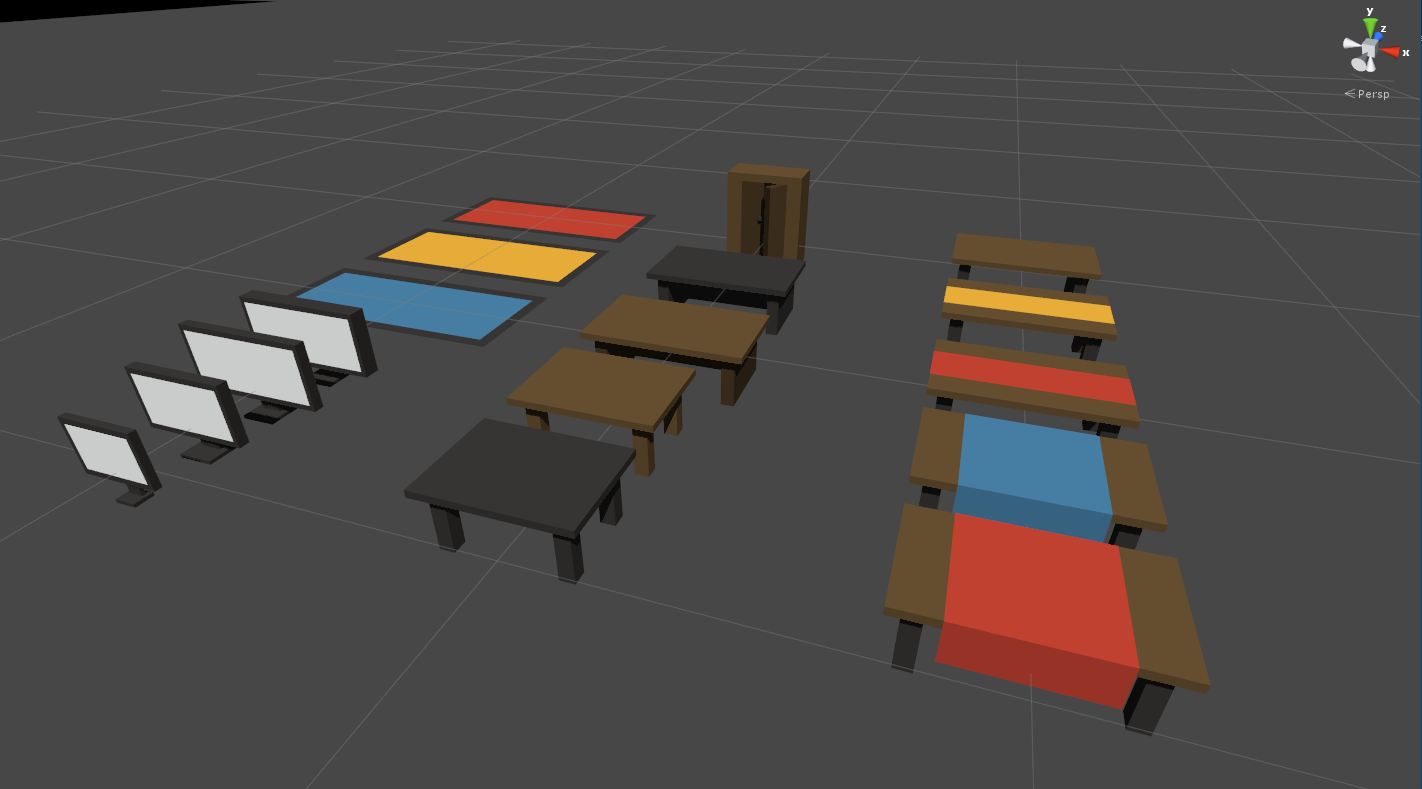 While the style of the game will mean as few textures as possible there will be some texturing used for things like posters or symbols within the game this is because its cheaper on the system playing the game and allows for a faster workflow.
that's all for now guys, and remember to check back for more updates.