Hey every how are all of you doing? Sorry for the late update, first off I want everyone one to know how much I truly appreciate all of you guys watching our mod. You guys are really dedicated, so thank you guys. Donnell and I will begin construction of our studio website at the beginning of April because from team's hard work we have enough work to help expand our project as well as gain more recognition for other projects as well. I will update you guys on process of how we are going to create the site soon as possible. We also have two new members added to the team Eddie (Modeler) as well as Sean (Modeler).
I have been multi tasking while waiting for the level to get resend back to me. I've been working on the models for the main menu, which is a giant stone slab of Seth of prophecy, while also working on the 2012 Jericho Concept draft, modeling the Urns of Ra for the 1st level, modeling and texturing the ammunition packages and creating the final illustrated version of the health bar and ammo GUI. I have finish all accept the Urns of Ra, which is what I'm currently working on. I have the urn done already and I'm just working on the deities that are at the top of the Urns, which are the falcon and the serpent. Josh our level designer is working on the particle effect for the Main Menu, which is a torch flickering off the stone, while Donnell creates the effect of the title for the Menu as well. Here is a picture of the Stone Slab and if you have any comments or critics on it I would truly appreciate it.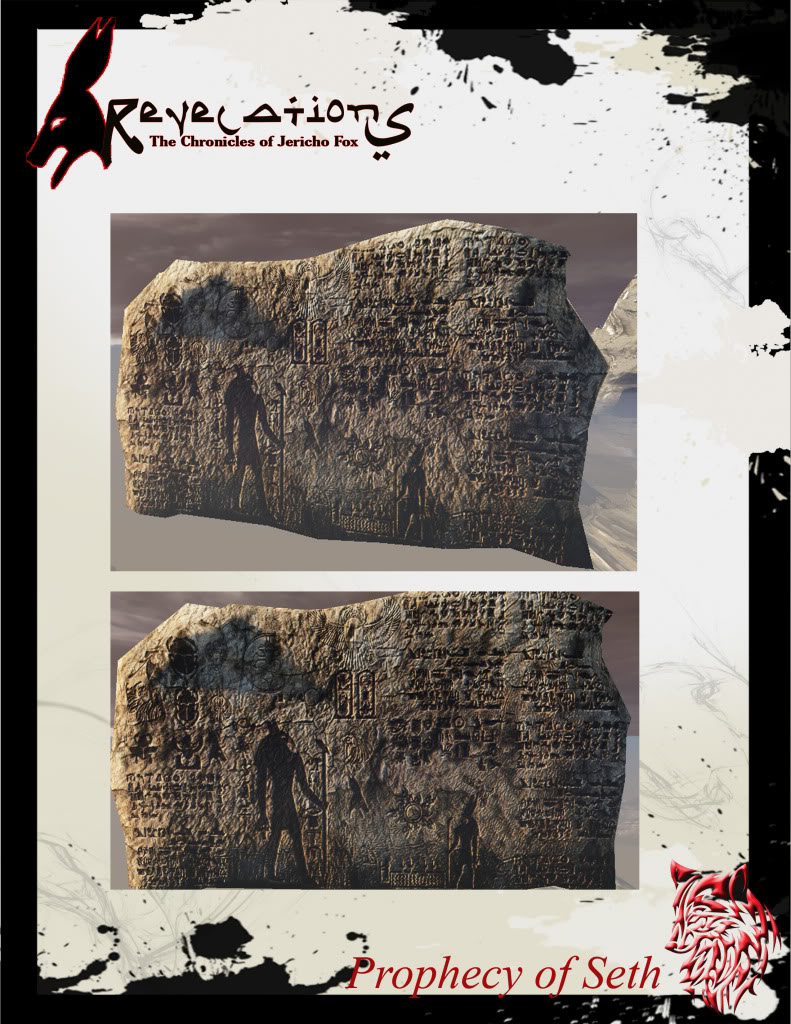 Donnell has also been multi tasking, and gave me some very important news in the process. First I will tell you guys that he has completed the splash screen for our Studio, which is a movie clip of our logo forming into the universe, truly a superb piece of work just beautiful, Texturing Jericho 1912 model, and mainly focusing on creating environmental back drop for the 1st level, which is looking truly powerful. I know it's taking a little longer than what we wanted, but we are making sure the process is coming out on point, and also we have had a snag in the level as well with the in game breakable walls and debris effect, which Donnell needs a certain plug in for unreal, which I believe they have already release for him to get the full effect of the wall being triggered to fall. He will update me soon on the progress of the level, and I will let you all know soon as possible of his process. Here is a movie clip of our Studio Splash screen. It is not render yet, but it still is looking powerful.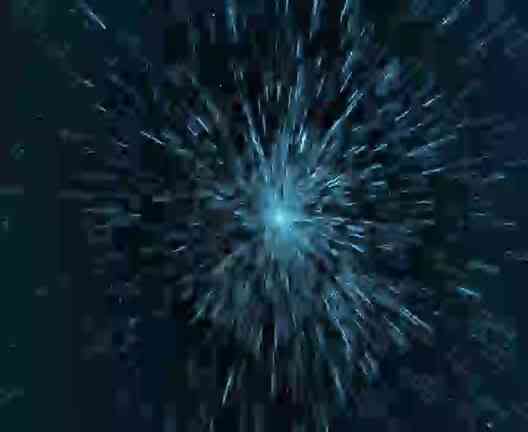 Kelvin as always has done it again and created one of the most powerful models I've seen for a weapon, which is the lowpoly shotgun conversion. Truly superb work from our weapon modeler a weapon that only an Egyptian god would will, Kelvin is a monster among many, and is very detail to the max when it comes to texturing. Also thank you for your critics and comments, which help Kelvin make the weapon even more powerful he is truly a powerful guy. Here is the finished rendered version of the lowpoly shotgun conversion.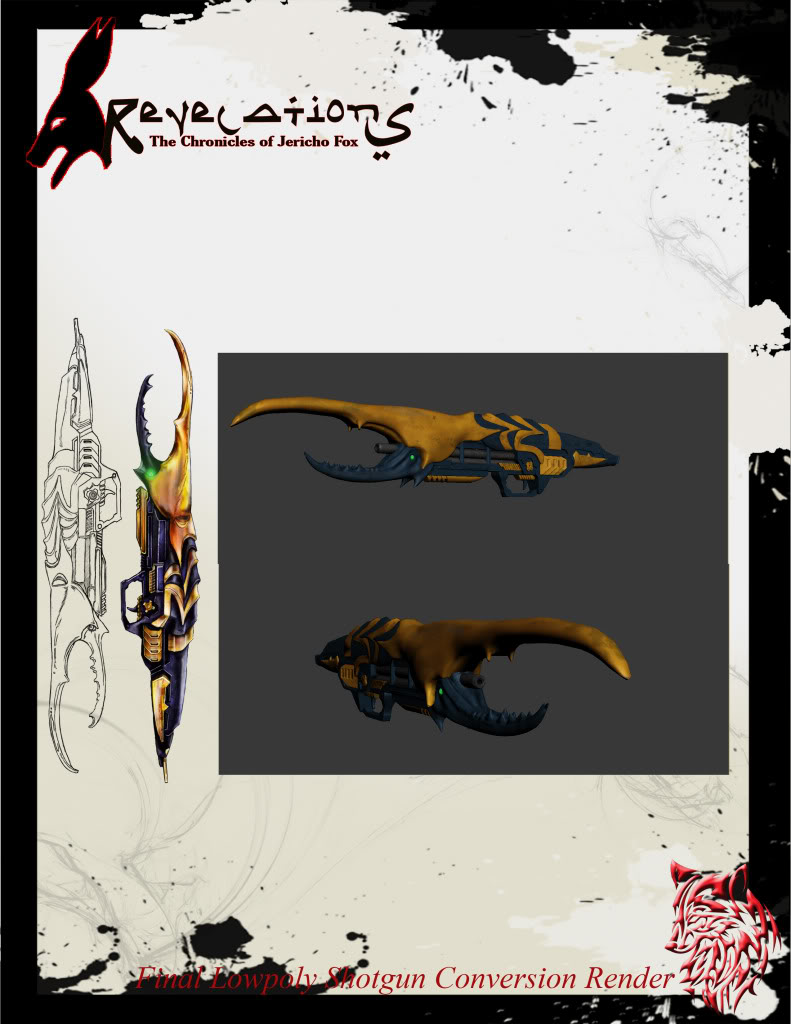 Laurent is another powerful person that has sent his progress on the Ak-47 digital painting and it is looking good really good, and is a very detail piece of work. I can't wait to see your finished copy man and also can't wait to show all our watchers as well. He is another person who can produce some very powerful work.Also I have a student of a game college in Indie has offered to help us as well his name is Kashyap. He is a programmer who is very diverse in UDK, and will help us in putting the project together, which is setting up the mod, third person and Using the GUI for the health bar and Ammo, creating menus for us (Main Menu and Pause Menu), and other needed task to make UDK our own game.
We are always looking for new members as well and if you believe you will be a good part of this team email me soon as you can and I'll get back to you soon as possible.