Mod of the Year 2010 - Top 100

This is a bit belated, but thanks to all of your votes, we made the Mod Database Top 100 in their Mod of the Year awards for 2010! We couldn't have done this without your support and belief in our project!
We hope to repay your dedication and loyalty with a polished and enjoyable game!

But We In It Shall Be Remembered
I'm sure most, if not all of you, are wondering why the mod has not been released yet. We had said, barring anything life throws our way, that we would try and release the mod end of December / early January. Obviously these dates have come and gone with no mod release.Anyone that follows the game industry news knows by now that Activision has closed several of its studios and laid off people from a few that have remained opened.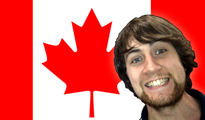 Unfortunately, Bizarre Creations (Project Gothem Racing, Geometry Wars and Blur) was shut down, located in Liverpool, UK. This left AntiSocialKindaGuy, our main programmer, without employment. Thankfully he has found another job in the games industry, but is now in the process of moving to Toronto, Canada. As you can imagine, moving across a good part of the world takes some time.
Until AntiSocial is completely moved to the great white north and figures out how to drink milk in a bag, we won't be able to compile the mod into a release package. We wish him the best and safe move "across the pond." We will keep you all posted on when we think the mod will have a release, but right now it's looking like it would be around May.You can thank Activision for the delay in our release of our mod. Please direct all letters of complaint and phone calls of verbal abuse to their corporate headquarters instead of us!

The State of Things
The Mod is complete. Yes, it's hard to believe, but the end is here. As mentioned above, with AntiSocial moving to Canada, this has pushed back our release window. So in the meantime we will be working on a few extras and goodies while we wait for AntiSocial to complete his move. We have a few things in the pipeline, some of these extras are already complete. Some we will even share over the coming weeks to hold everyone over. Believe us when we say we can't wait to share this game we've been working on for so long with everyone!Aside from an even more polished game play experience, some of the things you can look forward to are:
A more improved Mod Launcher that updates faster with better and clearer update progress
A series of Tutorial Videos explaining the some of the new and exciting game play features
A custom Intro Movie when you start up the game
One of the developers traveled to Vietnam, taking pictures and documenting his journey
Adding some more easter eggs
A new game play type "King of the Hill"
Forums www.screamingcricket.com/forum
Website www.vgomod.co.nr
ModDB Moddb.com
IRC Screamingcricket.com