So I'm making good use out of my new office, although I feel somewhat withdrawn from the social circles my work here is important, even more so now I realise the virtual power projected from the end of my fingertips. But it's not about me making a name for myself or getting rich, it's about creating a warm and comforting blanket welcoming all back to the somewhat deserted realm of the 3D RTS and having a bit of fun myself in the meantime.
It's been 6 months nearly now, I talk a little and people seem to listen because the uptake has been steady; the videos getting more views, the forums filling up with tentative commentary and I suspect there are quite a few high profile individuals watching by now. I've had a guy from 343 studios (Halo team) pat me on the back, even contact from the demigod that designed the dragons for Skyrim but if you'd told me prior that I'd receive offers of help from the makers of Nexus themselves I'd have laughed at you. I am humbled and use it as fuel for the machine and finances permitting I may call upon that help and I suspect the result will be grand indeed. But either way, given the state of the art I suspect the project will reach critical mass in the coming months and that is all thanks to the voices of our collective.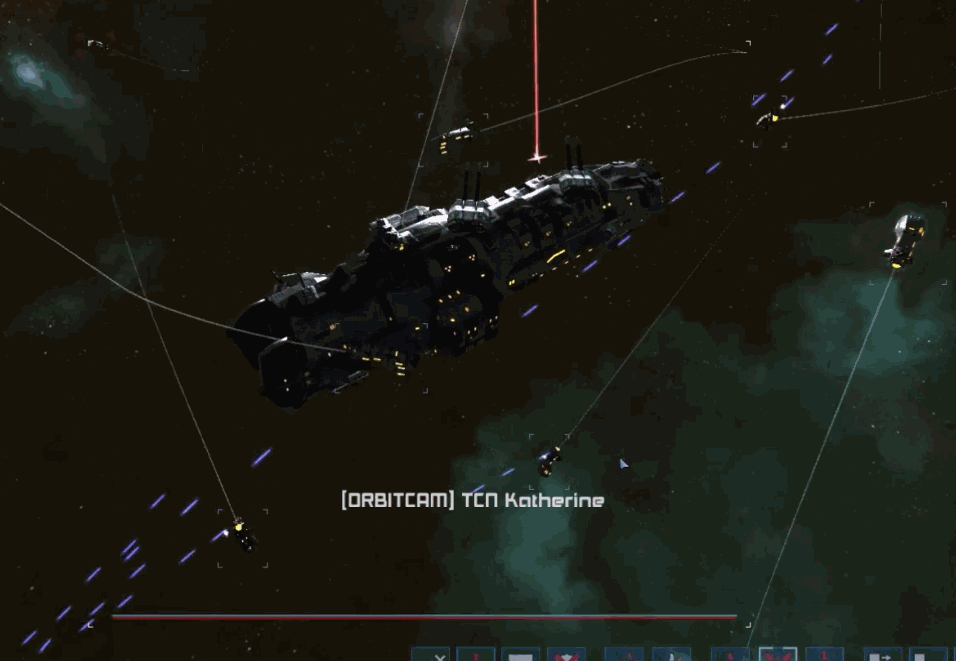 Now, Shallow Space isn't about creating a single title, for me it's about perfecting a recipe and breaking that down into bite size chunks. Speaking endgame I know what I want to see but its a tall order so once the inter-sector work is complete we'll push that out likely with a linear plot line to introduce the Shallow Space galaxy, all still procedurally generated though mind; asteroids, ships, stations and quest locations so only linear to a point. But this will make it easier for me to deliver a game to you in the shorter-term; fully featured because hopefully fully funded.
So as that game is out there, I'll keep my ear to the ground as I always have done - finding out what works and what doesn't, testing and adjusting while in the background creating a proc gen galaxy map to further expand the reach of the game. Already I'm learning how to overcome the limitations of my tools, I've reached out to contacts who are primed to accept the work. It feels strange to be the architect, builder and coordinator and I feel it puts me in a unique position to present a solid vision relying primarily on my own unwavering conviction and that, is fortunate indeed.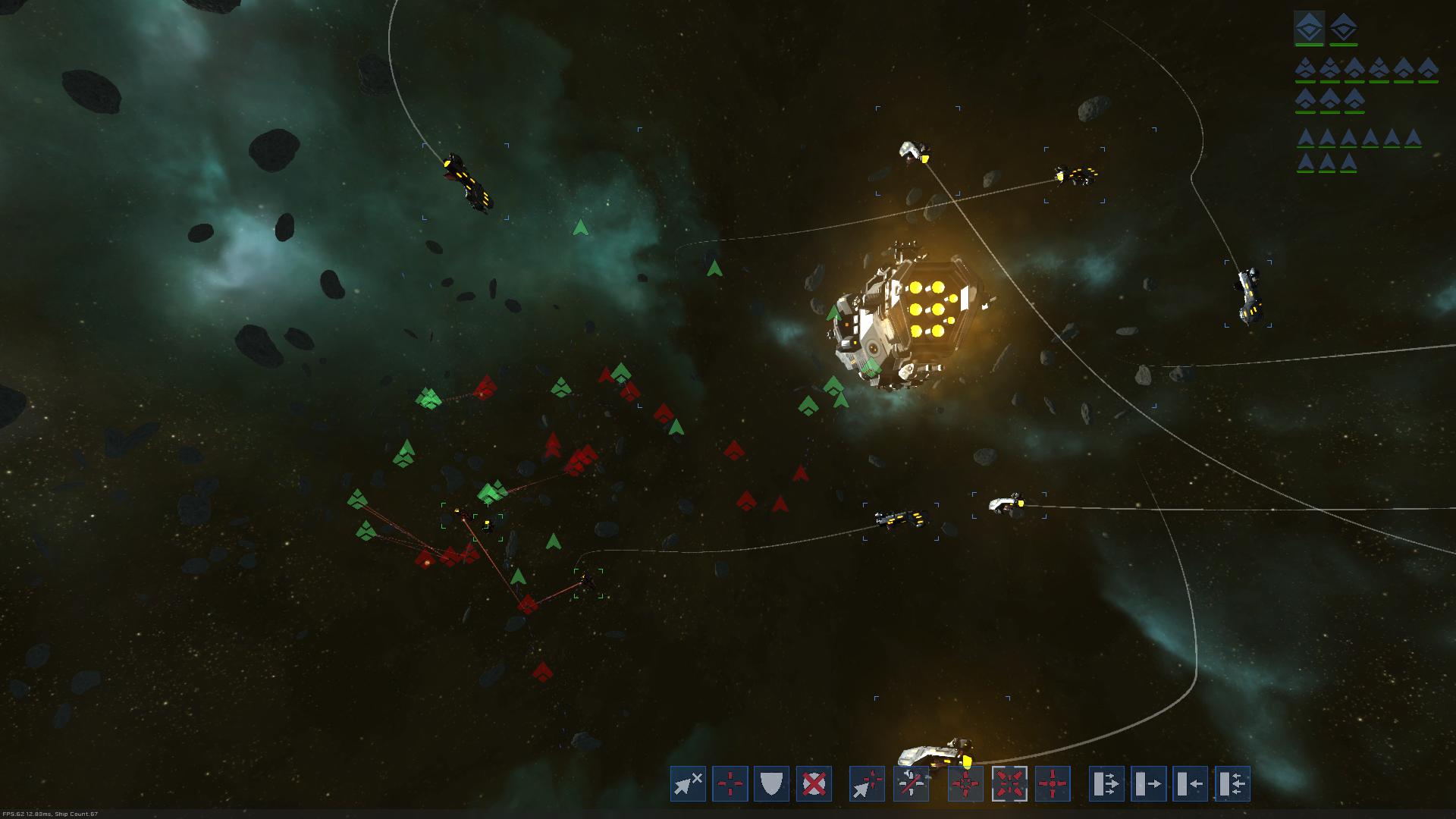 You'll noticed I simplified the UI, I spoke in the last update about taking the prototype to a concept and this means I have to get serious about playability, taking the confusing 'monoscopic' perspective of the 3 dimensions of this reality and making it as easy to stomach as possible. I kinda shot myself in the foot with the old UI there, drunk on potential functionality I created something that was beautiful to view but very linked to the colour scheme of the skybox and quite restrictive in terms of extensibility. Now I don't want a permanently green game, I want to take you to the places John and I dream of in full technicolour so it was totally necessary to uncouple the UI from the look of this moody shade of emerald. There has been some functional casualties however and I'll get into that in a blog post later this week.
At the moment there is a bit of a feature freeze on while I comb back through everything I've done. Ok admittedly I've used the opportunity to bring a few things up to date and Alex has started furnishing me with the fancy stuff he was doing on the side. In truth I'd have liked to have kept the pretty stuff aside for a bit while I work on the meat but ultimately it will make no difference. I do however need to ensure the code is clean, the developers amongst you will know how easy it is to run off with dodgy code and it helps no-one.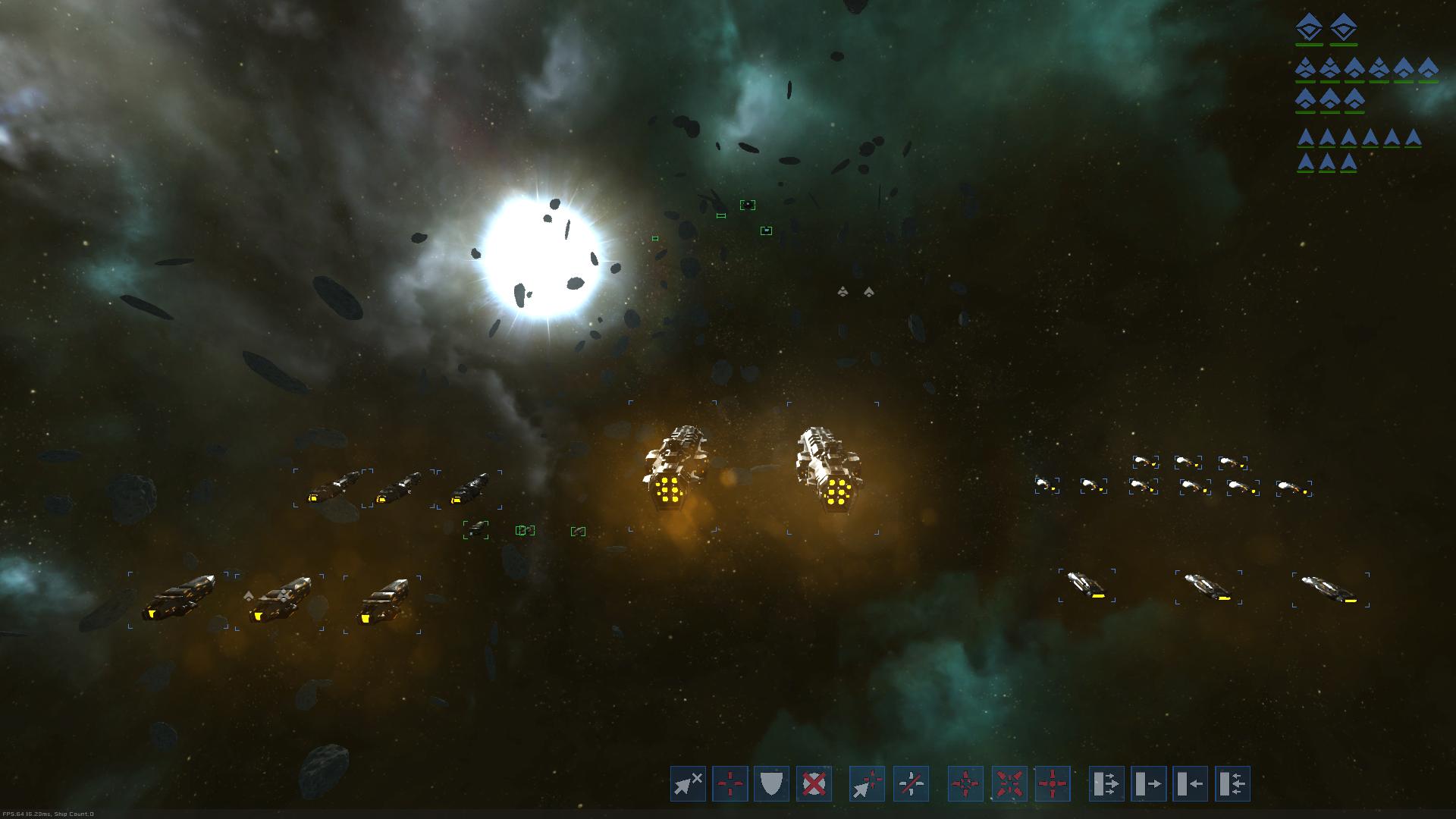 I'm working with a few individuals to put together a Kickstarter campaign, it's hard though I tell you, harder than making the damned game but it's needed to get the wheels in motion in several areas (not just monetarily.) Now a lot of you have expressed an interest in funding this thing and believe me it's burning a huge hole in my pocket. But at least that is my money I'm investing at this tentative stage and not anyone else's and you'll know that when that Kickstarter hits your screens it's because the time is right, you'll know that the cogs are greased and turning and you'll know that it's time to get serious.
But in the meantime you don't need to throw your money at it to be a part of the journey; listen, watch, comment, share and talk to others about it. But anyways, if you haven't already checked out the latest video please do you'll find it in the videos tab here (or on YouTube) and it's worth subscribing to the YouTube channel if you haven't already and you like what you see.
Dismissed.
James