Hi!
Sorry for not giving new for 2 months but the development of The Stalker is still in progress and advance though!
It is hard to give an exact figure, even I think the game is over to almost 75%. Of the five cards provided, there remains more than to complete and many details in the various menus and bugs to fix (my greatest misfortune haha)
From here a week or two, I think organizing a beta test for only a limited people as a reward a key to access the free day of release the final version of The Stalker numbers! Attendance is probably from the Facebook page of the game, or by mail or comment (on various sites)
The website is coming soon (September-October 2014) at: www.thestalker.fr
And in two versions: English & French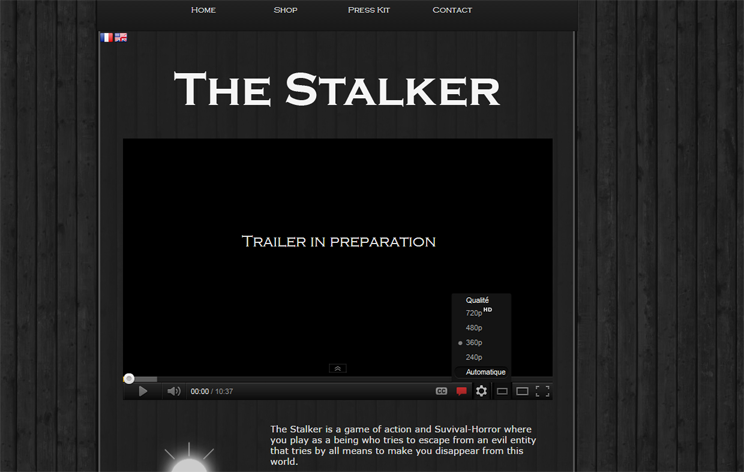 The "mine" card is finished! And this is where I took the most fun doing the scene, either to model all the caves, stones, but also realize the mapping (the assembly of all the elements together), a real treat for me !!
Will reach you survive the maze?
Coming up:
* Promo Video / Trailer
* Gameplay Video
* Map "Prison" finish (5/5)
* Contests for beta
Follow us on: Facebook: Facebook.com Website: www.thestalker.fr IndieDB: Indiedb.com