The Skeleton War - Article #3 - The Abbey
The Abbey is the battlefield where The Skeleton War takes place. The map features an old abbey crumbling away in the center. Around it are dead trees, crypts, and grave stones.
On the upper level of the abbey, there is a bomb spawn, and being in the second level gives a great height advantage for throwing bombs down on players.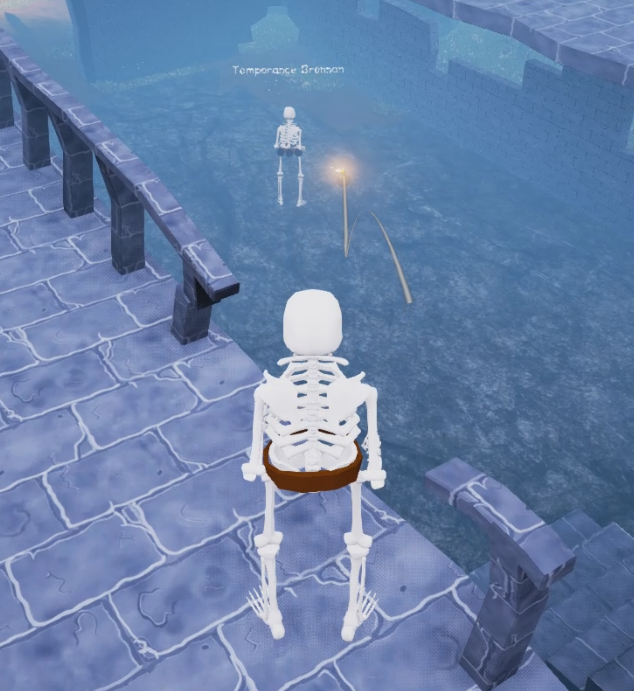 A player on the second level of the abbey throwing a bomb
To reach the upper level there are two stair cases, but there are also other ways a player can use the environment to jump up into the abbey.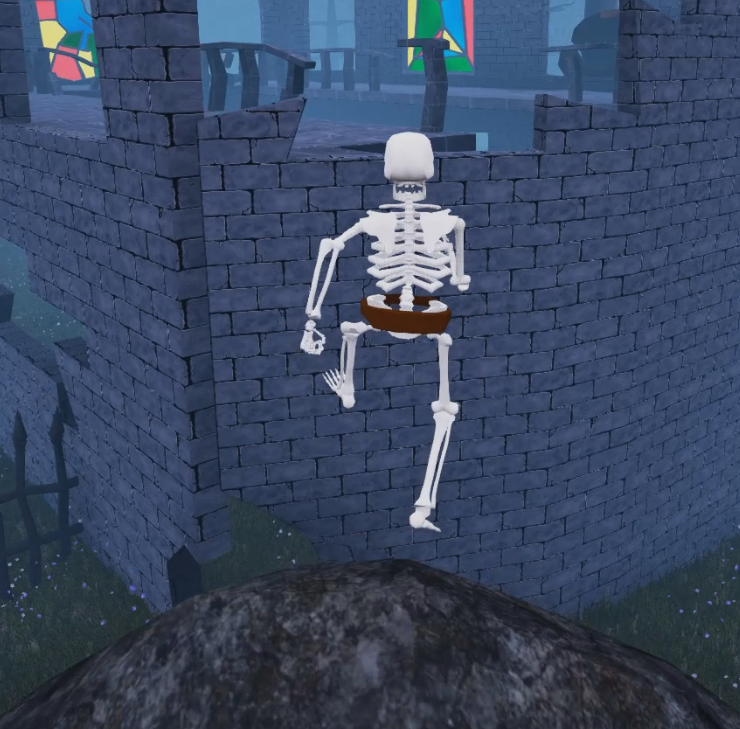 A player jumping from a rock into the abbey
As a way to help balance the game for players without legs who are crawling on the ground, there are places where only a skeleton with no legs will fit. This is to help the legless skeletons escape their faster opponents and have more time to find some legs.
One such place is the log. There is a fallen tree which has hollowed out over time, and only legless players can fit inside, giving them a path from the ground to the top of the abbey.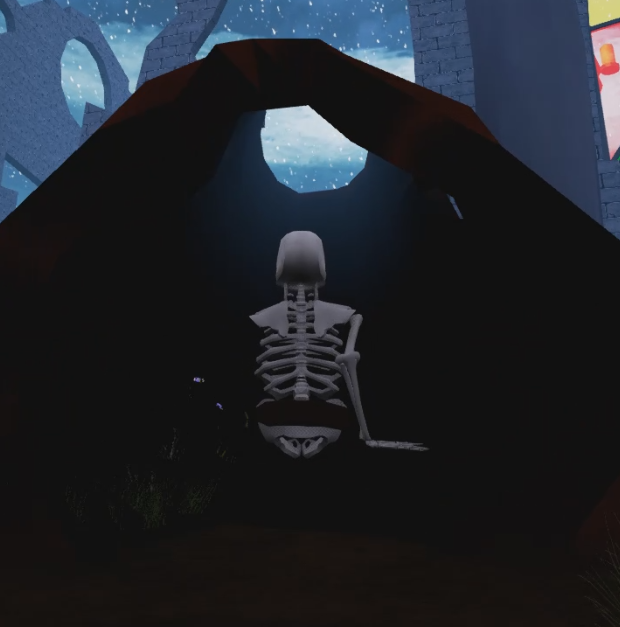 A player without legs using the fallen log to climb into the abbey
Please follow us on:
Thank you for reading. We hope you found this article interesting. If you have any comments or question, make sure to leave them in the comment section below.