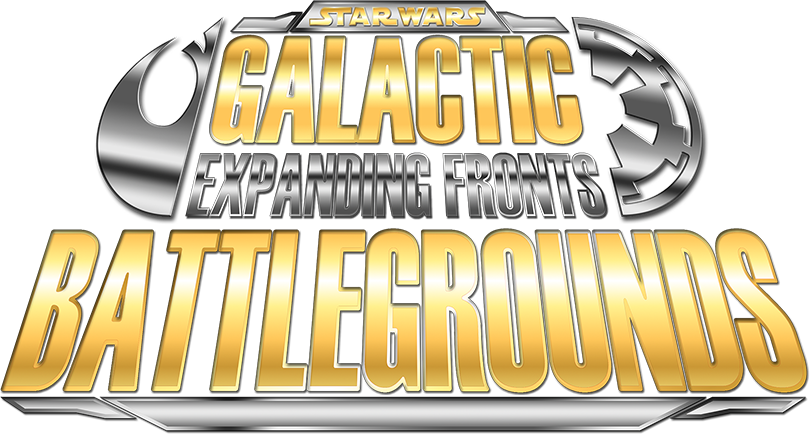 Another year of work is winding down, and countless new improvements have been made to the Expanding Fronts project. As the Holidays, along with a new Star Wars film rapidly approach, we are ready to release the next major version of EF to the world.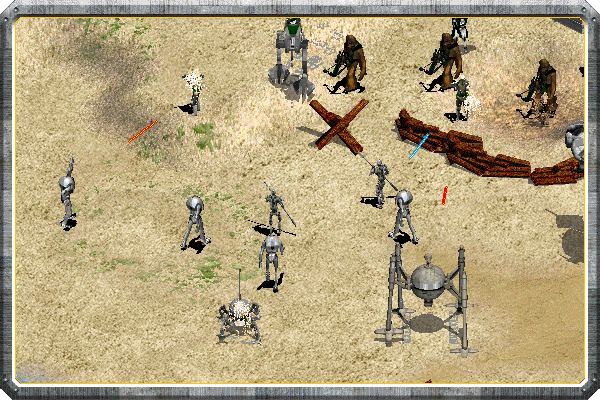 NEW FEATURES
We've had several breakthroughs with the Genie engine, allowing us to heap even more previously-impossible elements into Galactic Battlegrounds. Chief among them:
Music will now properly function without a game disc inserted.
Over 30 new base terrains have been added to the game, alongside 20 new forest and Carbon rock variations. These new terrains are fully functional in both Random Map scripts and the Scenario Editor
Many added triggers now display a dropdown list of modifiers, so you no longer have to look up/memorize number values to use them effectively.
New Cliff types have been added to the Scenario Editor, and can be cycled through via hotkeys
Object collision and grid placement restrictions can be disabled in the Scenario Editor
New map sizes have been added, capping out at 640x640 tiles. (The largest default size, Giant, is 240x240).
New Random Map scripts have been added, including Lah'Mu, Mustafar, Sullust, and Starkiller Base.
A new unit class has been added - Cargo Freighters
A new playable Civilization has been added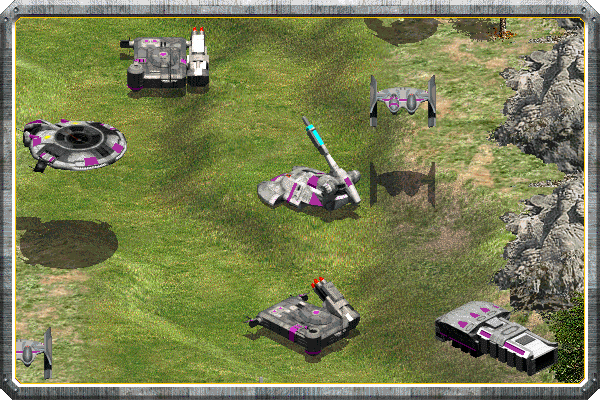 THE SEPARATIST ALLIANCE
A long-requested change to Expanding Fronts has finally arrived. The Confederacy civilization no longer sports the rocky, insectoid architecture of the Geonosians, and have been given a new roster of mechs, aircraft, ships, and siege equipment. But, not wanting to waste the classic LucasArts assets, we have implemented the Geonosians as a separate, entirely new civilization, bringing the total civ roster to 10.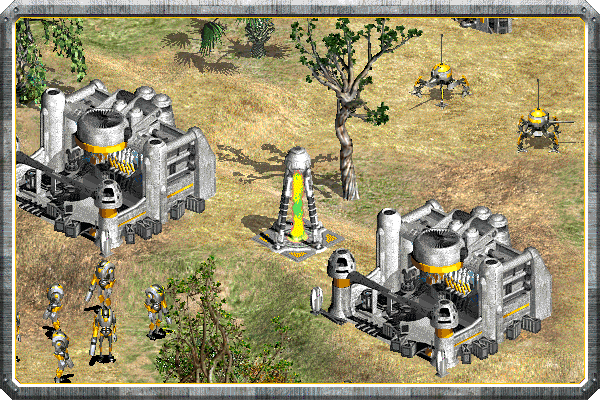 CONFEDERACY
Since the civs have been split, the bonuses and unique elements of the Confederacy civ have also been overhauled adjusted to create a new playstyle, and match the lore more closely.
The Confederacy of Independent Systems is a collection of thousands of systems and corporate entities united by former Jedi Master Count Dooku against the rule of the Galactic Republic. Dooku, who had abandoned the Jedi Order around thirty-two years before the Battle of Yavin, returned from his self-imposed exile twenty-four years before the Battle of Yavin to begin organizing groups that opposed the Galactic Republic, which he viewed as corrupt and ineffective. After quickly gathering thousands of systems to his cause, Dooku began negotiating with various corporations, such as the Trade Federation, in the hopes of using their private armies to bolster the secessionists' military might.
CIV TRAITS:
Infantry and Mech civilization
Mech Factory Technologies are researched 20% faster
Aircraft take 5% longer to build, and are 5% more expensive
Military buildings cost 10% less to construct
Fortresses deal bonus damage to Jedi/Sith Temple units
(Team) Cargo Hovercrafts return +25% Nova
UNIQUE UNITS:

IG-100 Magnaguard - (Fortress) The IG-100 Magnaguard is a highly advanced battle droid. Serving at the behest of General Grievous, these deadly machines specialize in combating Jedi opponents. Magnaguards have exceptional armor, allowing them to take extensive punishment, but they move somewhat slowly in comparison to other infantry.
UNIQUE TECHS:

Battlefield Scanners - (War Center) Military units gain +2 sight

Confederacy Alliance - (Spaceport) Increases Spaceport HP by +500, increases Cargo Hovercraft speed by +10%, increases Cargo Hovercraft HP by +25

Droid Upgrades - (Research Center) Troops gain +15 HP, +3 attack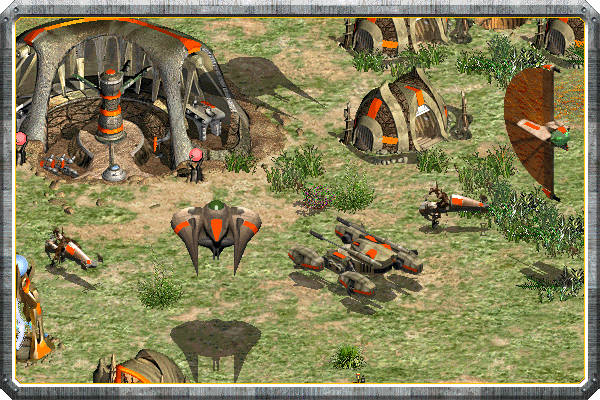 GEONOSIANS
During the reign of Archduke Poggle the Lesser, Geonosis became a member of the Confederacy of Independent Systems. The Separatists used the Geonosians to manufacture their extensive Droid Armies. This eventually led to a large battle between the Galactic Republic and the Separatists on Geonosis, sparking the beginning of the Clone Wars. The Geonosians were responsible for secretly creating the plans for the Death Star. Following the Clone Wars, their homeworld was sterilized by the Galactic Empire, nearly exterminating the native Geonosian population.
CIV TRAITS:
Mounted Trooper and Siege civilization
Workers gain Basic Training automatically

Workers build 10% faster

Basic Armor, Light Armor, Hvy Armor free; requires War Center

Fortresses add +5 Population Room, can garrison +5 units
(Team) Unique Fortress Units cost 10% less to train
UNIQUE UNITS:

Geonosian Warrior - (Fortress) Equipped with a sonic blaster, the elite Geonosian warrior is a devastating force when against enemy ground troops. They move quickly, and their airborne nature keeps them safe from most ground-based threats.

Acklay - (Animal Nursery)

Reek - (Animal Nursery)

Nexu - (Animal Nursery)
UNIQUE TECHS:

Geonosian Diligence - (Command Center) Increases Worker work rate by 10%, attack vs Troops and Buildings by +2, attack vs Turrets by +4

Enhanced Dexterity - (Troop Center) Troop Center units gain +10% speed

Geonosian Engineers - (Hvy Weapons Factory) Increases Hvy Weapon speed by 10%, and increases rate of fire (except Pummels).

Beast Training - (Animal Nursery) Mounted Troopers and Beasts gain +15% HP

Hailfire Rocket Pods - (Hvy Weapons Factory) Anti-Air Mobiles fire 2 additional missiles per shot
We are in the process of putting the final touches on all of these new improvements, and we hope to have a public version out by the end of December. Thanks again to all of our followers for your continued support.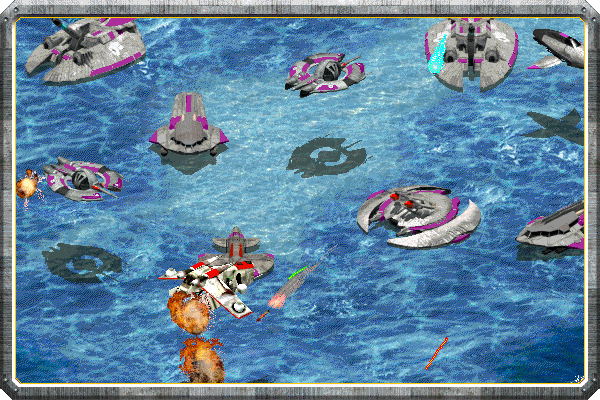 HELP WANTED
Despite all of the progress we've made, we are still severely short-staffed in one major role: 3D artists. Without skilled people that can model and animate characters, vehicles, and structures, we are unable to add the plethora of new infantry, animals, monsters, heroes, and even entire civilizations we have planned for Expanding Fronts. We need your help to make all of this possible. If you, or anybody you know has the skills, and is interested in helping the project, please let us know by contacting the project head Gen_Rhys_Dallows. Alternatively, you can post a message in our project thread at SWGB.HeavenGames.com