Hello Again!
We had some last-minute things we came up with, so why not show them off? Check out some of our new sprites, some music, and some perspective on our game's recent popularity.
First are the individual sprites for most of the girl characters.

Misaki

From left to right:

Rival Yandere, the Tsundere, the Kuudere, the Dandere, the Kamidere, the Himedere, the Deredere.
You'll notice that we tried to keep the sprites similar in appearance to our previous concepts of the characters, as shown below.

"These stylized versions of the characters will most likely be featured in the game in cutscenes, dialogue, etc."
In addition, our composer Rux Ton has begun work on a series of musical themes to accompany each girl in the game, the first one is Misaki's theme! We felt that our main character, crazy as she may be, deserved something special, so have a listen!
"A haunting combination of sweet and creepy, we think this music fits Misaki's yandere personality"
The last thing I want to show you guys is something incredible, so have a look... in case you can't make it out from the small size of the picture below, "Yandere: A Tale Of Love And Gore" was the 11th most popular game on IndieDB for a while yesterday, and we also got about 500 visits in one day! That's very amazing and humbling for us, considering we only started work about a month or two ago.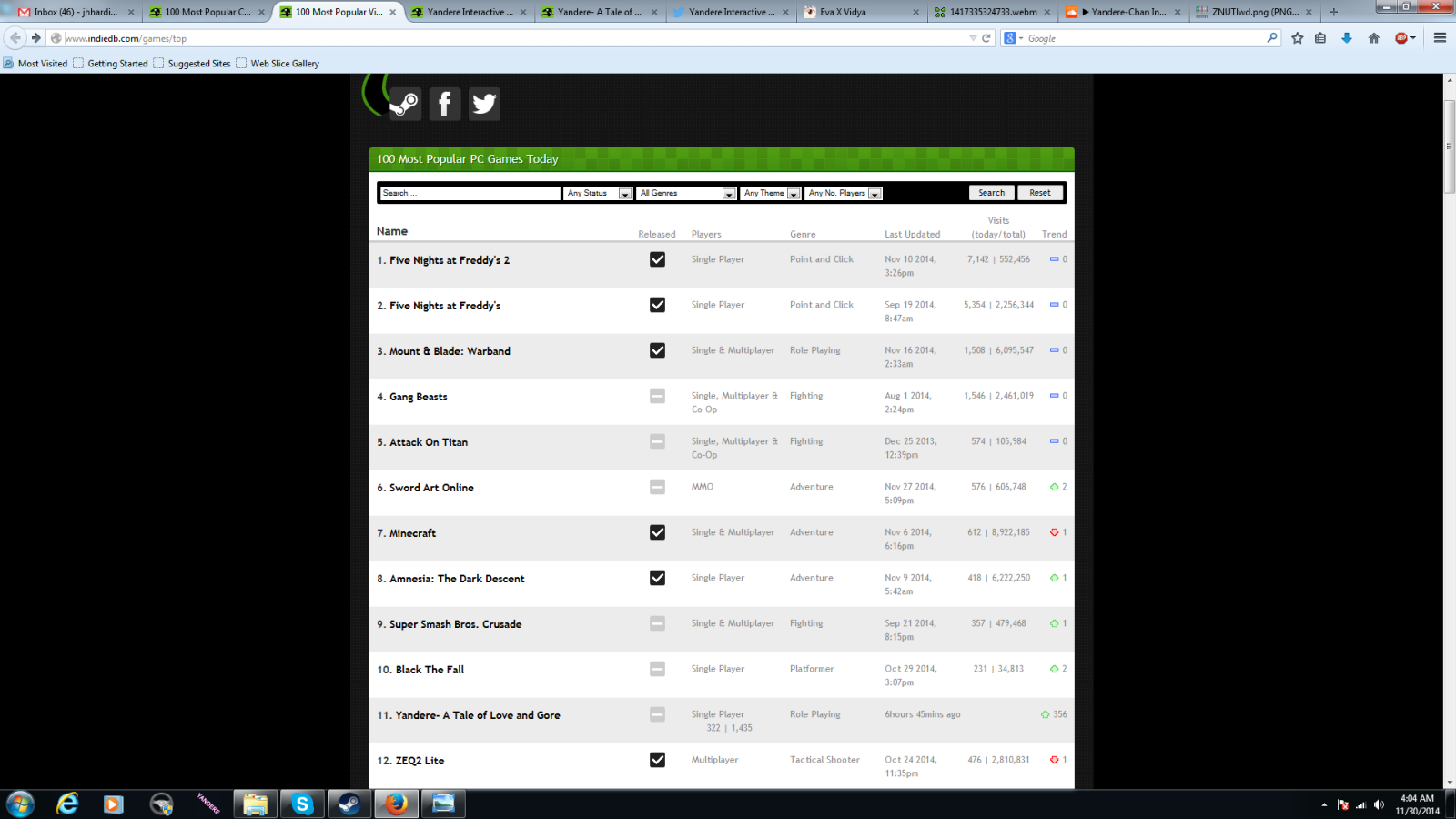 "11th most popular isn't too shabby... we'll make a "Five Yanderes At Freddy's" game or something..."
Anyway, look forward to another update in a week or so, as we continue work on sprites, music, art, and possibly building our own website!
Go Crazy People!
- TheHyde and the Yandere Interactive Team