Alrighty, after a bit of a break to work on other projects, we're making our way back around to TSP with an upcoming brand new demo: Second Attack!
This will be our last demo centered around the Bounty Hunters gameplay mode and will feature three new maps! I'll show off the first of the three here.
INTRODUCING:

Battle Zone 2

!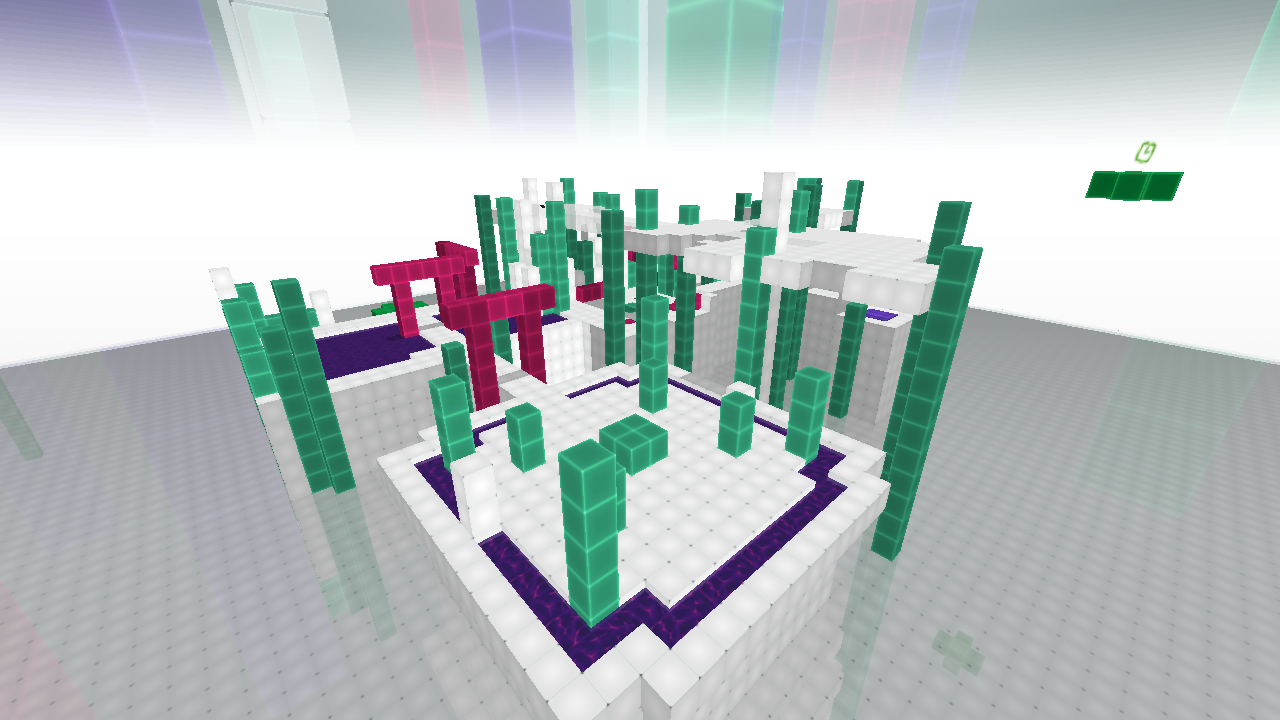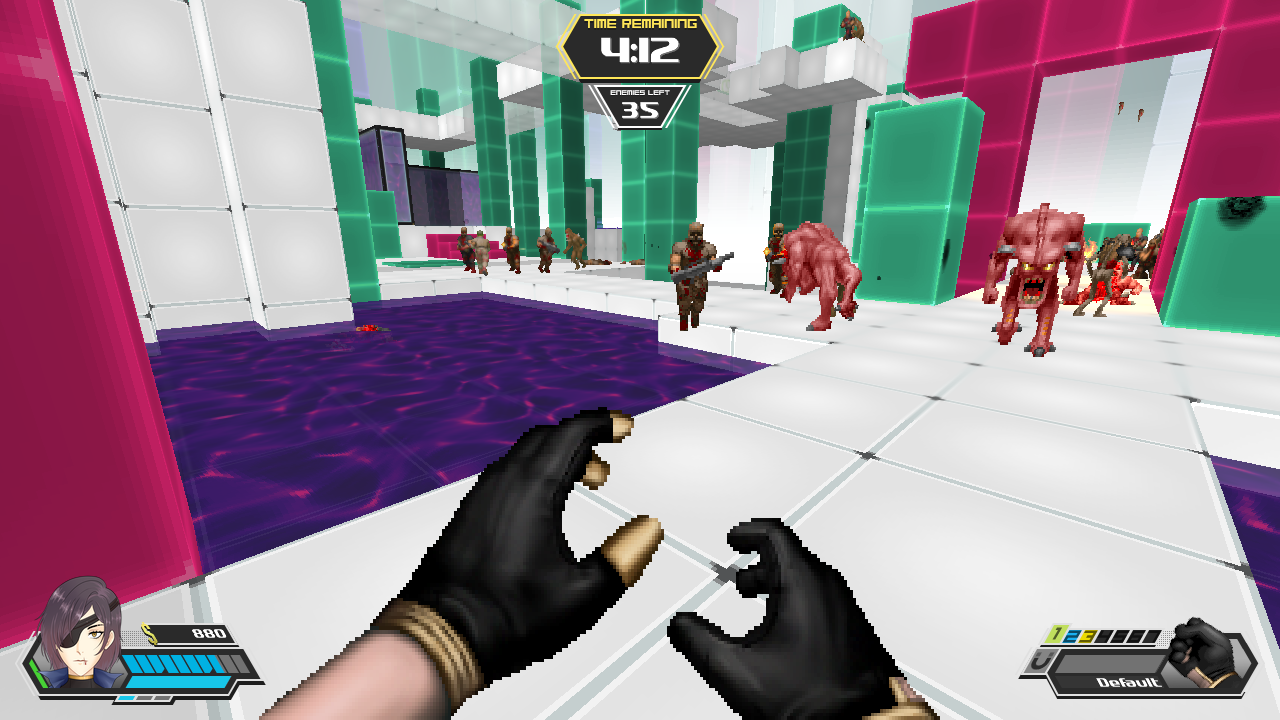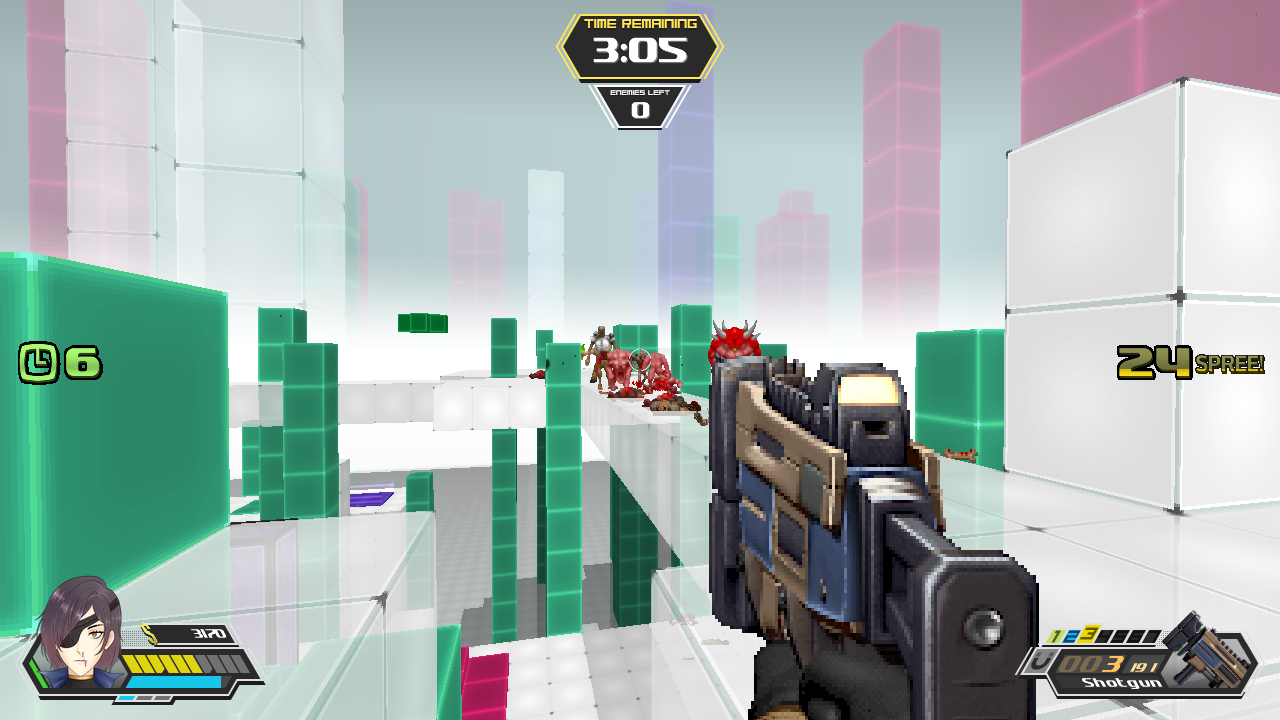 Battle Zone 2 features a slick coat of paint to the Neoscape aesthetic! Lovingly crafted by AILENE, Mel can use jump pads and take advantage of the level's verticality to fight the opposition! Speaking of new levels, you can also see a mockup of a map currently in progress by DrPyspy here!
One of Second Attack's significant features (technically a bug fix!) is compatibility with monster packs! As you can see in the above screenshots, Mel can now fight against the skeletal cast of Legion of Bones, as well as the rainbow bestiary of Colourful Hell, the forces of Iron Snail, and much much more. We're testing compatibility with every monster replacer we can find, and while not all of them will be compatible, so far the list is pretty expansive!
Besides a ton of bug fixes and the aforementioned new levels, we've also got a new loadout for Mel featuring new mods for Darling Nikki, Suzuka, and a brand new melee stance: Charge Style! We'll also be adding additional features for Bounty Hunters such as a revision to the current score system, difficulty levels, and all sorts of fun stuff!
Our goal is to get this out there as soon as possible, but we'll be keeping in touch with progress as much as we can. After this next demo, we'll be full steam ahead focusing on the core gameplay mod aspect of TSP and fleshing out the rest of Mel's weapon set and features.
Thanks as always for the valuable feedback and support!