Alpha 11 - The Scavengers

In the apocalypse, you either adapt or you perish. Everything changes, and so does Judgment. The Scavengers are here, with a bunch of new mechanics, improvements, content and much more.
Alpha 11 - "The Scavengers" is now available on the main branch. The main focus of this update was combat missions. There are two new modes, and several other improvements around this.
Here are the main changes. The full list of changes can be found in our Steam post.
Want to stay up to date? Subscribe for updates
Or follow us on Facebook.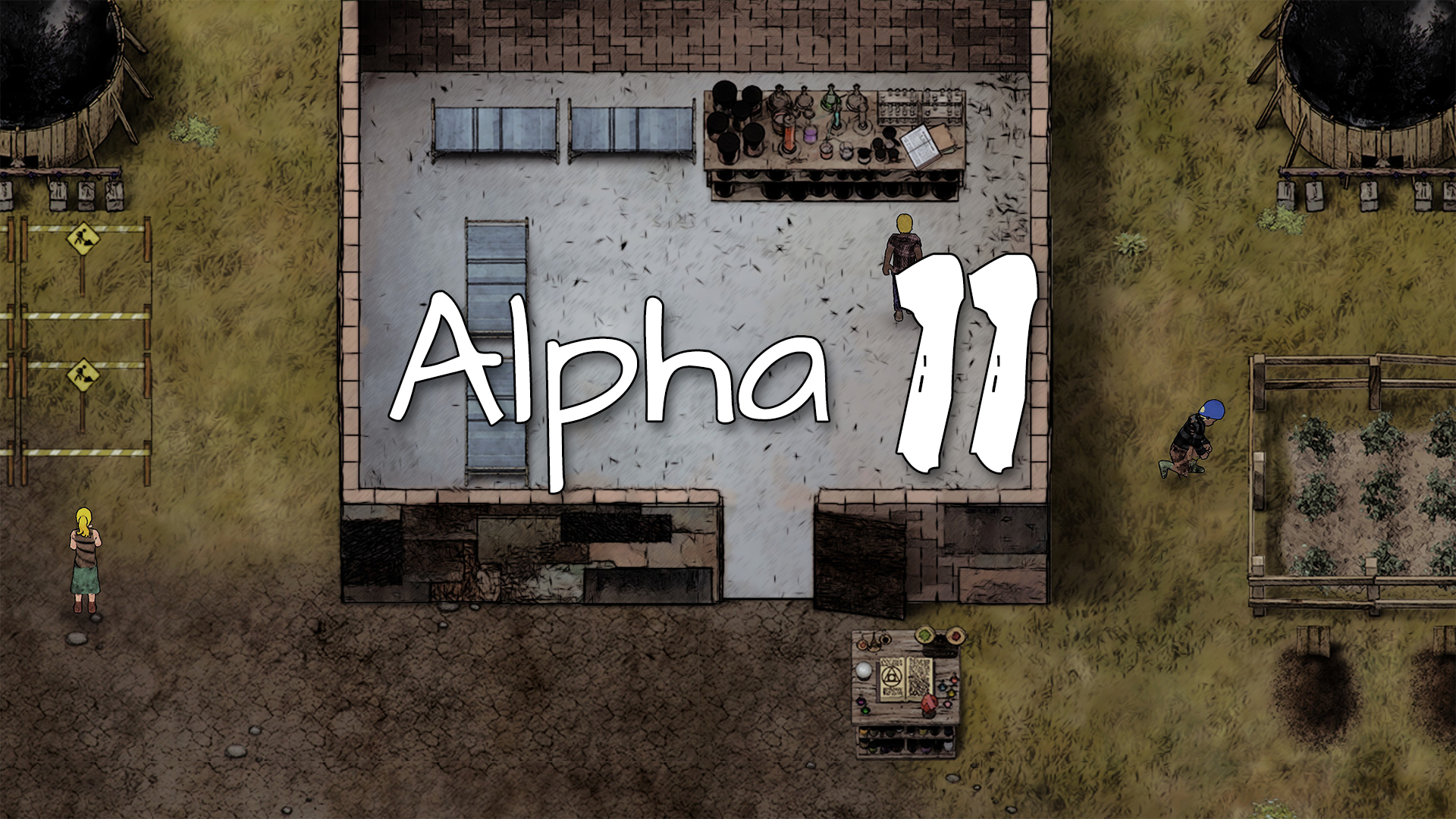 Scavenge Missions
Scavenge missions have been overhauled, and a proper scavenge experience has replaced the generic "Find and kill all enemies" that was previously used when scavenging for supplies.
In alpha 11, loot crates are scattered across the battlefield, and demons patrol the area. The demons will no longer attack as soon as you spot them. Instead, every creature and survivor have their own "vision range", and an enemy group will only become aggressive if they spot a survivor.
Equip your survivors with binoculars and grant them skills in scouting to increase their vision range, and you can sneak around and collect scavenge without engaging the enemies. But some enemies are very perceptive, and you may prefer to take them out before venturing too far from your escape route.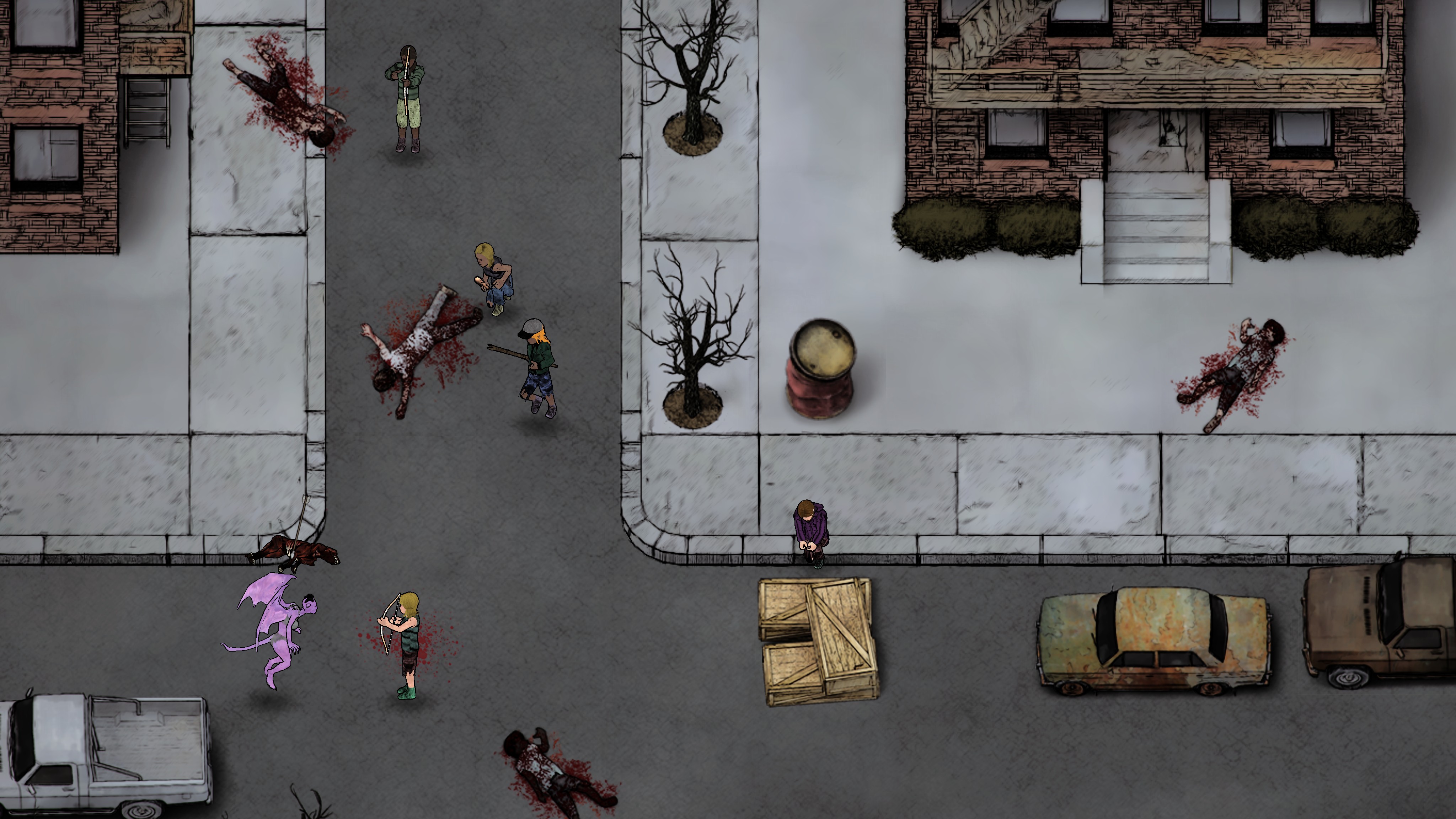 Rescue Missions
Another new type of combat is the rescue mission. In these missions, you need to find and rescue a trapped refugee, then escort them back to safety.
Clear the area first, then find a good defensive position, as you will need to defend the survivor that attempts to release the refugee, demons will become aware of your presence and attack relentlessly until you finish the rescue attempt and escape.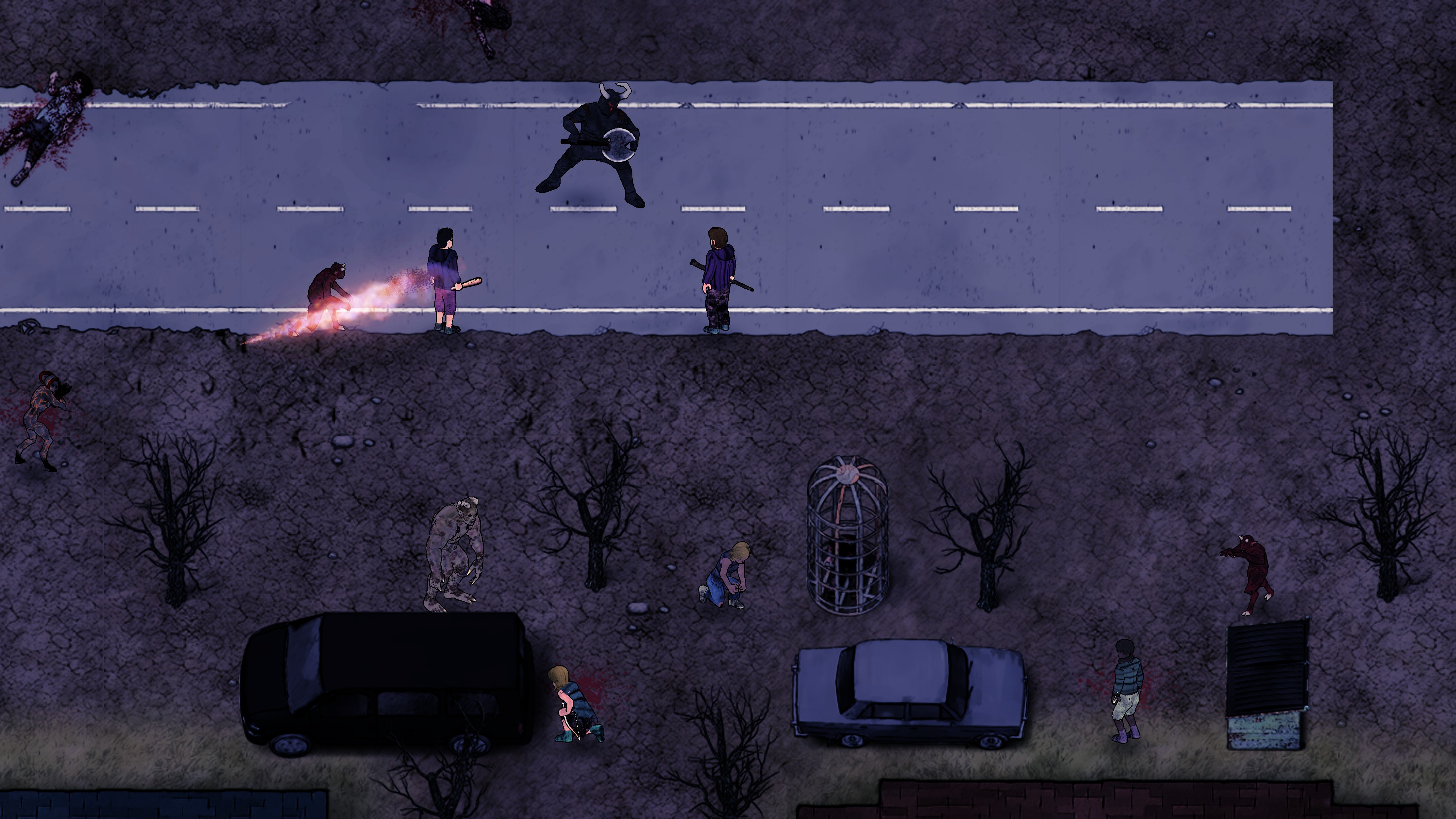 Alchemy
To survive the apocalypse, your team can now research and make use of Alchemy. Alchemy adds new workstations, rituals, resources and equipment.
Scavenge Aether, and craft the legendary Prima Materia, the base of all matter, that can be used by alchemists in their Alchemy Table to create powerful equipment. Build a philosopher's stone, and perform weird rituals to transform the base matter into more useful substances.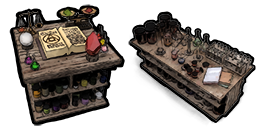 The Priest
A new profession of survivors is introduced - the priest. Some priests are good at farming, some knowledgable in the occult, others are good builders. There are devout priests that are sworn enemies of demons, dealing huge amounts of damage, but also more vulnerable to their attacks. Others are corrupt, they take the apocalypse more lightly, dealing and receiving less damage from the damned.
As priests gain experience, they can craft powerful defensive crosses, but their most important skill, they can conduct last rites, and bury their dead friends. At their graves, strange new rituals can be performed to harvest some of their essence and allow them, in their own way, to aid the cause even after death.
But in the time of the apocalypse, dead spirits are restless, and they attract each other. Building an entire graveyard so close to home, while important for morale, may prove fatal…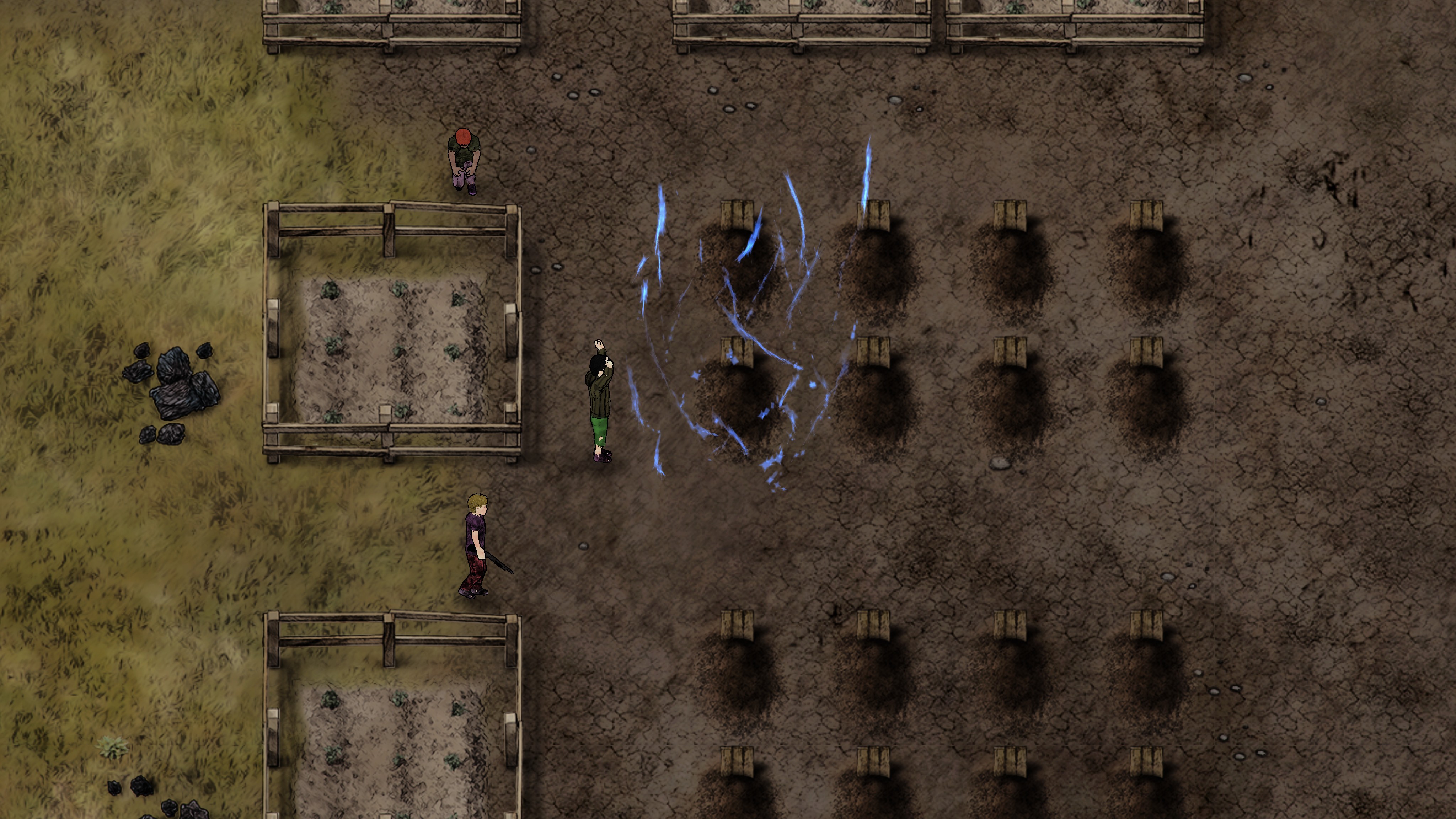 Visuals
Several visual improvements have been introduced, such as a new dynamic title screen and combat summary. If all your survivors die horribly and your colony is overrun, you will now see a neat new game over screen with some interesting stats about your time in the world.
There's also a brand new Urban combat biome. You will now be fighting demons in an urban environment, amidst abandoned apartment buildings and a sea of concrete